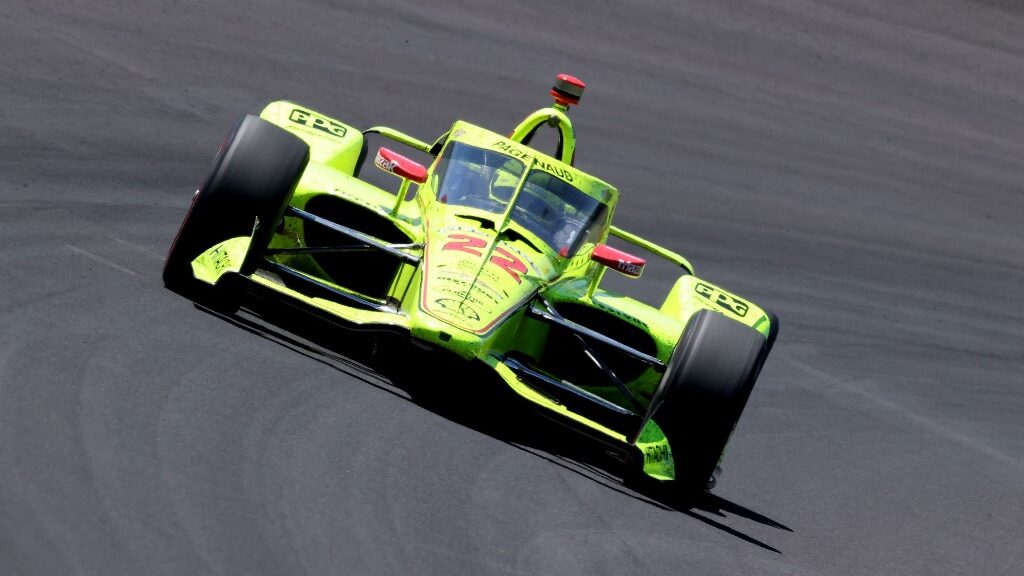 The increasingly popular crossover of legendary sportsbooks, partnering with iconic sports franchises, events, and venues continues as Caesars enters the world of motorsports in a big way.
Brand Expansion
Caesars doesn't miss an opportunity to expand its reach, as earlier this month they announced a partnership deal with the Chicago White Sox. At the time, Caesars Entertainment CEO Tom Reeg said, "It's a perfect time for Caesars to align with an iconic franchise like the Chicago White Sox.
Some of the most passionate sports fans in the country call Illinois home. Caesars can provide White Sox fans and sports fans across the state with the very best in sports experiences through our world-class resorts and the recent relaunch of the Caesars Sportsbook app now available for mobile registration."
Brooks Boyer, White Sox chief revenue and marketing officer, also commented on the team's new sports betting partner, "By teaming up with a globally recognized entertainment leader in Caesars, we are delivering the combined brand reputation and shared commitment to offer our fans an extraordinary sports and entertainment experience.
With energized talent on the field, our partnership with Caesars enhances the excitement for our fans with new experiences and programs."
Another Partner
But less than two weeks later the legendary sportsbook claimed another Midwest partner in collaborating with the Indianapolis 500 and the Indianapolis Motor Speedway (IMS). Sports betting is no longer relegated to the four majors as the universe is expanding to include MLS and international soccer, MMA, tennis, golf, and so much more including auto racing.
"The Indianapolis Motor Speedway and the Indy 500 are iconic American sports traditions," said Eric Hession, Co-President of Caesars Digital. "Partnering with one of racing's most iconic venues and 'The Greatest Spectacle in Racing' provides our customers with unique experiences through Caesars Rewards.
This will be an impactful partnership for us that builds upon our commitment to the state of Indiana alongside the investments into our resorts and the communities they serve."
Indianapolis Motor Speedway President J. Douglas Boles was equally as effusive when he said, "We're extremely excited about this partnership with Caesars and believe their on-site presence – which is a first for our storied facility – will give fans a new opportunity to engage with the on-track action at the Racing Capital of the World. This is another reason to look forward to an epic and historic Month of May at IMS."
What's the Deal Include?
Caesars kicked off its sponsorship with the GMR Grand Prix on May 14th and opened its posh betting lounge in conjunction with the event. The Caesars Sportsbook Lounge at Pagoda Plaza will cater to its VIP customers and provide elevated viewing, complimentary food, and drink, as well as giveaways and live entertainment.
The Caesars Rewards program, available to all those who download the sports betting app, will offer exclusive Indianapolis Motor Speedway experiences to selected customers. There will also be a nifty bonus available to those who make a $20 first-time deposit as they will receive $106 in free bets as well as admission to the lounge.
Those visiting the IMS will see plenty of evidence of the new collaboration with Caesars, now gaining access to the video board signage, public address announcements, Indy 500 and IMS trademarks, and logos, as well as social media assets.
It is reminiscent of many of the other deals that Caesars, and other sportsbook operators, have established with internationally renowned sports entities.
What Is Next?
In a landscape that has undergone a seismic shift since the federal law, PASPA was overturned allowing individual states to determine whether or not they would allow sports betting, Caesars has been one of the most aggressive operators to partner with the leagues, its franchises, stadiums, and every other American sports institution willing to do business. One of which was the National Football League.
At the onset of Caesars' pact with the NFL, Reeg commented, "As the first-ever gaming partner of the National Football League, everyone at Caesars Entertainment is thrilled to expand and strengthen our relationship. Together, we will create new ways for football fans to share in the action of their favorite sport.
Football season will be more exciting than ever now that fans can enjoy an enhanced experience at our casinos, in our sportsbooks, and online—all while earning Caesars Rewards credits and tier status that they can use to unlock incredible experiences."
And now two other national treasures, the Indianapolis 500 and the Indianapolis Motor Speedway, will be inextricably linked with the Caesars brand. What could be next?