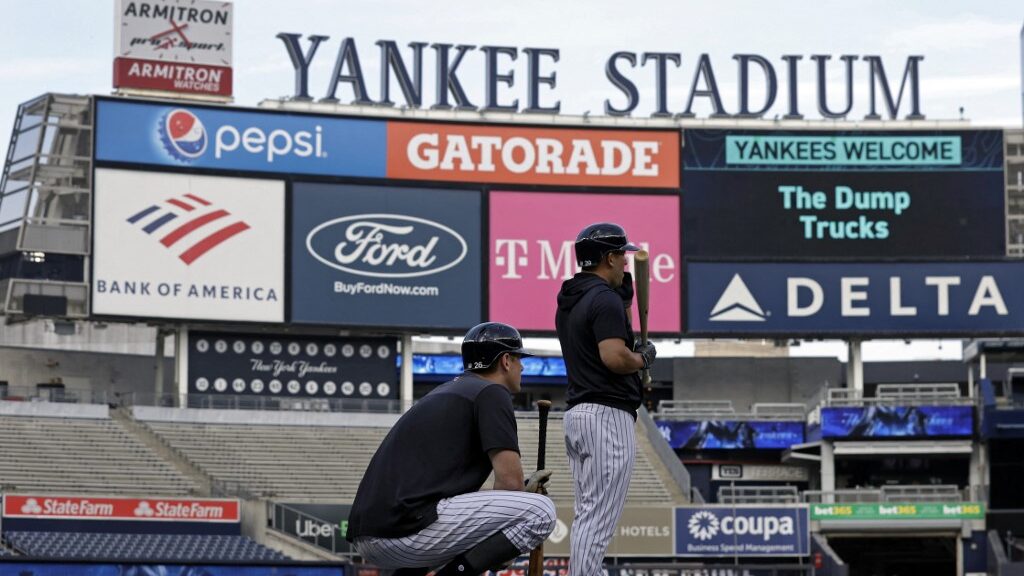 The most popular online sportsbook in New York has just inked a long-term deal with the MLB's most iconic franchise, the New York Yankees.
FanDuel Hits a Home Run
The FanDuel Group has forged a lengthy deal with the New York Yankees which will allow them the use of the Yankees logo in addition to luxury VIP hospitality accommodations at Yankee Stadium, digital advertisement space behind home plate for TV broadcasts, and FanDuel signage in right field.
Mike Raffensperger, FanDuel's chief marketing officer, said in a press release, "There is no more globally recognized sports brand than the New York Yankees, and as a New York-based company, we're delighted to remain partners with our hometown team. One of our company values is to be absurdly fan-focused, and there is no fanbase more passionate about their team than Yankees fans which makes this a natural fit."
BMR Community: MLB Baseball Betting Forum
The recent alignments between sportsbooks and professional sports franchises, which would have been taboo only a few years ago, have now opened up a new revenue stream for the teams.
Similarly, the sportsbooks now have more exposure and cachet than they could ever have dreamed before the federal law prohibiting sports betting in all but a few jurisdictions, PASPA, was struck down paving the way for states to decide whether or not to allow retail and online sports betting in their respective states.
"We are very excited to be continuing our relationship with FanDuel — our partner since 2020," said Michael Tusiani, senior vice president of partnerships for the Yankees, in a press release. "We hope that FanDuel's Yankee Stadium presence and customer engagement will continue to strengthen its brand as a sports betting operator within the tri-state area."
Caesars and Mets Ink Pact
Citi Field, home of the New York Mets, will soon have a 13,000-square-foot sportsbook nestled inside called Caesars Sportsbook at the Metro Grille. It will be located in left field on the stadium's Excelsior Level and will have all the requisite amenities one would expect from a premium club at a Major League ballpark.
"The Mets' fanbase is one of the most loyal in baseball and this partnership offers us the chance to treat those passionate fans like Caesars. We look forward to opening our space at Citi Field during an exciting time for the franchise," said Co-President of Caesars Digital, Chris Holdren.
BMR Betting Blogs: Improve Your Betting Strategy
Those Caesars Rewards members will have other opportunities available that will include the Mets brand. Moreover, Caesars will now have access to the Mets' logo and will be front and center for the team's loyal fanbase.
Caesars has been proactive in aligning with professional sports franchises and college athletic teams. The Mets are now the second Major League Baseball team affiliated with the legendary sportsbook after the Arizona Diamondbacks reached an agreement with Caesars as well.
The Buffalo Bills, Baltimore Ravens, New Jersey Devils, as well as Madison Square Garden which includes the Knicks and Rangers, are just a few of the other deals Caesars has made to increase its profile among the audience most likely to wager – sports fans. Since New York went live with online sports betting in January, Caesars has taken in over $1.7 billion in sports bets in the Empire State.