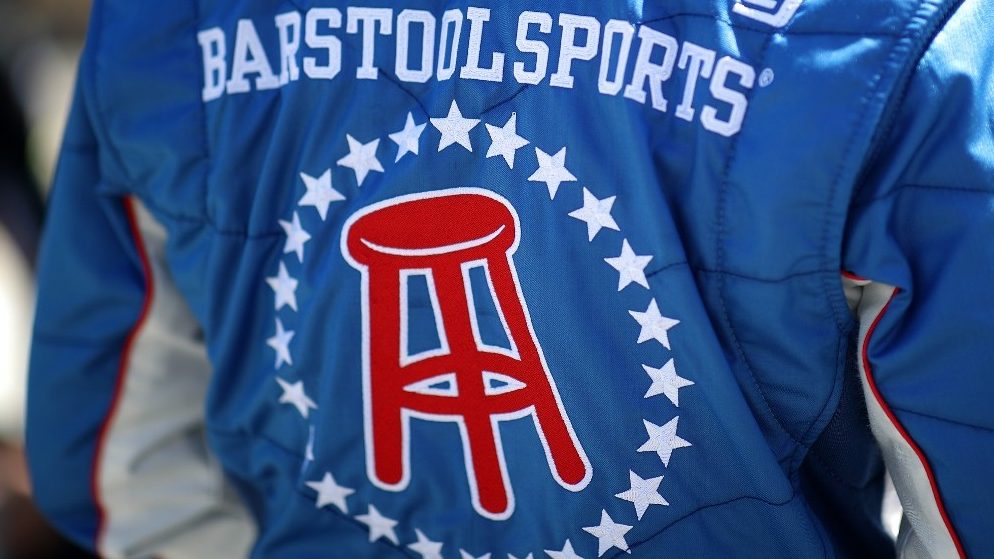 SLING TV, the Emmy Award-winning live streaming TV announced Friday that it has teamed up with the Penn Nation Barstool Sportsbook brand for a dedicated channel that will be betting typically in-your-face Barstool content to its subscribers. SLING will be the first such steaming service to team up with the elite-level US sportsbook for its sought-after content offerings.
"We're thrilled to partner with Barstool Sports to bring the new Barstool Sports Channel to streaming TV audiences across America, giving broader exposure to their highly engaging content and personalities," said Michael Schwimmer, President, SLING TV. "We're confident that Barstool's incredibly engaged and loyal audience will embrace the SLING experience, where we continually push the boundaries in streaming live and on-demand TV."
What's in It for Sling
DISH Network, owner of SLING, prior to the announcement Friday had zero betting content on their service despite carrying some of the biggest sport-network brands in the business. Obviously, with the incredible popularity and the reported revenues generated by the US legal sports betting scene, the inclusion of sports wagering content is a prudent move to boost the streaming service profile.
SLING has an enormous reach with more than 700 channels from today's most popular networks across its general market including Disney/ESPN, Fox, NBC, AMC, A&E, AXS, Discovery, Scripps, Turner, Viacom, NBA TV, NFL Network, NHL Network, Pac-12 Networks, GSN, Hallmark, SHOWTIME, STARZ, and EPIX.
Barstool will bring something new to the service in the form of shows like Barstool College Football Show, The Pro Football Show, 'One Bite' Pizza Reviews, Pardon My Take, Call Him Papi with David Ortiz and Jared Carrabis, and The Brandon Walker College Football Show to the streaming service.
"The Barstool Sports Channel features live content from the brand's portfolio of video podcasts, blogs, and video series. SLING users can access the Barstool Sports Channel via the SLING guide to catch special commentary, live content, and more in time for the [college] football season," according to a statement issued by SLING.
It's unique and valuable content that will be eaten up by stoolies and new sports betting enthusiasts alike. The combination of the huge and loyal Barstool fanbase that includes 9.2 million unique listeners each month for its collection of 38 podcasts and overall audience prior to entering the legal sports betting universe of around 66 million should provide a huge viewership boost to the streaming service.
A Coup for Barstool
There has been a trend within the broad US legal sports betting industry for providers to align with media outlets. Fox Bet and Fox Sports, PointsBet and NBC, Caesars and CBS, and Bally's with Sinclair Broadcasting outlets are just a few examples of media outlets broadcasting, advertising partnering and ultimately boosting sports betting brands.
Exposure is everything in the competitive US market and TV is simply another way to get the Barstool name out there.
"Having our own channel on SLING is another way for Barstool to continue to move the goal post and break barriers in broadcast and streaming," said Erika Nardini, CEO, Barstool Sports. "We are ready to bring both Barstool and SLING's engaged audiences our content and personalities in time for the college & pro football seasons and much more."
"We want to bring Barstool to as many people as possible in as many forms as possible," Nardini said.
Cashing In
The Barstool/SLING partnership comes at a perfect time for both of the parties involved – right before the biggest betting season of them all – football season. Records for the US legal sports betting scene are about to be smashed and now not only Barstool Sports, but SLING will be a part of the action.
The partnership looks like a win-win for both SLING and Barstool. SLING adds its name to the Heavyweight brands supporting the exploding US legal sports betting scene and Barstool gets their media partner that seems crucial for sportsbooks to get a leg up in the ultra-competitive US legal sports betting scene