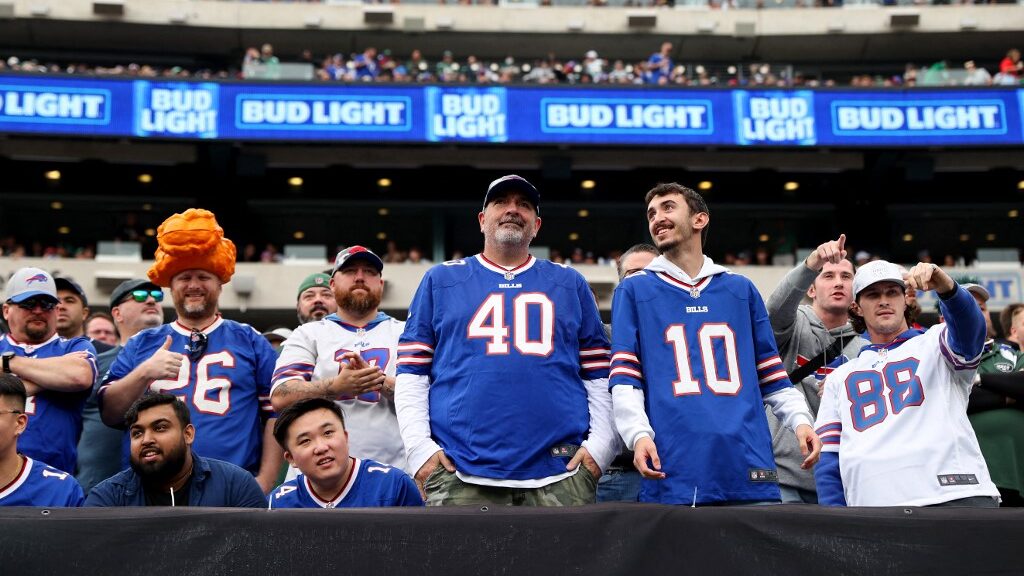 The figures have just been released and New York has set a whopping all-time state sports betting handle record of $16.19 billion on its first anniversary, having launched into the legal online sports betting market on January 8, 2022; besides smashing past the previous record of $10.9 billion set by New Jersey in 2021.
And it seems another state that has just launched mobile sports betting could be poised to meet or exceed that figure in 2023. However, NY is also facing competition in other states like Ohio.
New York Gets a Big Piece of the Pie
The mobile sports betting platforms that entered the ferociously competitive waters in New York knew what they were getting when they signed up to pay New York 51% of their revenues for the privilege of booking within their fertile boundaries.
Although the tax rate was onerous, they also knew the sports betting market was vast and would reap enormous dividends. Based on the year-end numbers, they were right on both counts.
The one-year handle (the amount of money wagered regardless of wins and losses) was $16,192,562,924 of which $1,350,967,099 in revenue was generated. The mobile sportsbooks must hand 51% of that revenue to the state which totaled $693 million while they took home the rest.
Sports betting in New York launched on January 8th, 2022 and expectations were high as tens of thousands signed up at the various online sports betting sites to make a bet without the guilt. Since that time New York has exceeded those lofty goals and leads the nation in the monthly handle. The 9 online sportsbooks operating in New York are FanDuel, DraftKings, Caesars, BetMGM, BetRivers, PointsBet, BallyBet, WynnBet, and Resorts World Bet.
Prior to the launch, Charles Gillespie, Chief Executive Officer of Gambling.com Group, said, "It is difficult to overstate the significance of New York State going live with legal online sports betting. As the largest state by population to accept legal sports bets in the U.S. to date, there is a massive opportunity for the New York market to be not just the biggest jurisdiction for sports betting in the country, but in the world. Gambling.com Group is well-positioned to help operators and customers succeed in this new and very exciting market."
Buckeye State Has Impressive Debut
When the clock struck midnight and the calendar turned from 2022 to 2023, Ohio launched its online sports betting platforms which include the usual suspects, DraftKings, FanDuel, Caesars, BetMGM, BallyBet, PointsBet, Barstool Sportsbook, BetRivers, Bet365 and Hard Rock.
Other books that came along for the ride in the Buckeye State are Tipico, Betfred, Betway, betPARX, Betly, Superbook, BetJack, Out the Gate, BetFanatics (Fanatics Sportsbook), Betr, and Underdog Fantasy, some of which have gained approval but have yet to launch.
The early returns were staggering as Ohio led the nation in the first 24 hours of the New Year with 11.3 million geolocation transactions, exceeding New York's 9.3 million.
GeoComply SVP of Compliance Lindsay Slader commented: "We are thrilled to welcome another state into the regulated online sports betting sector. As expected, residents of the Buckeye State enthusiastically greeted the market at the moment the calendar changed over to 2023."
"Today, about 44 percent of the American population can bet online with legal and responsible operators. The launch of regulated online sports betting in Ohio will better protect its citizens, with an increased commitment to responsible gambling and new funding for critical state programs," Slader added.
*Bookmakers Review will continue to monitor this story and update our readers as events unfold regarding US sports betting sites.