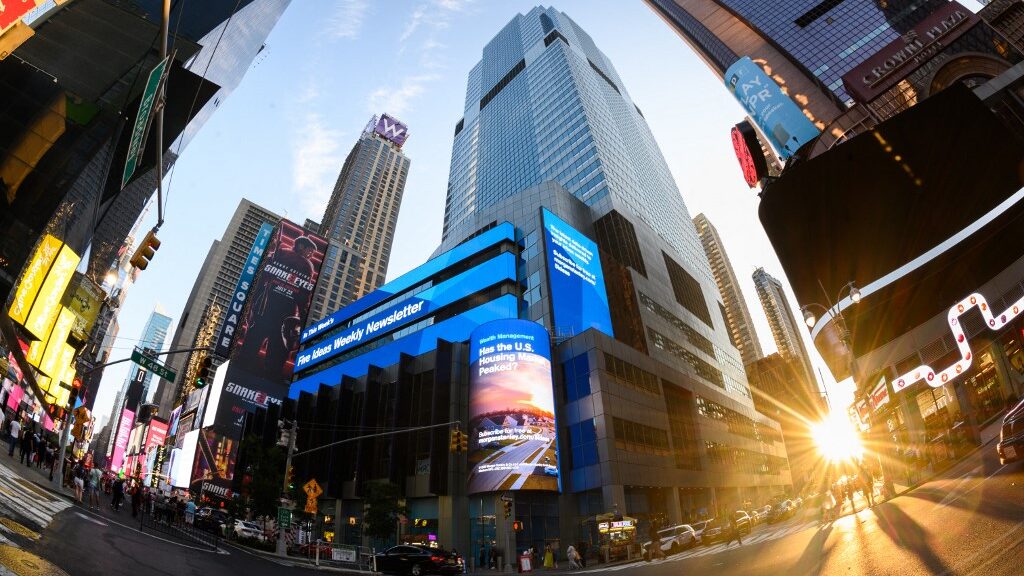 New York is a highly lucrative online sports betting market, but the onerous 51% tax rate and exorbitant licensing fees make it a tough place to do business.
Several major online sportsbooks are complaining that, after promotions and advertising campaigns, there isn't enough money left over to make the current tax rate feasible.
Bookies Cry Foul
There aren't many who will shed a tear for bookies claiming that their tax obligations are too steep, but that's precisely what is happening less than a year after online sports betting launched in the Empire State.
When asked by Legal Sports Report about the mobile sports betting environment, Caesars CEO Tom Reeg responded, "Well, the tax rate is ridiculous."
"New York chose a big cut of a smaller pie than they could've had in sports betting. They'll have another bite at that with iGaming. California would have the ability to choose a smaller cut of a much bigger pie. I think the state would end up better off," Reeg added.
Yet, it's quite clear the big boys like Caesars knew what they were getting into when they entered the highly taxed New York sports betting market. It would take outrageous sign-up bonuses coupled with relentless advertising blitzes to woo customers to their sites and away from the competition.
Customers' Loyalty
What makes the battle for customers so bloody is that studies show an online sports bettor will sign up with only one platform operator. Therefore, when that customer has been taken, they will likely remain with that initial book and try no others.
Thus, the hunt for early adopters is fast and furious between the competing sportsbooks which is why so much money has been spent in what is still a nascent but flourishing sport betting market.
---
New York Legislators Unmoved
You can understand the argument from the books that a lower tax rate would allow them to earmark the savings towards more advertising and user-friendly promotions. But it's hard to fathom that the books will use those added funds to expand the marketplace rather than put it in their own pockets after already losing millions to compete.
New York has set records for monthly tax revenue, hauling in over $73 million in September and $74.3 million in October of 2022. Between January 8th and November 13th of this year, New York has raked in $577.4 million in tax revenues with 98% targeted for education, while the rest serves youth sports and addiction programs.
There doesn't appear to be any incentive for the state to make a change as long as the sportsbooks keep paying the hefty tab.
Rich Azzopardi, a spokesman for former governor Andrew M. Cuomo, said via email to PlayNY, "From the beginning, we sought a structure that benefited taxpayers while the industry and the legislative representatives fought us tooth and nail in order to reap more of the profits for themselves. They said it wasn't going to work but the proof is in the score — Taxpayers 1, Hacks 0."
Big Industries Persist to Lobby
But BetMGM CFO Gary Deutsch said only 4 months after the launch, "Players would never continue to play if the house always won, and the house cannot continue to play if it's always going to lose."
The industry bigs like FanDuel, DraftKings, Caesars, BetMGM, etc. will continue to lobby for a decreased burden, but they will have to prove that a lower tax rate will mean even bigger revenue for the Empire State.
Bookmakers Review will continue to monitor this story and update our readers as events unfold.