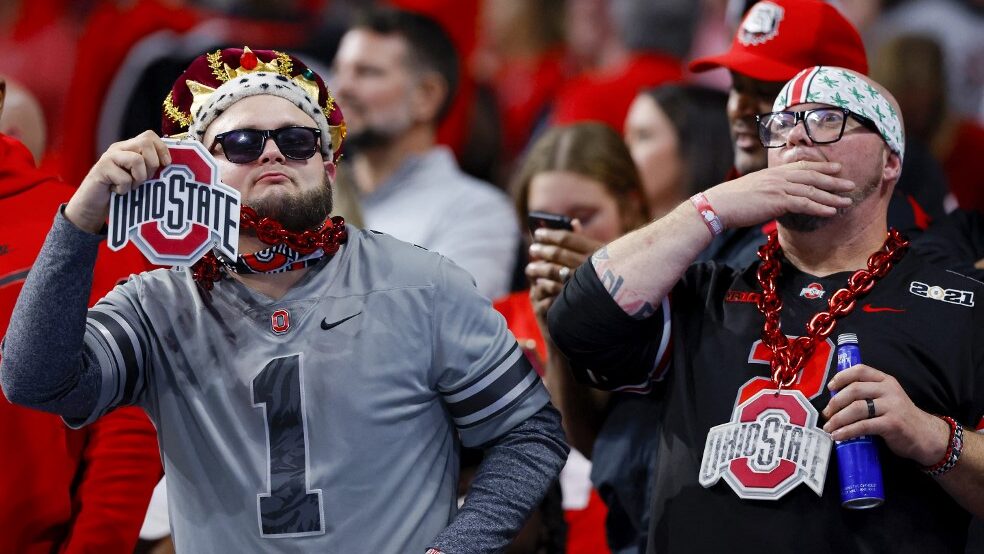 After going live in Ohio at 12:01 AM EST, on January 1, 2023, U.S. licensed sportsbooks reported a total of 11.3 million transactions in the first 48 hours of operation, which led the nation during that span, according to GeoComply, a specialized company in geographical compliance.
New York came in second place with 9.3 million wagers placed and Pennsylvania was third with 8.2 million transactions. These figures signal the potential for the sportsbooks industry in the Buckeye State.
As of New Year's day, residents of Ohio have the possibility to bet with platforms licensed in this jurisdiction after a sports betting bill was signed into law in July 2022. However, due to current regulations, these companies can only offer sports betting to local residents and have to tax winnings, unlike offshore sportsbooks.
The First of Millions
Last Sunday, Ohio became the 32nd state, along with Washington D.C. to go live with local U.S. sportsbooks, since the Supreme Court of the United States ruled that the Professional and Amateur Sports Protection Act (PASPA) of 1992 was unconstitutional, back on May 14, 2018.
Cincinnati Reds legend and recipient of a lifetime ban for gambling, Pete Rose, placed the first wager on what turned out to be a very busy day in the Buckeye State. Rose, who's still the all-time MLB hit leader, placed $100 on the Reds to win the 2023 World Series.
Speaking of Cincy, the Queen City trounced all other municipalities after recording a total of 1.9 million transactions in the first two days of January. Despite having the largest population in Ohio, Columbus came in second with just over a million transactions. Cleveland (772,000) and Toledo (619,000) were third and fourth, respectively, according to GeoComply.
Long Wait
After years of speculation, the Ohio Senate approved legislation in December of 2021. On July 1, 2022, Governor Mike DeWine signed the bill into law. Nonetheless, Ohioans had to wait until New Year's Day to place a wager with local sportsbooks.
After PASPA was struck down, the Buckeye State took over three years to get legislation approved. On December 8, 2021, the Ohio Senate approved House Bill 29 which has turned out to be one of the most liberal bills approved so far in the 33 jurisdictions where sports betting is legal. For example, Ohioans are permitted to wager on in-state collegiate teams with U.S. licensed sportsbooks, which is not the case with other sports betting legislations.
Currently, 16 companies are operating but, as of press time, more than 40 mobile and retail sports betting licenses have been approved by the Ohio Casino Control Commission. However, these providers are only allowed to offer sports betting services.
While it is true that, as of January 1, 2023, Ohioans have more options to take advantage of, bettors also have the opportunity to explore offshore sportsbooks that also offer online casino services, poker tables and/or horse racing betting.
According to the American Gaming Association (AGA), less than 50% of Americans have access to U.S.-licensed sportsbooks. However, 100% of Americans can visit and bet at offshore sportsbooks.
Bookmakers Review provides bettors in the Buckeye State with the essential facts required to determine the sportsbooks that best suit their needs. Check out the Ohio Sports Betting Guide, which highlights the most trustworthy sportsbooks available to residents of Ohio, as well as general information regarding the industry and the characteristics that make each of the companies mentioned the best in the industry.