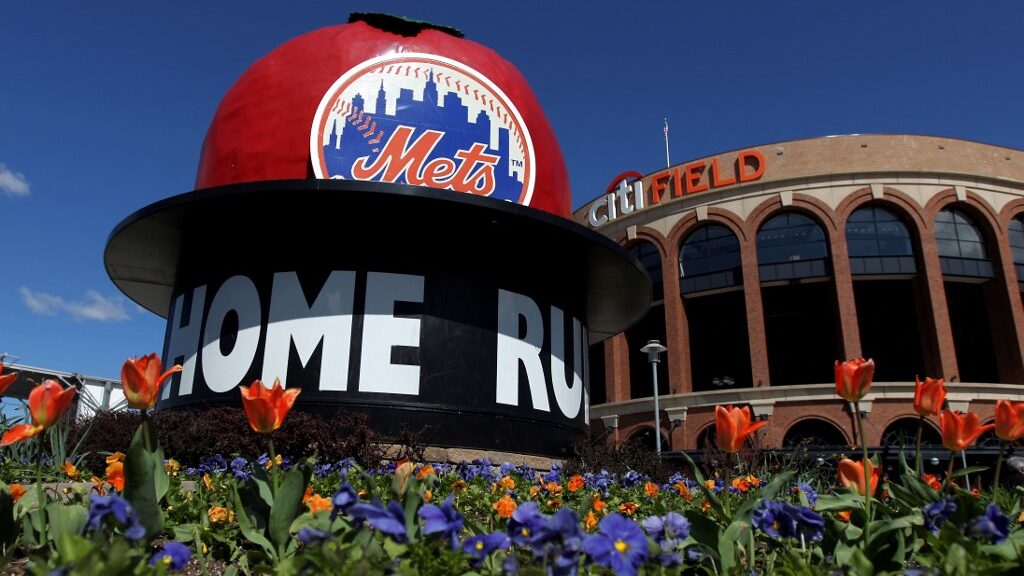 There are three downstate New York casino licenses up for grabs, and Mets' owner Steve Cohen is very much interested in obtaining one of them for a location in the Citi Field Willets Point area of Queens.
Cohen Goes Politicking
Money ultimately talks, but pressing the flesh with the right people goes a long way in getting things done in any big city. To be sure, any company interested in one of New York's three downstate casino licenses has plenty of financial resources, but charming the powers that be is always an ace in the hole.
Sending money to the political campaigns of the right people and making a point to shake hands while doling out a few pats on the back is an art unto itself. Many people call it schmoozing but whatever label you assign, Steve Cohen is sending his minions to do just that.
Looking For Allies
One of his most trusted advisors is Michael Sullivan, chief of staff at Point72 Asset Management, a hedge fund operated by Cohen, and principal lobbyist for New Green Willets, LLC., another Cohen entity.
Sully, as he is known, has been seen making the rounds to the local politicians, particularly Mayor Eric Adams, who will be a powerful ally if he can be convinced that Cohen is the right horse to back in this heated race for casino licenses.
According to a New York Post source, "He was going around telling everyone that he was the owner of the New York Mets. He was constantly bringing different people to meet the mayor."
Cohen, Sullivan, and Point72's general counsel Vincent Tortorella are all listed as lobbyists for New Green Willets, LLC, a firm that shares the same address as Point72 Asset Management.
Queens Borough President Donovan Richards said Cohen, Sullivan, and Mets GM Billy Eppler requested a meeting earlier in the year and when the four sat down, Cohen asked Richards, "What are your thoughts if there was a casino?"
Richards stated he replied, "I want to make sure there is investment and job development."
A Civic Responsibility
Cohen spokeswoman Tiffany Galvin-Cohen (no relation) released a statement about her boss's intentions with regards to the redevelopment of property in the Willets Point area.
"For decades, New Yorkers have known that our city can get more out of the area around Citi Field. Steve has invested in the team, the ballpark, and the borough because he views owning the Mets as a civic responsibility.
"He will continue engaging stakeholders across Queens as the community thinks about how to revitalize the neighborhood."
Cohen Vetting Partners
Cohen has spoken to the Hard Rock as well as Sands Resort and Casino about partnering if he is awarded the license.
But getting Sands back into the U.S. market would be an interesting turn of events considering they recently sold their remaining domestic properties for over $6 billion to focus exclusively on their Far East projects.
It is no secret that Cohen believes the highest and best use of the property would be to build a resort casino that would create jobs and revitalize a community that has been reeling since the global pandemic struck.
Whether Cohen gets his wish is still too early to tell as other entities are vying for the licenses as well. A Times Square location has also been proposed and the company Cohen is talking to about partnering up at a Queens site has ambitions of their own.
In February, Hard Rock CEO Jim Allen said, "You have to have a footprint of real estate large enough to take advantage of the size of the market. We're extremely proud of our hotel on 48th Street, but its footprint is just not large enough for gaming. As far as other locations, really we're waiting on the governor and the committee that's going to be sending out the request for proposals to see what language is in the bill as to geographic locations that would be acceptable to the state."