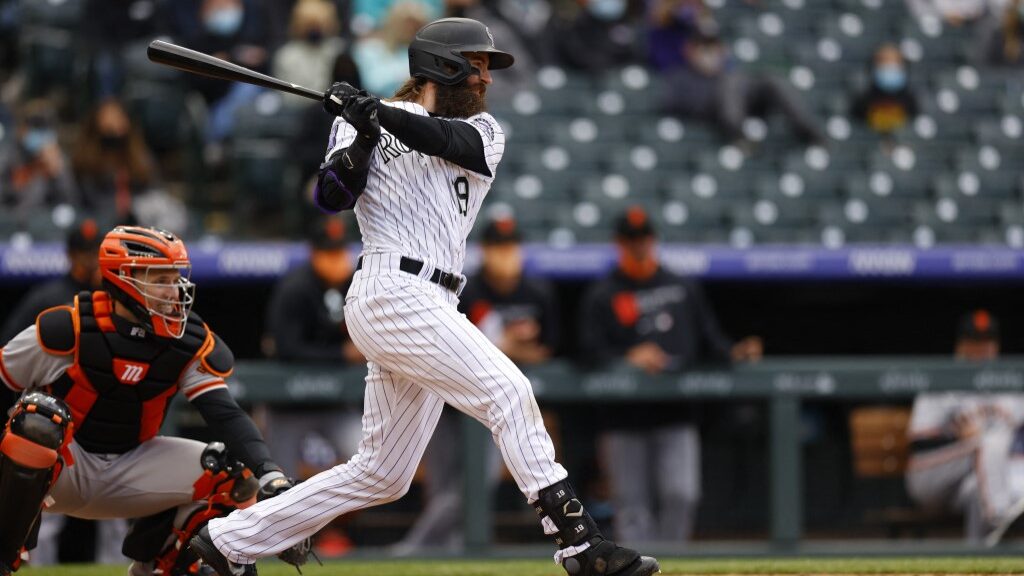 We have already seen former athletes endorse U.S. licensed sportsbooks but now a current big-league ball player is giving his bought and paid stamp of approval.
MaximBet Lands a Rockie
The recent Major League Baseball collective bargaining agreement (CBA) permits active MLB players to endorse U.S. licensed sportsbooks as long as they do not bet on baseball. And there's nothing that proves you're invested in the community like getting a hometown athlete to promote your brand.
We see it all the time with local car dealers, furniture companies, and the list goes on. If there's a buck to be made, a good player's agent will find the deal.
And so it is that Colorado's veteran outfielder and four-time All-Star, Charlie Blackmon, who has spent his entire 12-year career with the Rockies, is now the first active ballplayer to endorse a sportsbook.
Blackmon may be in the twilight of his career but he is a beloved member of the Rockies and an ideal choice for a rather unheralded sportsbook, like MaximBet, with which to hitch its wagon in promoting a book looking to establish itself as one with a local flavor.
"As I learned more about MaximBet, I knew this absolutely was the right brand for me," Blackmon said in a press release. "MaximBet has really attached itself to the local Colorado community, and I cannot wait to have some fun with MaximBet and surprising fans with incredible 'money can't buy' experiences all season."
MaximBet CEO Daniel Graetzer is pleased to welcome the first-of-its-kind pro athlete sponsor and said, "Charlie is one of the greatest Rockies players of all time, and his style and career achievement make him a perfect fit for MaximBet. We are thrilled to welcome Charlie to the MaximBet family. We look forward to him hitting it out of the ballpark for us as we continue to grow in Colorado and across the country."
Colorado law allows MaximBet to offer player and team props on the Rockies as long as they are not adjacent to marketing featuring Blackmon. Furthermore, Blackmon is not legally permitted to promote baseball-themed promotions for MaximBet.
SolesbySir Tapped as Designer
Marcus Rivero, aka SolesbySir, has been hired by MaximBet to design and create custom baseball apparel and equipment as well as other items of personal interest to Blackmon as part of its campaign.
Blackmon, an avid fisherman, has seen the artist tailor a custom tackle bag, fishing scissors, and a cooler for him, as well as a co-branded Rawlings baseball glove Nike cleats, and a Rockies New Era baseball hat for the online sportsbook's new ambassador.
SolesbySir's artistic creations will also be awarded as prizes to random new MaximBet signups with their own unique items from the SolesbySir Collection as long as they register by April 30th.
Last year, MaximBet also became the first sports betting entity to afford 21-year-old or older female student-athletes at Division I, II, or III Colorado colleges or universities the opportunity for endorsements with its brand including social media content, event appearances, and free merchandise. This is a direct result of the court ruling allowing college athletes to profit off of their Name, Image, and Likeness (NIL).