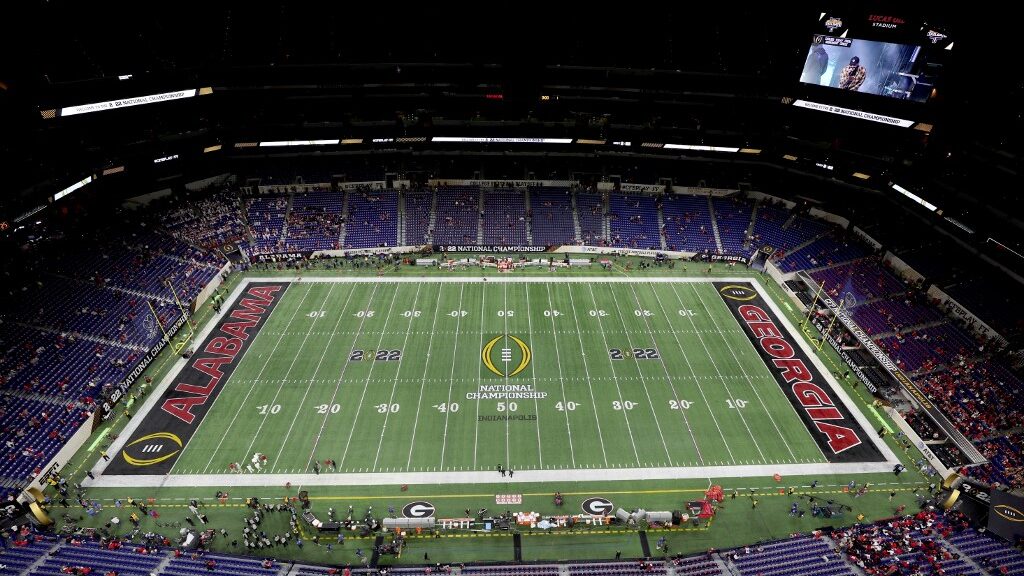 As of this writing, there are a dozen online sportsbooks operators in the Hoosier State but one more is elbowing its way into the market. MaximBet will be entering the fray in Indiana before this year's Final Four and then launch in Iowa shortly thereafter.
Party in L.A.
MaximBet is gaining a reputation as a company that knows how to throw a party. The 'MaximBet Music at the Market' in Los Angeles was the company's main event before Super Bowl 56 and by all accounts, it did not disappoint. The weekend event was replete with popular musical acts that delivered as promised.
The Grammy award-winning group, The Chainsmokers, headlined the bash with DJ Tiësto and Curtis "50 Cent" Jackson hosting as well. Lil Baby, Gunna, and other acts were also performed with celebrities in attendance.
Daniel Graetzer, CEO of MaximBet, implied the event was a precursor for more to come, "2022 is going to be the biggest year yet for MaximBet, so what better place to have a coming-out party than in the entertainment capital of the world around them most-watched sporting event in the world.
Maxim is famous for throwing the best parties, and the 2022 MaximBet Music at the Market party is an absolute lock for a party of the year. We cannot wait to bring the only true lifestyle brand in sports betting to states across the country."
The company is promoting a lifestyle brand that is hip, contemporary, and appealing to a young audience that will enjoy mixing their sports wagering activities with opportunities to get out and party. Future events are already in the works, including their rollout in Indiana.
Expanding the Brand
The Carousel Group, a New Jersey-based holding company, is the owner of MaximBet and is seeking to gain a competitive edge through its connection with its customers through VIP events and state-of-the-art technology.
Graetzer said in a statement concerning the company's launch in Indiana, "Sports betting has been a boon for both states since 2019, but sports fans have never experienced anything like the MaximBet LIVE parties, athlete and celebrity meet-and-greets, and in-person entertainment that MaximBet will bring to these two passionate sports states. We can't wait to show our new users in Indiana and Iowa what we have in store."
Indiana has proven to be fertile soil for sports betting, having generated $3.8 billion in online and retail sports betting revenue in 2021 which was 116 percent above 2020. At the beginning of the year, MaximBet announced it had entered into a partnership with White Hat Gaming and the Kambi Group to enhance its technology platform and provide the latest innovations in its sports betting app and bolster the overall experience for the user.
As for the surprises in store for their Indiana launch, MaximBet is planning to offer its "Ultimate Indiana Sports Fans Bucket List." This will include the lucky winners enjoying courtside seats at the University of Indiana's Assembly Hall, imbibing in boilermakers at a Purdue home game, playing a round of HORSE at Hoosier Gym, the site of the iconic movie, Hoosiers, and entrance into the Indy 500! Two other events will also be added but those will be based on crowdsourced suggestions.
Bookmakers Review will keep its readers updated with this story and any new information as it unfolds.