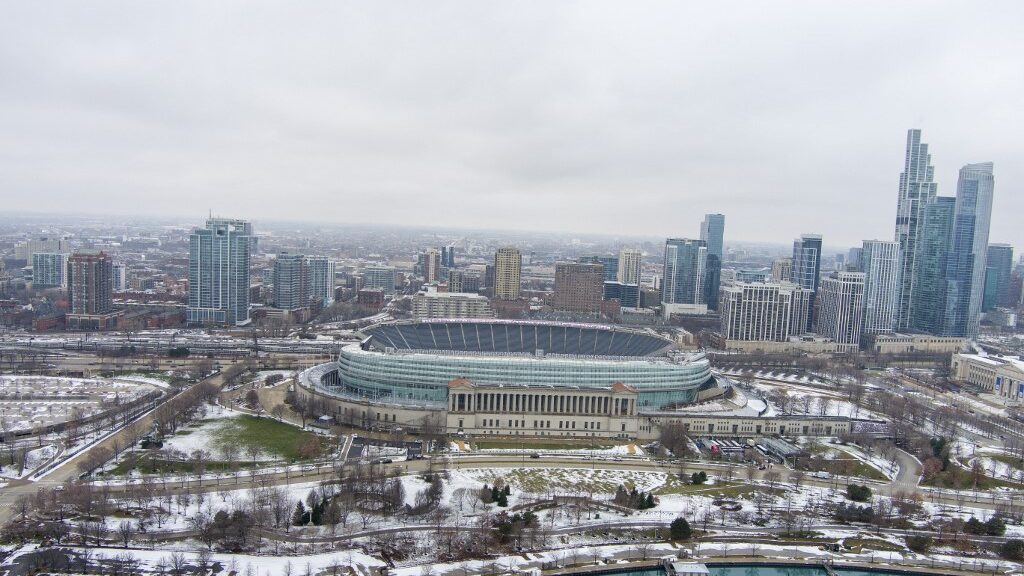 Online sports betting has become wildly popular throughout the United States and Illinois recently set a new record with a handle of nearly a billion dollars in March.
Sports Betting Bonanza in Prairie State
The sports betting craze has hit a fever pitch in Illinois, generating over $971 million in wagers, a record-setting month for the state's nascent industry, and up a whopping 53.3 percent from March of 2021. The previous record was set only two months ago when $867.5 million was wagered in January.
March Madness was the primary mover and shaker on the betting handle with $278.4 million wagered on the NCAA Men's Basketball Tournament.
The sportsbooks won a record $79.4 million in gross revenue in March, an increase of over 59 percent from the previous year in which the rake was $49.9 million. The former record was set in November of 2021 with $78.2 million in gross revenue. Nearly $10 million was collected for state and local taxes.
Read More: Chicago Casino Location Revealed
Jake Garza, an analyst for PlayIllinois.com, said, "March Madness and the removal of in-person registration proved a powerful combination. This is what a less-restrained market in Illinois looks like."
Illinois had previously required in-person registration at designated casinos located throughout the state. This requirement has proven to be a major obstacle in maximizing signups, not only in Illinois but everywhere where it has been mandated. The online registration ban was lifted on March 5th of this year.
FanDuel and DraftKings Lead the Way
Online betting accounted for over 95 percent of the bets generated with the remainder being wagered at retail sportsbooks. FanDuel led the pack with $315.3 million in total bets, $310 million of which was via online wagering. DraftKings was next with over $289 million, $284.2 million of which emanated from the internet.
Eric Ramsey, an analyst for the PlayUSA.com Network, stated, "Even with the inevitable seasonal slowdown that begins in April, the state's sports betting industry should continue to make a significant lurch forward compared with last year.
It would not be too surprising if Illinois became the second-largest market in the U.S. by the beginning of football season." Now that March Madness is over, the next few months will include the NBA and NHL playoffs along with the spate of MLB regular-season games.
Read More: Sports Betting in Michigan: Another Success Story
That should produce enough activity to keep the numbers aloft, although no one expects any records to be broken.
However, once the basketball and hockey playoffs are over, there will undoubtedly be a lull with Major League Baseball as the only major professional sports league left operating. But once the NFL returns, so too will the gargantuan betting handles.
"Without football or college basketball to spur interest in the coming months, March will be the last huge month until football season," Garza said. "But the NBA playoffs, baseball, and major golf tournaments will keep bettors interested, even if we have to wait until September for the state's first $1 billion monthly."
And in another bit of gambling news, Chicago is in the end stages of approving its first full-service casino within the city limits, a project won by Bally's Corporation that has already received Mayor Lori Lightfoot's blessing. It is expected to get the green light from the city's legislators within the next week or two.