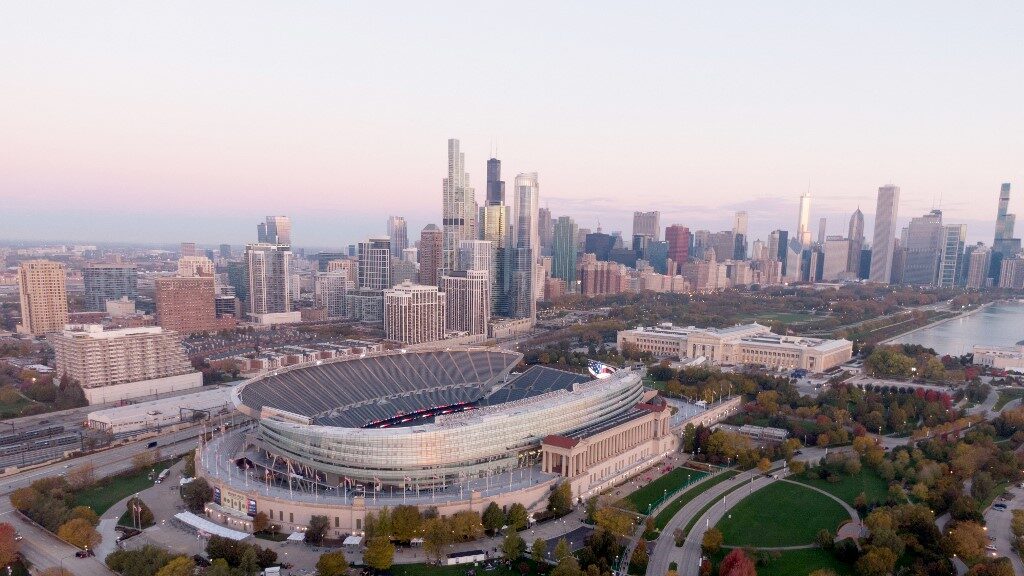 After years of planning and speculation, the location, as well as other details, have been released for the sparkling new casino set to be built in the city of Chicago.
And the Winner Is…
There were three casino proposals from the industry's major players but only one was chosen. The Hard Rock planned a project west of Soldier Field, and Rivers had their site located in the South Loop. However, the winning bid came from Bally's Corporation.
Mayor Lori Lightfoot announced the winning project in a press release on Tuesday, "Following significant analyses and community input on all aspects of our three finalists for Chicago's casino license, the selection committee and I have chosen Bally's to move forward in the development of the City's first integrated casino resort.
"We are confident that Bally's Tribune Publishing Center development will shore up the City's pension funds, create thousands of good-paying jobs, and lead to a bright financial future for our city," she added.
The Details
Bally's is expected to open a temporary casino in River North at the Medinah Temple, located at the former site of a Bloomingdale's Home Store, at 600 North Wabash Avenue until the completion of the permanent structure which will include the redevelopment of a parcel of the current industrial Tribune Publishing Center at Tribune Publishing Plant in the River West neighborhood, located at North Halsted Street and West Chicago Avenue.
The city is expected to get a $40 million initial licensing fee upfront before any ground can be broken and will then pay $4 million per year thereafter. An estimated $200 million per annum is anticipated in revenues from the casino, which that money will be earmarked for the city's police and fire pension funds.
BMR Community: Free Betting Contests
"It will be a world-class entertainment destination that provides jobs, boosts tourism numbers, and brings a host of incredible amenities into the 27th ward. This is a once-in-a-lifetime opportunity for the city of Chicago and it will be a premier destination for generations to come," said Alderman Walter Burnett.
Awaiting the Green Light
Although there has been some community opposition to the project and the bid will not be officially approved until it has been given the green light by the full City Council and the Illinois Gaming Board, it is expected to pass muster and work will begin shortly thereafter.
As for what Chicago's first hotel and casino will look like, $1.74 billion will get the city approximately 3000 permanent jobs and the customers will be treated to a 500-room hotel replete with 3400 slot machines and 170 table games on its casino floor. There will also be an outdoor park and entertainment venue, a fitness center, sun deck, pool, and spa, as well as six restaurants plus a food court.
BMR Betting Blogs: Improve Your Betting Strategy
However, one politician was not happy about the mayor's decision and made it clear to the press. "My understanding was we would have the opportunity to evaluate the options and … actually vote on it," nearby Ald. Brian Hopkins (2nd) said Wednesday. "If [Lightfoot is] going to usurp that entire process … before we've completed our work and just making a decision, I wish she would have told us that at the outset."