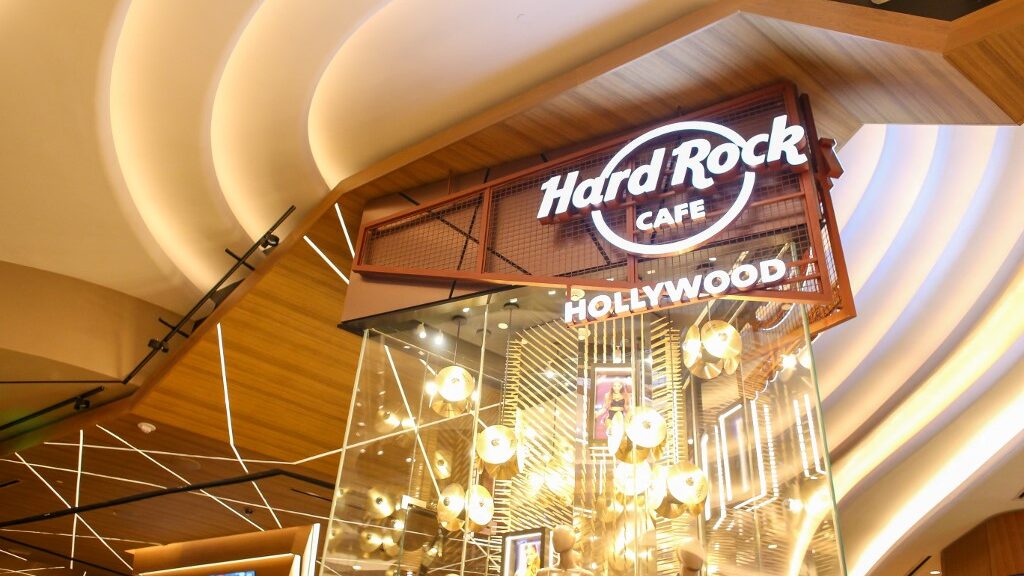 Virginia has been slow getting to the party but it appears they are finally ready to join the festivities as there are now four land-based casinos slated to begin operations either this year or next. One of them is the Hard Rock Bristol and it will likely be the first in Virginia to open its doors to the public.
Fab Four in Old Dominion
Four cities in Virginia are poised to grant casino operator licenses by April of this year and those jurisdictions include; Bristol, Danville, Norfolk, and Portsmouth. The Hard Rock Bristol is poised to open a temporary casino sometime during the late summer or early fall while Norfolk will follow with their temporary gaming entity in late 2022. Danville and Portsmouth are scheduled to be open for business with their own interim facilities next year.
Of the four, the Hard Rock Bristol, owned by the Seminole Tribe of Florida, and HeadWaters Resort and Casino, owned by the Pamunkey Tribe, are the only two tribal gaming operators but both will be state-licensed commercial casinos and will not operate under the U.S. Indian Gaming Act.
Caesars will be building a $500 million casino resort in Danville at the former site of Dan River Mills' Schoolfield Division while Rush Street Gaming will construct a $300 million complex called Rivers Casino Portsmouth on the Elizabeth River near the marina and site of the old Holiday Inn.
Hard Rock Bristol
The gleaming new $400 million Hard Rock Bristol will stand in place of the old Bristol Mall and will feature a 750-room hotel, convention center, an entertainment center that is projected to include as many as 3200 seats, restaurants, retail shops, an outdoor entertainment complex that will allow up to 20,000 patrons, and of course, a 90,000 square-foot casino replete with 2,700 slot machines and 100 gaming tables.
Although a temporary facility will be hastily constructed, the real thing won't be fully completed until the summer of 2023 at the earliest or early 2024 at the latest. The temporary facility will create up to 600 jobs while the permanent location will require 2000 jobs and as many as 1500 ancillary positions. The revenue generated is expected to bring in as much as $21 million annually to Bristol's tax coffers.
Allie Evangelista has been installed as the new President of Hard Rock Hotel & Casino Bristol and she is thrilled with the possibilities that the newest Hard Rock entry brings to the table. But right now, her main job is to hire the right people for the appropriate positions.
"You're going to join a company that music is the core of everything we do," said Evangelista. "We're looking for people who have the right attitude, the right work ethic. We will teach you about the gaming industry."
Read More: Penn National No Fan of New York
Evangelista also endorsed the uniqueness of the hospitality and gaming industry, "It's never the same. It's fun. We are 24/7 so we have the flexibility to work different days of the week and different times, which does come with sacrifices but it does come with flexibility."
Hard Rock Chief Operating Officer Jon Lucas and Bristol project partners Jim McGlothlin and Clyde Stacy sought Evangelista out and convinced her to become part of the Hard Rock Bristol even though she had only recently agreed to be Vice President and General Manager of Penn National's Hollywood Casino Perryville in Maryland.
"Even though gaming is a very large industry, we all know each other. I had friends I worked with in prior jobs who are now with Hard Rock telling me how amazing the company is and how they loved their job. So, I started paying close attention," she said.
After initially rebuffing their overtures, Evangelista agreed to meet with the Hard Rock executives and was ultimately smitten by the opportunity, "The brand was the main reason. I want this to be the last company I work for, so I wanted to make the right decision. The one thing that stood out to me for Bristol was, in all the years and casinos I've worked for or locations I worked in, small-town America has always been welcoming to me, has benefitted from casinos, and embraced the culture of gaming."