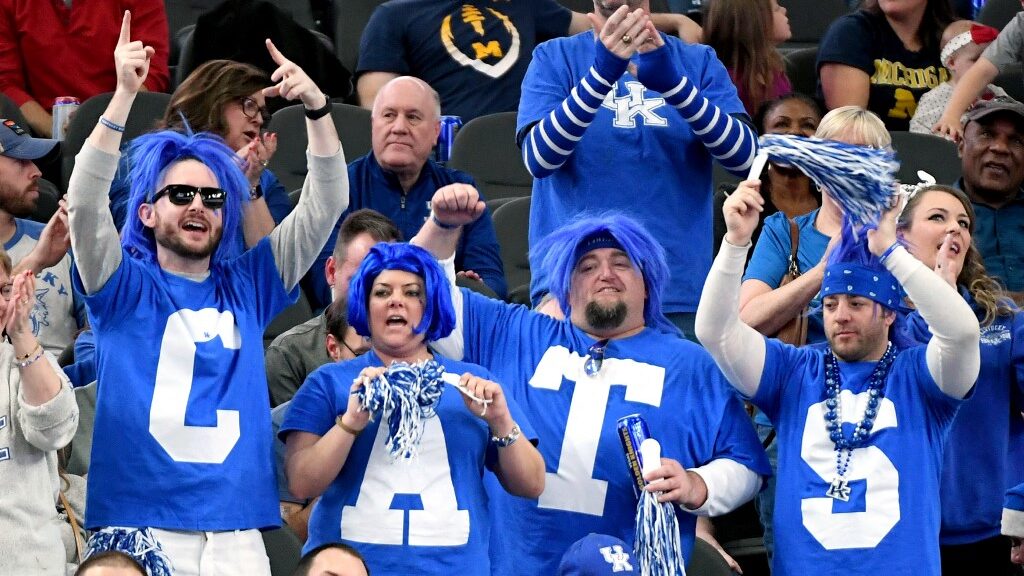 There was a time when Kentucky sports betting legislation was deadlocked, but not anymore. Similar to a scene you might scene a Churchill Downs, Kentucky lawmakers are racing against the clock. They're trying to get a sports betting bill across the finish line and passed before the legislative session runs out in less than two weeks.
Latest Bill Filed
The latest push is coming from Republican state Representative Michael Meredith, who recently filed House Bill 551. It aims to legalize and regulate live sports betting and allow users to have online betting accounts similar to the ones people use in nearby states (Indiana, Ohio, and Tennessee).
"It removes online poker and fantasy contests, which seem to be a problem over in the senate and in discussions from last year. We focused the bill solely on sports wagering," Meredith said in an interview with LEX18 News.
He says the streamlined bill has a better chance of passing but does include the following:
Bets on professional sports, eSports, college events, Olympics, and amateur events will be allowed.
Any Kentucky resident 18 years or older will be able to participate.
If passed, bettors will have to register in person for the first 12 months.
In-person registration will be necessary in order to access mobile wagering, but only for the first 12 months of legal gaming. After that, remote registration would be possible.
Rare Move: HRC Would Oversee Sports Betting
There's another unique piece to this legislation. House Bill 551 would provide the Kentucky Horse Racing Commission regulatory authority over gaming businesses while requiring internet gaming providers to be affiliated with a Kentucky horse racing track. With a maximum of three online skins per racetrack, there may be up to 27 online operators and an adjusted gross receipts (AGR) tax of 14.25% on online wagers.
The Kentucky Horse Racing Commission would receive an initial licensing fee of $500,000 from tracks and a yearly renewal charge of $50,000. Sports betting operators affiliated with tracks would have to pay a $50,000 license cost and an annual renewal charge of $10,000.
This is an extremely rare move because of all of the states that have legalized sports betting in the United States, only Arkansas is allowing their horse racing body to regulate it. Sports wagering launched in Arkansas launched in July 2019, but the Arkansas Racing Commission did not launch mobile wagering until February 2022.
If the bill passes, the Kentucky Horse Racing Commission would have six months to "create a fully functional sports wagering system." The KHRC currently oversees nine tracks in the state that offer horse racing, parimutuel betting, and historical horse racing, which allows gamblers to place bets on replays of earlier races.
Could Be a Photo Finish for Kentucky Lawmakers
Meredith appears optimistic that HB 551 will become law, but it has a difficult road ahead. Kentucky's odd-year sessions are just 30 days long, cannot extend beyond March 30th, and legislation must pass with a three-fifths majority, so time is running out fast.
If any sports betting bill can make it to Kentucky Governor Andy Beshear's desk, it will be signed. Governor Beshear is a vehement supporter of bringing sports betting to the Bluegrass State.
---