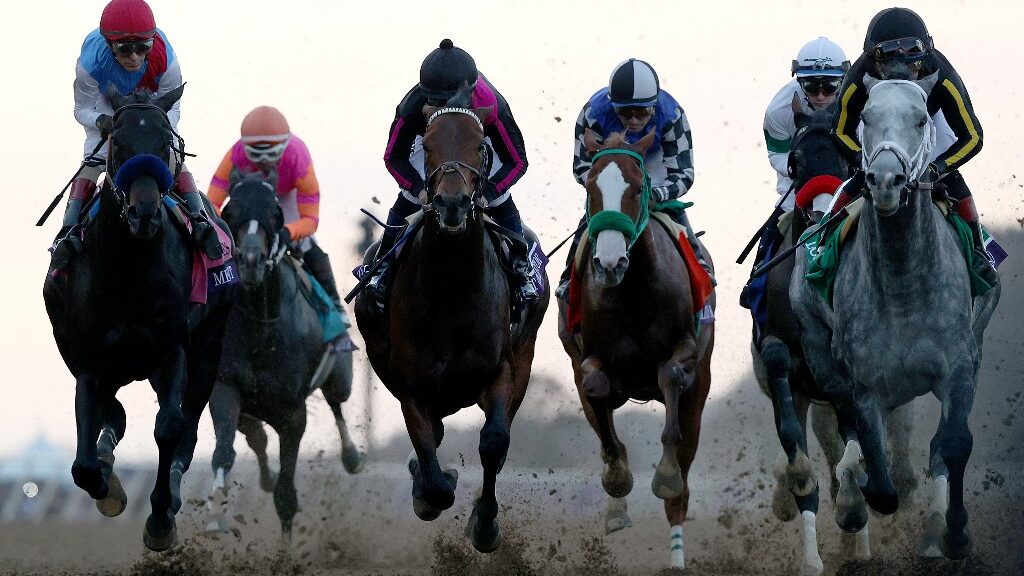 There is an old business saying, "If you're not growing, you're dying." Well, that could be the state of affairs for horse racing in general, an industry that has been left behind in the wake of the sports betting boom that is now legal in the Rocky Mountain State. Arapahoe Park is the only horse racing track in the state and it is tacitly supporting a bill that would allow horse racing on the sports betting menus of the various licensed operators throughout the state and the nation.
Horse racing was once known as the Sport of Kings but it is hardly considered royalty these days as there is a myriad of alternatives that are available and vying for your betting buck. Everything from sports betting to daily fantasy sports to multi-state lotteries has elbowed its way to the front of the table leaving horse racing as an archaic pastime for old men with nothing much to do. Think of it as a notch above jai alai until the Triple Crown season comes along and suddenly everyone's an expert and it becomes chic again.
Michele Fischer, a vice president at the U.K.-based Sports Information Services (SIS), stated during a recent meeting with the Colorado Department of Revenue, "Horse racing has become very stagnant. As sports betting has proliferated around the country, including in Colorado, horse racing is getting left behind. When you're not on the list of sports on a sports betting site are you still a sport?"
The CDR is considering allowing operators in their state to add horse racing to their sports betting menu at fixed odds, as opposed to parimutuel wagering that is normally associated with horse tracks. A typical parimutuel betting scenario takes each bet on each horse and puts it into a common pool where the odds adjust automatically based on how much has been wagered.
For instance, if a customer places a bet on a horse at odds of 30-1, the bettor is not guaranteed those odds. The odds can fluctuate based on the amount being wagered, and whatever the odds are when the race goes off will be what the bettor will be paid if the horse wins, places, or shows. That same bettor who had odds of 30-1 at the time of the bet could get 3-1 if enough money was wagered on that particular horse to justify the precipitous price drop.
However, fixed odds would allow the operators to assign static odds to each horse and those odds will not change no matter how much is wagered. The bettor is guaranteed those odds but the only downside is that the payouts will likely be lower than those you will find at the track whose parimutuel betting is dynamic and constantly changing. It is doubtful you will get to bet any 50-1 or 100-1 longshots because it doesn't make sense for the sportsbook to pay those amounts should a longshot hit.
As of this moment, the only state that has approved such a plan is New Jersey but the edges have not been smoothed, and the specifics have not been meted out quite yet. Colorado is just the second state to explore such an opportunity. But the horsemen and those who make a living from the sport are leery about allowing fixed-odds horse racing because it would detract from people visiting the track and adding to the live handle.
And while getting horse tracks on the sports apps would bring much-needed attention to a sport that has seen its live handle drop nearly 50 percent from 21 billion in 2003 to 11 billion in 2021 if inflation is factored into the equation. Publicity is one thing but money in the horse tracks' pockets is another.
Bruce Seymore, executive director of Bally's Arapahoe Park, said, "I'm trying to get on board because my biggest fear is it hurting my live handle, which is the amount of money coming into the track. The concern is what is the compensation for the track for lost activity and the compensation for the horsemen."