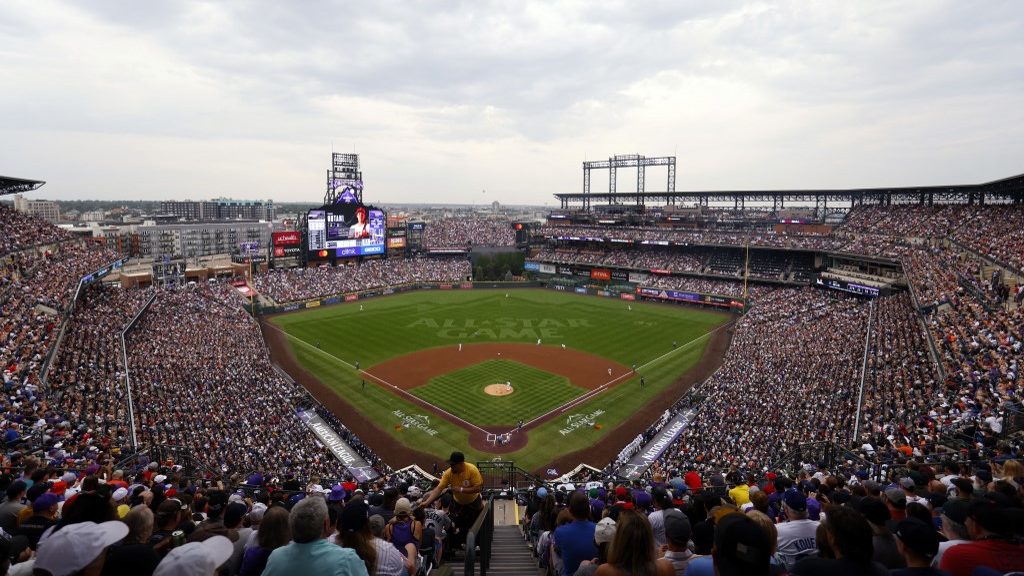 August is turning out to be a decent month for the US legal sports betting scene. Industry-wide spikes in overall betting across the nation in August and have provided nice relief for what was a lean summer sports betting season.
Colorado is the latest heavyweight state on the board with a nice month-to-month handle increase. After four straight months of sports betting activity declines and the bottoming out of the state's wagering scene in July, August represented the start of what is guaranteed to be a betting upswing for the state as we head deeper into the industry's bread-and-butter football season.
It should all be good news from here for the US legal sports betting scene until at least April. The final four months of this year are expected to be frantic and could smash all previous records for the Rocky Mountain State.
"It's encouraging to see a bump ahead of the most important four-month stretch of the year," said Ian St Clair, an analyst for PlayColorado.com. "A mere taste of football in August showed its importance to sportsbooks. But what we saw last month is just a precursor for what we expect for the final four months of the year, which should bring an onslaught of fresh records."
Checking Into the Figures
The Colorado legal sports betting industry rode an increased interest in baseball, college football, and just the mention of the NFL to a long-awaited and much-needed month-to-month handle increase. Colorado's sportsbooks reported a $211.9 million handle last month, a 16.8% increase from July's ugly $181.3 million. It was the first handle increase since May and a recovery from an unforeseen dip below $200 million.
Unfortunately for the state's sportsbooks, revenues didn't follow the handle spike. Revenues dropped 2.7% from $15.7 million in July to $15.2 million in August. While slightly discouraging, it does follow a trend of handle increases and revenue dips across the broader US market.
Tax contributions from the sportsbook profits amounted to $726,365, thanks to an average 7.2% hold.
Handle Driver
Colorado's robust mobile betting scene continued to be the story with regard to the overall betting action in the state. $208.3 million of the $211.9 million came from the state's mobile apps.
Baseball was by far the top-producing sport for Colorado sportsbooks in August. $67.11 million of the overall handle came from baseball wagers – about 32.8% of the total. Parlays made up 29.2% of bets during the month and football was the second-highest single sports contributor with about 10.49% of the bets.
Fall Should Be Huge
From an analyst perspective, the Colorado legal sports betting scene has been solid, possibly even beating many's expectations.
Eric Ramsey, an analyst for the PlayUSA.com network, which includes PlayColorado.com, commented: "Colorado is remarkably consistent, and continues to outperform the size of its population base. With even a decent football season, sportsbooks will reach $3bn in wagers and $200m in revenue for the year. Those would be impressive annual totals for a state that is still maturing as a sports betting market."
But with football gripping the state thanks to the Denver Broncos unforeseen 3-0 start, it could be a frenzied time for sportsbooks in the state. College programs like Colorado, Colorado State, and Air Force haven't held up their end of the bargain just yet but expectations are that it won't slow overall wagering activity in the state.
The fall should be huge for the Colorado legal sports betting scene and records should be broken. New sportsbook Tipico launched in August and both MaximBet and Sports Illustrated Sportsbook have arrived in the Colorado scene in September, creating an even more competitive market.