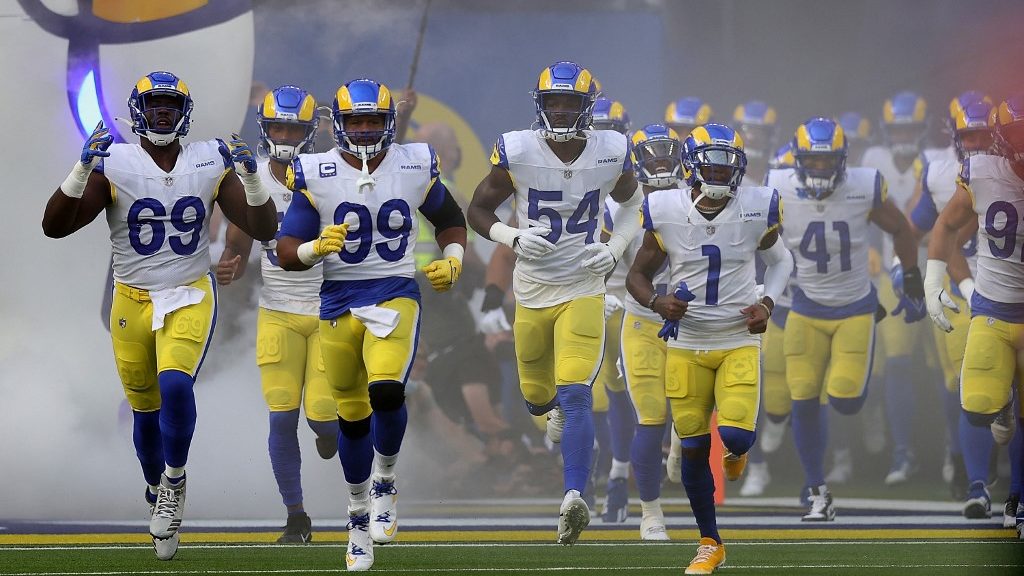 There is nothing like the start of the NFL season to inject an overwhelming sense of excitement in the US legal sports betting industry. A case in point is the four new sports betting jurisdictions that are being welcomed into the US legal sports betting family in time to take advantage of the industry's bread-and-butter NFL season.
South Dakota, Arizona and Washington State launched Thursday. Wyoming's legal sports betting scene went live on September 1st.
With the four newcomers, the US industry reached an unofficial milestone of having over half of US states hosting their own legal sports betting platforms.
Taking a peek at Arizona
Arizona went live Thursday, just prior to kickoff of the NFL season, as promised by providers and regulators in the state. A total of 20 licenses were available in the state with 18 already handed out.
Just seven digital operators were ready to go live Thursday as well as two retail locations. BetMGM, Caesars, the two DFS behemoths-turned sports betting provider giants, WynnBET, Penn National Gaming/Barstool Sports and Unibet were the lucky, yet prudent operators that were the first in the potentially heavyweight state to take bets on the Cowboys/Bucs NFL kickoff.
At full capacity, the Arizona scene will be a competitive one, boasting all the top providers in the country. It has a realistic chance of landing in and maintaining a top-10 spot on the list of bet-friendly states operating in the broad US scene.
Now for Washington
Washington's path to legal sports betting has been somewhat quick yet somewhat complicated. When the dust settled, it was a retail-only platform on tribal lands that they opted for, and it went live Thursday with just one operator ready to take bets.
A more lucrative and successful mobile platform for Washington has not been a consideration as of yet and doesn't seem to be in the cards for the foreseeable future.
Snoqualmie Casino was the only retail casino ready to take bets on the first NFL game Thursday. Four more vendors, including Geocomply Solutions, Sportradar Solutions, Sports IQ Analytics have gained regulatory approval to operate in the state, but a lack of a tribal partnership has meant that a timeline for their actual launch hasn't been announced.
What about South Dakota?
Now we get into some smaller jurisdictions that will allow their citizens to take bets this September. South Dakota, like Arizona and Washington State went live Thursday in time to take full advantage of the kickoff to the NFL season.
Their retail-only platform launched with just one provider on Thursday – BetMGM at its Tin Lizzie Gaming Resort and Cadillac Jack's Gaming Resort in Deadwood was the first and only provider to take bets before Week 1 of the NFL season.
Betting operators in the state will offer wagering opportunities at betting windows, kiosks or on their mobile devices in the Deadwood portion of the state only. Geofencing will ensure that no mobile betting will take place outside of Deadwood.
Finally… Wyoming
Wyoming, as the smallest jurisdiction currently operating in the broad US industry, gained little fanfare with respect to their legal sports betting launch. Their launch took place September 1 and brought two Heavyweights into the Wyoming scene – BetMGM and one of the two DFS behemoths.
Both will be battling for a small market consisting of just 600,000 residents. Both sportsbooks will however benefit from the rules that will allow them to take cryptocurrency deposits and will surely take advantage of a platform that will allow bettors 18 years and older to place bets, rather than the customary 21.
More launches en route
There were as many as nine states that were aiming to go live in time for the kickoff of the NFL season. Just four met that timeline. But some huge jurisdictions are on the horizon for their own legal sports betting launch.
Louisiana and Maryland have already seen sportsbooks partner with casinos and sports teams in their states in anticipation of launching soon.
Both have identified the end of 2021 at the latest for their sports betting launch but could have something in place sooner than that.
New York has promised an expansion of its platform to include the more lucrative mobile side of the business. It should have already been in place but should come sometime during this NFL season.
Wisconsin's potentially exciting market is also waiting in the wings. Lawmakers and regulators in that state also hope to be up-and-running sometime during this NFL season.