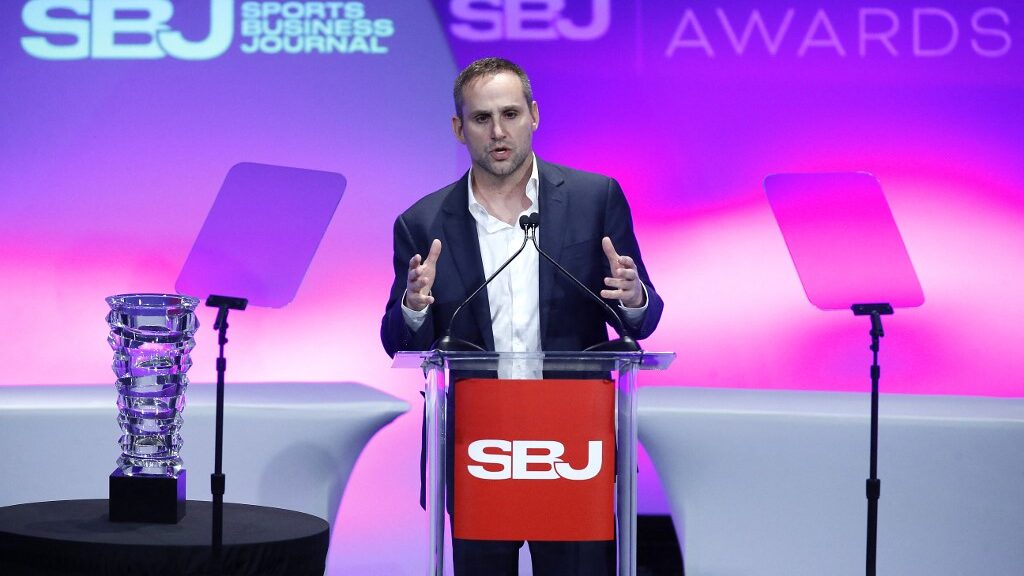 Fanatics began as an online sports merchandiser selling everything from caps to jerseys to equipment in 2011 but it has branched into other areas, the latest of which is the sports betting industry.
Fanatics Making Moves
If you have ever done a Google search for sports merchandise, Fanatics likely showed up at the top of your page. Their online presence is everywhere and it is headed by an ambitious CEO named Michael Rubin, a 49-year-old billionaire who refuses to sit still.
His company recently bought the legendary Topps trading cards allowing the immediate production and distribution of Fanatics Trading Cards instead of waiting until 2026 when their deal was set to trigger.
Rubin and His Team a Reported $500 Million
The acquisition cost Rubin and his team a reported $500 million but it opens up an entirely new and previously untapped platform for the aggressive management team.
"With trading cards and collectibles being a significant pillar of our long-term plans to become the leading digital sports platform, we are excited to add a leading trading cards company to build out our business," Fanatics CEO Michael Rubin said in a statement.
"Their iconic brand, commitment to product excellence, and passionate employees worldwide will allow us to immediately serve our league and players' association partners and our fans."
Rubin Divests to Make Book
To avoid any conflict of interest and adhere to the contractual agreements between professional sports leagues, franchises, and their partners, Rubin recently announced he was to divest himself of his stake in Harris Blitzer Sports and Entertainment, owners of the Philadelphia 76ers and the New Jersey Devils, according to a recently released statement.
"As our Fanatics business has grown, so too have the obstacles I have to navigate to ensure our new business don't conflict with my responsibilities as part-owner of the Sixers," Rubin said in his statement.
"With the launch of our trading cards and collectibles business earlier this year — which will have individual contracts with thousands of athletes globally — and a soon-to-launch sports betting operation, these new businesses will directly conflict with the ownership rules of sports leagues.
Given these realities, I will sadly be selling my stake in the Sixers and shifting from part-owner back to the life-long fan."
Fanatics In Retail Sports Betting Market
This move paves the way for Fanatics to segue into the retail sports betting market in Maryland. "Online sports betting and iGaming is a business that we think, for us, will be a very significant business long-term," Rubin told Yahoo Finance in February.
"I'll put it out there: We want to be the no. 1 player in the world long term. So, a decade from now, I'd be disappointed if we weren't the top player in the world, both in online sports betting, and iGaming. We're just getting started."
The Plan for Retail Sportsbook Opening
As for now, the plan is to open a retail sportsbook at a yet-to-be-disclosed location in Maryland, but based on Rubin's statement a few months ago, the online betting market is an arena in which he sees Fanatics' future.
Brendan Bussmann, a gaming consultant for B Global, sees the synergy of Fanatics as a sports apparel merchandiser and sportsbook as complementary.
"It's all an extension of the game," Brendan Bussmann, a gaming consultant for B Global, stated. "If I have someone betting in the middle of a game and they are a Nebraska fan, I can sell them a T-shirt while they are in-game wagering.
It's the Holy Grail of being able to sell memorabilia, as well as engaging people in the game."