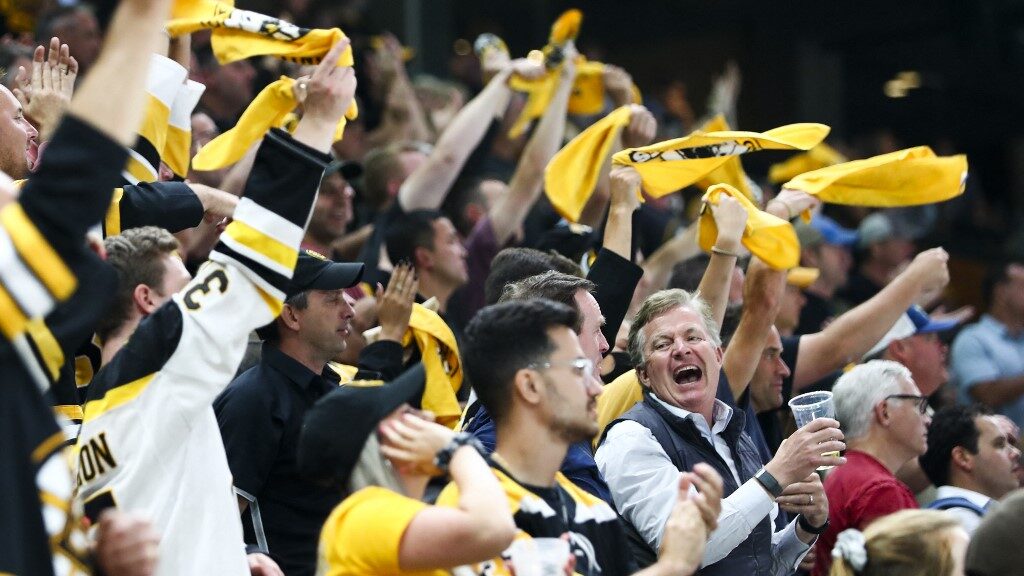 There are several sports betting licenses up for grabs in the Bay State and the Encore Casino, located 10 minutes north of Boston, recently received the first one.
But that doesn't mean Massachusetts' oldest Class 1 casino can begin taking bets immediately as there are still hurdles to clear.
Encore Earns Unanimous Decision
The Encore Boston Harbor is the closest thing Massachusetts has to the glitz and glamour of a Las Vegas-style resort, and pretty soon it will also boast a live retail sportsbook. The book itself is already built and in place, but the betting windows and kiosks are not active even though the Encore casino was just unanimously awarded the state's first sports betting license.
Commissioner Jordan Maynard said: "I think that this is great for the commonwealth. I know we took the vote saying that, but I do think it's great for the commonwealth."
However, if there was one bump in the road it was Encore's proposal for "express betting" kiosks in the parking garage. And while that is not necessarily a non-starter, it will be food for thought for another day.
Commissioner Eileen O'Brien said of the plan: "I'm not 100% convinced one way or the other on whether the gaming floor should be expanded to include that. I don't think it needs to hold this up today. I just make that point that my thumbs up on sufficiency of this application has absolutely no bearing on what I'm going to say or vote on when it comes back in front of us procedurally for a request to actually expand and create that space."
Problems for Two
Two other entities vying for a sports betting license, Plainridge Park Casino and MGM Springfield, were not as successful as the Massachusetts Gaming Commission deferred their decisions on both applications. It is reported that Plainridge Park's anticipated online partnership with the controversial Dave Portnoy and Barstool Sports gave the Commission cause for pause.
Moreover, MGM Springfield received the bulk of the criticism for filing their application 48 hours late and their constant reference to their online sports betting partner, BetMGM, as the authority for their retail operation. The controversy emanates from BetMGM's partner, Entain, an Isle of Man-based gaming company, as being primarily responsible for the odds being set and moved as the bets are entered. The Commission was confused as to which company was "running the show" on the retail end of things.
The MGM application continually referenced BetMGM as the ultimate authority for any questions asked by the Commission, which ultimately caused the application to be kicked down the road. MGM executives implied after the hearing that its online application was erroneously sent instead of its retail application which was the cause of the confusion.
However, the MGM Springfield folks were undeterred and, on the surface, optimistic about the process going forward. President and CEO, Chris Kelly, said afterward, "I thought this was a great dialogue today. We're thankful for the opportunity to participate and will follow up appropriately and look forward to continuing the conversation."