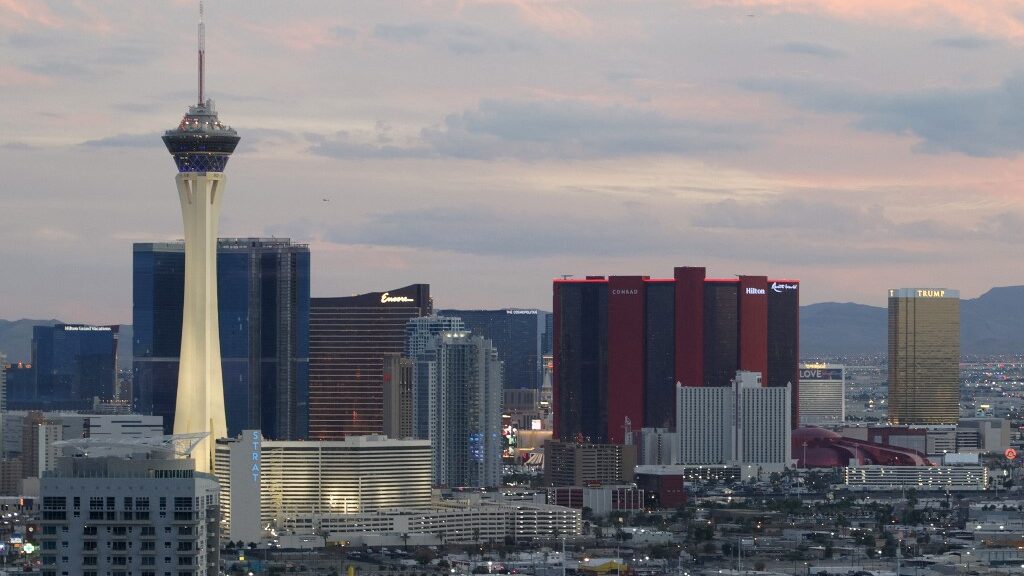 The owner of the world's largest sportsbook, Circa Resort & Casino located in the Fremont section of Las Vegas, has recently announced a partnership with Olympia Gaming to operate a sportsbook inside their newly constructed Legends Bay Casino in the Reno-Sparks community.
Circa Owners on the Move
Derek and Greg Stevens purchased the Golden Gate Hotel & Casino back in 2008 and have continued to expand their brand throughout Las Vegas. The D Las Vegas, as well as the Circa Resort & Casino, are two others in their portfolio while their online sports betting app is available in Colorado and Iowa. But now they have their sites set north towards Reno as they look to occupy the sportsbook at the nearly completed Legends Bay Casino.
"We are thrilled to partner with Olympia Gaming to introduce our brand to a new part of the state", said Derek Stevens, Circa Sports CEO. "We look forward to bringing an incredible sportsbook to the property."
Read More: Another Sin City Palace in the Offing
"Legends Bay is the first ground-up casino in the Reno-Sparks area to be built in 30-plus years," Stevens said to the Reno Gazette-Journal. "So, we loved the opportunity to put our first Northern Nevada Circa Sports retail location in this … property."
The sportsbook will feature much of the same avant-garde technology patrons experience at the Circa in Las Vegas and it will also incorporate the company's online app so customers can wager from their mobile devices.
A Long Time Coming
It's hard to believe that the Legends Bay Casino has been in the works for 15 years but it's true. Back in 2007 Olympia Broke ground on the project but the nation's economic downturn in 2008 halted its initial phase. However, it was resurrected a while later only to be put on hold after that. Ultimately, the decision was made to build the hotels first and then focus on the casino down the road.
Well, here we are down the road as the Hampton Inn & Suites and a Residence Inn by Marriott have been constructed, and the casino is slated to swing open its doors within a few months.
Read More: Sin City Casinos Thriving
"This project is 15 years in the making and we are excited to see Legends Bay Casino get so close to the finish line" said DeCourcy Graham, Olympia Gaming's chief operating officer. "We initially started the planning in 2007, so watching the designs and concepts transform, evolve, and go from paper to reality is a great accomplishment for the entire team involved with the project."
RED Development, the company that developed the Outlets at Legends, an open-air shopping, dining, and entertainment venue also assisted in helping Olympia get the project over the finish line. Scott Rehorn, the managing partner for leasing, expects the casino to add value to the Outlets and increase traffic, making it a win-win all the way around.
"The casino has planned to be at the Outlets at Legends for over a decade, so we are thrilled for its highly anticipated opening," Rehorn said. "Shopping centers with casinos see an immediate and ongoing increase in sales, tenant retention, and tourism traffic."