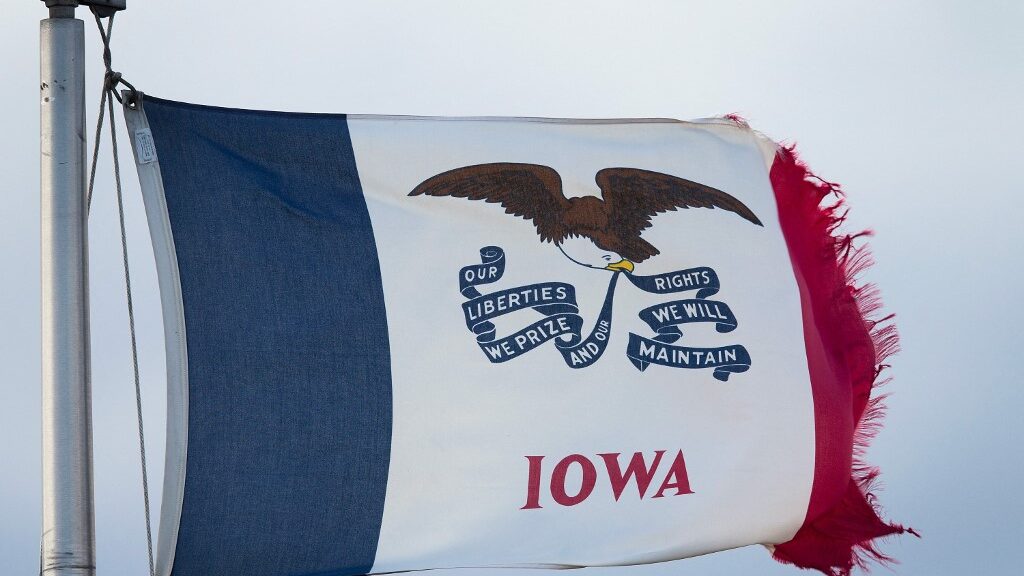 There is a border war going on and lots of money is at stake. Iowa casinos along the Nebraska border are going to get plenty of competition when The Cornhusker State launches a spate of new casinos within spitting distance of the western Iowa state line.
Six Nebraska horse tracks will soon have gaming licenses and are expected to pull many of their border residents away from the Iowa casinos and into their newly minted gaming dens.
On the other side of the state, we see gaming expanded in Illinois as well as a new tribal casino, the Ho-Chunk Nation's casino-resort entertainment complex located in Beloit, Wisconsin rapidly coming together.
READ MORE: Stadium Betting Getting Green Light in Chicago
Another Bite of the Apple
And because of this anticipated decrease to Iowa's border casinos, estimated to be between $183 – 256 million in annual revenue, Cedar Rapids is taking another bite at the betting apple. In 2014 and 2017 Cedar Rapids was denied a license by the Iowa Racing and Gaming Commission.
But the voters in Linn County, the county in which Cedar Rapids resides, passed a gaming referendum for the second time in eight years which allows any city within Linn County to apply for a gaming license in perpetuity.
However, the enthusiasm has clearly waned as 61 percent of the voters gave a thumbs up to gaming in 2013 while that number dipped to 55 percent in November of 2021.
READ MORE: Is Sports Betting in Ohio a Lock?
Nevertheless, the majority rules and it will at least eliminate a step for any potential gaming operators to put forth a proposal within the county limits.
But convincing the Iowa Racing and Gaming Commission that adding a casino in Grand Rapids with one already an hour north, in Waterloo, and 40 minutes south in Riverside is another matter entirely.
Will the IRGC Change Its Tune?
A feasibility study conducted by the Innovation Group showed that while a casino in Cedar Rapids would cannibalize approximately $61 million from neighboring casinos, it would render a net commercial gaming revenue gain to the state in the neighborhood of $51 million.
Cedar Rapids Mayor Tiffany O'Donnell, alluding to those numbers in a recent interview said, "Knowing that the commissioners have an eye on the competition, looking at these numbers that have improved so greatly since the last time, I have to ask, if conditions aren't right now, I'm not sure when they would be."
City Manager Jeff Pomeranz added, "It's so much more than gaming. It's a quality-of-life amenity and initiative that is going to be a true benefit. I think it's going to be very well-received by our community, as well as our business and our visitors."
READ MORE: Gambling Boom Back in U.S.A
There are also the deleterious effects of casino gambling on a community. Crime rates, the need for public assistance, child abuse, and single-parent families are all higher in communities in which there is a casino. However, the Cedar Rapids casino operators have pledged eight percent of their profits to area non-profit groups where funds would be spent on social initiatives, including gambling addiction programs.
Mayor O'Donnell said, "From the studies, we know that Cedar Rapidians are gambling. They are going to these other cities and gambling, and if we look at the numbers, we know there are those who may have challenges when they get back. They just don't have the benefits of the funding and the support that those living in the casino communities get."
Not So Happy
Naturally, the neighboring casinos are not too happy with the possibility that Cedar Rapids is once again trying to get a gaming license.
Dan Kehl, chief executive officer of Elite Casino Resorts, operators of the Riverside Casino & Golf Resort, stated, "It's like déjà vu all over again. The commission has studied this issue diligently. But the fact is, a Cedar Rapids casino comes primarily at the expense of Riverside, Waterloo, and Meskwaki. We've invested heavily in our properties to make them attractive to our guests."
Bookmakers Review will continue to monitor this story and update our readers as events unfold.