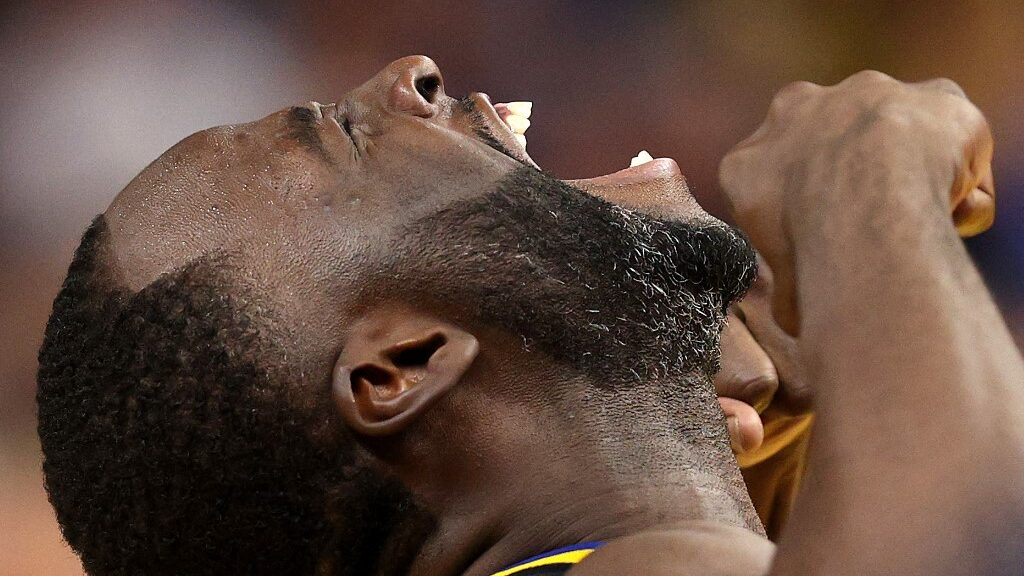 What a fun time of year! Playoff action in the NBA and NHL and baseball bettors getting into a groove trying to beat the betting odds. Let's roll into Wednesday.
About Last Night…
If Golden State and Memphis were not expected to be an intense battle, it for sure is now. The Warriors lost Gary Payton II just three minutes into the game with an unnecessary hard foul by Dillon Brooks, who was ejected. With no Payton, Ja Morant went off for 47 points, 8 rebounds, and 8 assists.
Draymond Green and Steph Curry also suffered maladies and it was later learned Payton suffered a fractured elbow. Get ready for Friday!
Not unexpectedly, Boston came out on fire against Milwaukee and never let up in winning by 23 as four-point favorites to even the series.
For hockey bettors attuned to the Stanley Cup playoffs, Game 1's saw underdogs go 4-4 SU, which generated a profit of 2.0 units. This was highlighted by No. 1 Florida losing to Washington (+200) and Los Angeles (+170) taking down Edmonton on Monday. Let the fun continue.
Toronto had high hopes of knocking the New York Yankees at home to take over first place in the AL East. A tough 3-2 loss Monday was hard to swallow, but seeing the Blue Jays bullpen implode in the last three innings of a 1-1 contest by surrendering eight runs, that's a gut punch. That was the Yanks' first underdog role of the season and they handled it expertly.
Trendy Talk 
NBA
Philadelphia is 2-11 ATS as a road underdog of 6.5 to 12 points the last three seasons.
Dallas is 8-0 ATS after a game being outrebounded by 15 or more.
NHL 
Edmonton is 17-5 after a home game where both teams score three or more goals.
Minnesota is 2-12 in the second game of a playoff series.
Tampa Bay is 12-3 in road games in the 2nd game of a playoff series.
Florida is 11-3 OVER  in home games after one or more Under's. (Thursday)
Nashville is 2-14 in road games after a  blowout loss by five goals or more. (Thursday)
Dallas is 0-6 after a game where both teams scored one or fewer goals. (Thursday)
MLB 
Cincinnati is 3-20 this season, which is the 2nd-worst MLB start since 1900.
Chicago Cubs are 2-12 in interleague home affairs since last year.
Texas is 14-4 OVER after three consecutive interleague games.
N.Y. Yankees are 11-1 OVER after a win by eight runs or more. Read more
Pat Corbin and the Nationals are 4-18 vs. NL teams scoring 4.5 or more runs a game since 2020.
Must-Watch TV
NBA 
We have a pair of Game 2's in the conference semi-finals tonight. Does either underdog have a chance to cover or win outright? Read what our experts think.
NHL
For tonight, we have four teams trying to go 2-0 off their victories Monday. We are honing in on the Blues vs. Wild matchup in particular, with Minnesota needing to tie the series at 1-1.
MLB 
The Yankees go for the sweep tonight against Toronto. The White Sox and Dodgers try to do the same against intense rivals in two-game series. Will any of these three teams be able to swing their brooms? Check out what others are thinking.
The Buzz 
In talking about the Yankees and Blue Jays, look at this act of kindness by a fan last night. Judge hit a homer, Blue Jays fan caught it and without thinking gave the ball to the little kid who's a Yankees fan who was also wearing a Judge t-shirt.
The Pittsburgh Penguins beat the New York Rangers in the third overtime 4-3. Some called it scintillating, but after the first four minutes of the 2nd OT, it was mostly dull with tired players and it became a war of attrition. And this was the first game of the entire playoffs for these teams.
This writer gets the tradition and not wanting to copy the regular season OT rules, but how about one regular period and go 4-on-4 thereafter?
As noted, the Reds are off to a historically bad start. The crazy part is of their 20 losses, in 17 of them, Cincy has failed to cover the run line. Cincinnati already has a -68 run differential. The next worst team is Kansas City at a paltry -29.
Out The Door 
We have a ton of day baseball on Wednesday, partly brought about by two rainouts Tuesday. Nothing wrong with having live bets all day!
Curious to see if Toronto (+130) responds after a dreadful defeat to the Yankees, who have won 11 straight.
Also wondering about Seattle (+200) at Houston, where they have lost 15 of 19. Additionally, what has happened to the Angels offense suffering consecutive shutouts to two different colored Sox teams? That's three Zeros for the Halos in four games and they are +120 underdogs at Boston this evening.
Over 85 percent of the betting action for cash and tickets is for the Mavs and Suns to go OVER tonight. However, the total has only moved from 216 to 216.5, which means all public action.
Let's get some winners, see you back here Friday.