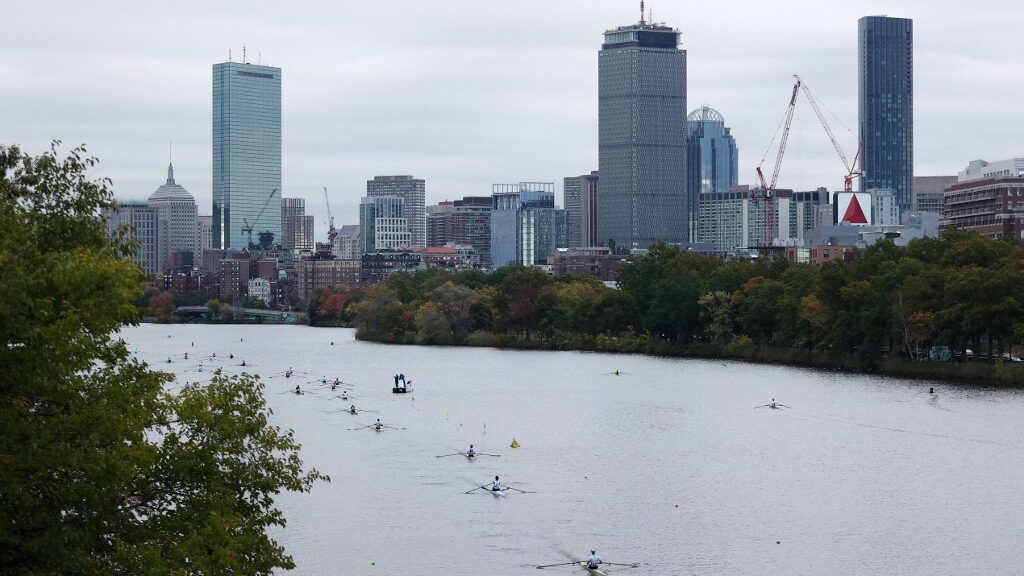 Anyone who has ever lived in Massachusetts realizes that the legislature tends to move at a glacial pace and they never quite go all the way. After decades of watching its citizens take a drive south to Connecticut to patronize The Mohegan Sun and Foxwoods Hotel and Casino, they finally mustered the herculean strength to pass casino legislation in 2010. It would take five more years for a harness track to convert to some semblance of a casino.
Finally, in June of 2019, something resembling a Las Vegas-style casino opened its doors. It was supposed to be the Wynn Hotel & Casino but Steve Wynn got caught in some sort of sexual harassment scandal, therefore, anything with his name on it had to be immediately canceled even though he was the mover and shaker on the behemoth in Everett.
For those unaware, Everett is about 10 minutes from Boston proper, and the casino kind of got plunked down in the middle of an urban sprawl that includes an old roast beef shop across the street. In other words, it is an odd location for a glitzy, glammy, casino but that's Boston politics for you. Anyway, the Wynn was renamed the Encore Boston Harbor Casino amid objections to it serving drinks after midnight. Public safety, don't cha know.
Oh, and smoking was and is verboten in any Mass casino. Menthol cigarettes have been banned in Mass since June of 2020 because the nanny state knows better. Marlboro reds are okay but Newports, not so much. Why? Who cares.
Well, someone talked sense into the Mass pols as they ultimately allowed cocktails on the casino floor until 4:00 AM as long as people were actively engaged in gaming. It's all politically correct all of the time in liberal Massachusetts and sports betting is no different as you will read below.
There is still plenty of jibber-jabber as to what bets can be booked (pros yes, colleges no, or colleges maybe, they still haven't decided) while many of its neighboring states are already geared up for sports betting. Where do you think Mass residents have been going to make a legal sports bet? You guessed it, outside of Massachusetts and into New Hampshire, Connecticut, Rhode Island and New Jersey.
Massachusetts politics is its own beast. Nothing gets done without a lot of hand wringing and pols waiting to get whatever they feel is owed to them for their unwavering support – even though it always wavers at some point. Putting sports betting into the hands of people who don't know a parlay from a teaser is like having your mother plan your bachelor party. They just have no idea but are unfortunately in charge. Such is the case with sports betting in the Bay State.
"I personally think it's time to do something — the goal is to get it right," said State Senator Eric Lesser Lesser, co-chair of the Joint Committee on Economic Development and Emerging Technologies.
"This has absolutely been a top-tier issue," Lesser said. "It's been something many of us have been working on, on almost a daily basis. And there's very active conversations going on."
After voting 156-3 to allow sports betting in July, Lesser has proposed a package that includes pro sports but not collegiate athletics. Typical Massachusetts PC baloney that has seasoned college football and basketball bettors retching.
"Pro sports teams want legalized gambling and have the infrastructure in place to support that," Lesser said. "Why don't we get started where there's a consensus?"
Just ask your constituents who like to bet sports, Senator Lesser. Your consensus will be crystal clear in a matter of moments if you care to ask. Again, typical Massachusetts politician being put in charge of something he only recently became an "expert" on.
Rep. Jerald Parisella, the other co-chair of the Joint Committee on Economic Development and Emerging Technologies, said, "If we had just pro sports betting, my concern is that you're going to have consumers that want a product that allows them to bet on pro and college," Parisella said, noting March Madness is the second-largest betting event after the Super Bowl.
And he's right because then you will continue to have the exodus of Mass money crossing state lines so bettors can get down on college hoops and college football. It would be just like Massachusetts to go halfway and lose out on what is estimated to be an additional $60 million sports betting revenue.
Stay tuned, there will be more to come in the near future as the Bay State is getting close to pulling the trigger…which means you can expect more delays as the pols jockey to get their preferred operators in on the action because, in Massachusetts, everyone wants a piece.