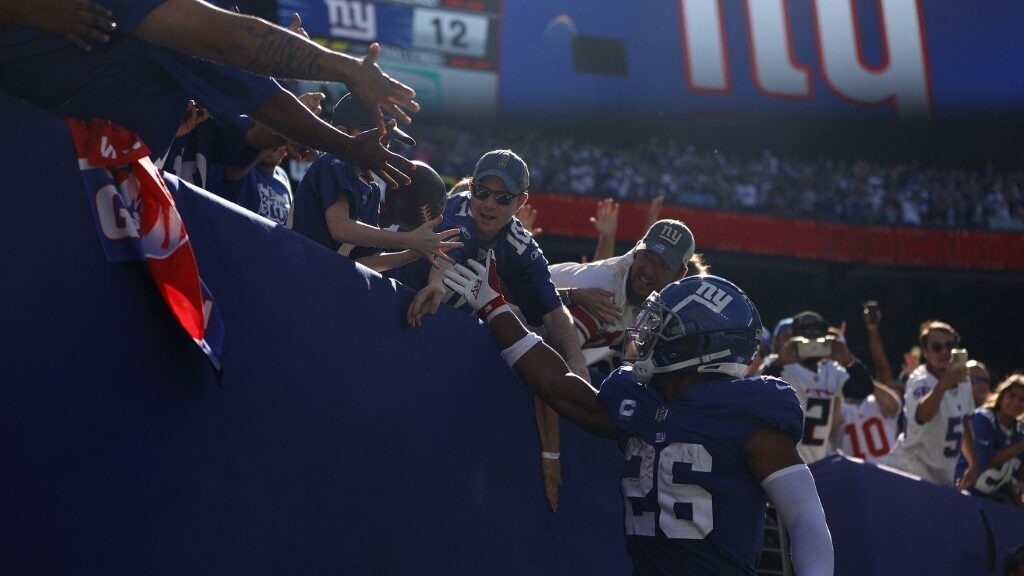 The lucrative New York online sports betting market was launched earlier this month with four of nine platform operators getting the green light while the remaining five needed to clear necessary regulatory hurdles. There are now six live online sports betting operators with three more waiting in the wings, one of which is Bally Bet.
Wooing customers and capturing early adopters is the name of the game in sports betting, especially with a market as profitable and vast as New York. FanDuel Sportsbook, DraftKings Sportsbook, Caesars Sportsbook, and BetRivers were the first to get their invitations to the sports betting party in the Empire State. The competition was, and remains, fierce with eye-popping promos and bonuses from the competing books to win market share and gain a leg up in the early going.
Caesars was the most aggressive, giving matching bonuses up to $3000 in initial deposits while offering as much as a $300 sign-up bonus which assisted greatly in winning 42.7 percent of the market through the first nine days of online betting in New York. DraftKings and FanDuel were matching up to $1500 while BetRivers was more restrained, offering up to $250 to first-time customers. BetMGM and PointsBet have recently been allowed entrance into the field of battle in New York while Resorts World Bet, WynnBet, and Bally Bet have yet to enter the fray.
Bally's Playing the Long Game
These big bonuses won't last forever and, in fact, New York will likely be one of the stingiest for bonus hunters in the future because of the onerous 51 percent tax rate levied against the online platform providers. If the operators have to cut big checks to the state, they will have much less money available for promos. That could ultimately see New York bargain hunters crossing state lines to New Jersey where those operators can be more generous due to the advantageous tax deal they have with the Garden State at 14.25 percent.
But not everyone is eager to play Santa Claus just to gain an early foothold. Soo Kim, Bally's Chairman, told CNBC's Contessa Brewer he is content to let the others spend to their heart's content while Bally's would delay their opening until the springtime, bypassing the hysteria of the Super Bowl and March Madness.
"Oh yeah, we're OK with that. I think that look, we have a longer-term plan and I think part of this is why maybe our plan isn't fully being grasped by the public markets. The public markets tend to be very short-term-minded, what's going to happen in the next earnings, what's going to happen at the next, you know.
"But we think that actually, the current version of sports betting is not a great business. It's a fine business, it's not a great business. We think that there will be a wave of consolidation that will rationalize promotions. But more importantly, I think people will stop competing with just free money but people will start competing with product."
And it seems Mr. Kim is well aware of the easy money to be made from playing a little arbitrage in the sports betting market with house money.
"As a New York state citizen, I thought this is great. I mean, it's insane, it's so … look, I think it's kind of funny. Like literally – without casting aspersions on all of our fellow colleagues and industry participants – but you could literally open an account with one person, open an account with another person, get your free promotional money and bet separately, different ways on the same game, and you will win on one of them. Like, I don't know why everyone's not doing that."
Kim is pinning his hopes on a superior product after the wave of promos has abated. Bookmakers Review will keep our readers updated as news happens in the New York sports betting market.