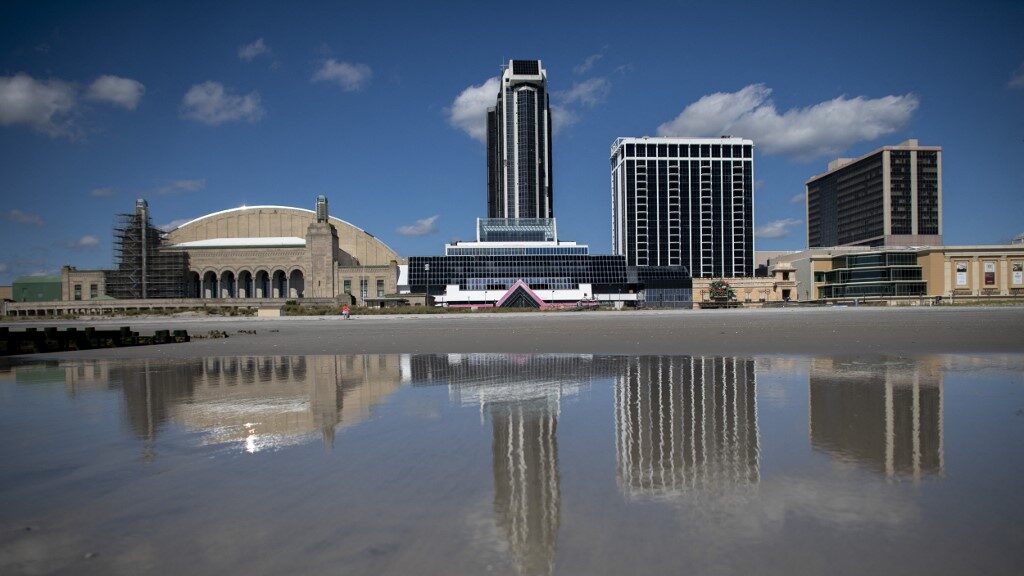 Atlantic City casino operators are reinvesting their profits in the Boardwalk properties which has led to an aesthetically more pleasing and alluring gaming experience. But one group that believes they have been left out of this burgeoning renaissance are the workers who make the wheels spin and the gamblers happy.
Contracts Expire
One picket line has already formed and there could be many more before the latest contract negotiations are finished. Local 54 of the Unite Here labor union has made its presence known outside of the Tropicana as a total of seven of the nine Boardwalk gambling palaces saw their union contracts expire earlier this week.
Bally's and Ocean casinos have reportedly reached agreements with their union workers and will not be affected by whatever labor breakdowns should occur. A day before the contracts expired at 12:01 AM ET on Wednesday, June 1st, union president Bob McDevitt, said, "We're looking forward to our action Wednesday night. We have a long way to go before we get a contract. We're not far enough down the road for me to give you any kind of a prediction yet."
Although a strike could be on the horizon, it cannot happen until the union members vote on a labor shutdown. The last time a strike in Atlantic City occurred, the union's members walked out on the Trump Taj Mahal in July of 2016 and less than three months later the casino shuttered its doors. That property is now operating as the Hard Rock Hotel & Casino Atlantic City.
Unlike in previous years, the union is looking for more immediate cost of living increases instead of better health insurance and long-term benefits. Inflation and the deleterious effects of soaring gas prices and food costs have caused casino workers to work harder for the same paycheck that is not stretching nearly as far these days.
Teresa Lopez, who works at Caesars, said, "We clean more check-outs each shift with less housekeepers. I'm working six days a week with mandatory overtime.
"Enough is enough," she said. "We deserve better. The casinos are making their money; now it's our turn."
Difference of Opinion
While the casinos are showing an enormous rebound from the COVID-plagued years of 2020 and much of 2021, management argues that the $2.5 billion they won last year from in-person bettors is still below the pre-pandemic numbers of 2019.
But the workers counter that the casinos are now making oodles of money from online gambling that has been legalized since August of 2018. Yet, the suits at the nine casinos contend that only 30 percent of that money goes to the house with the remaining 70 percent earmarked for third-party providers as well as state and municipal taxes.
Quarter 1 of 2022 was a bright picture for the Atlantic City casino operators and the Borgata continues to dominate over the rest. The Q1 earnings report showed the following profits: Borgata (+$45.8 million), Hard Rock (+$26.7 million), Tropicana (+$19.8 million), Ocean (+$18.5 million), Harrah's (+$15.9 million), Caesars (+$10.6 million), Golden Nugget (+$5.6 million), Resorts (+$536,000), and Bally's (-$6.8 million).
And while Bally's was the only property to show a loss, it should be noted they are in the midst of an enormous renovation with money being diverted to that massive project. But the collective properties are prospering but whether the sides can come together and keep this groundswell of vibrant economic activity alive will likely be revealed over the next few months.
Jane Bokunewicz, director of Stockton University's Lloyd D. Levenson Institute of Gaming, Hospitality, and Tourism, said the next two quarters are pivotal for the Atlantic City gaming industry.
"How well operators can keep up with this demand, given the labor supply, rising wages, and product costs, will determine if recent gross operating profit performance will persist," Bokunewicz said.