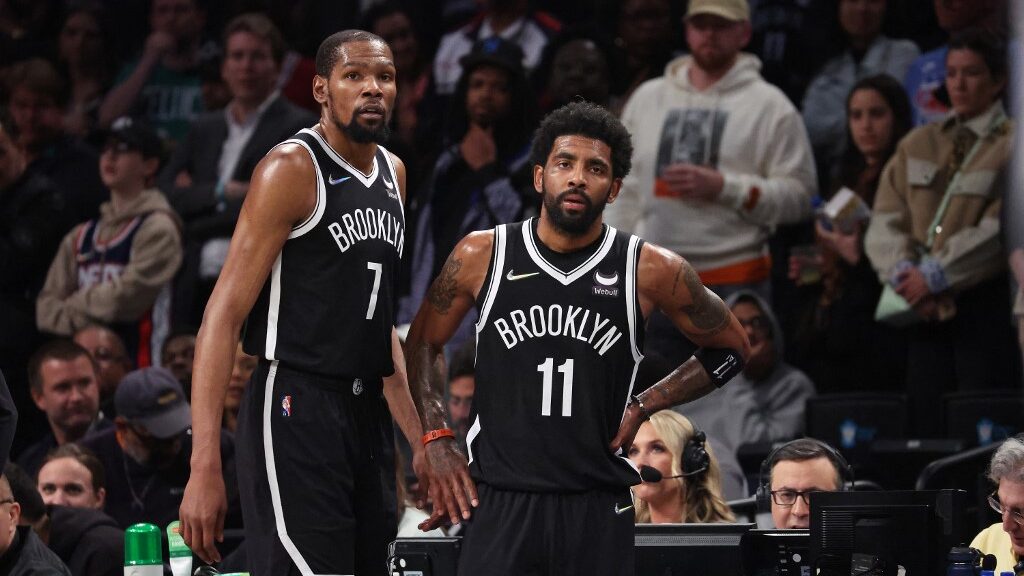 If you've been following along with the NBA Free Agency, you would know how crazy the offseason has already been.
It's not just the big moves that will make a big impact. Smaller players, signed on smaller deals could help make a huge difference on contending teams.
Most of the time, people forget that. They'll overlook small signings for their NBA picks and then be in shock once the games begin and that said player is having a very solid year off the bench, for example.
Anyway, here are the top free agency moves in the NBA so far. We'll also look at how they affect the futures market before the season begins.
Top NBA Free Agency Moves
John Wall to the Los Angeles Clippers
John Wall signed a two-year deal with the Los Angeles Clippers after only playing 113 games in his last four seasons. We know what he's capable of and now he finally gets to prove it on a stage with Kawhi Leonard and Paul George.
Wall likely won't be "the guy" like he was coming out of Kentucky. But he's got a high basketball IQ and will fit well with Leonard and George, who are looking to bring a title to Los Angeles for the Clippers.
Los Angeles basically gets a fresh start this year. George was out for most of last season while Leonard was out for the entire season last year.
The Perfect Veteran for Los Angeles
With Leonard healthy for next season and George ready to go, the addition of Wall gives the Clippers three legitimate all-star caliber players. The main thing here is if Wall is in good shape. He has the entire off-season to prepare and should be fine. But even when he played in 2020-2021, Wall still nailed nearly 39% of three-point attempts on 125 spot-up threes.
Don't expect Wall to play 35 minutes a night, but you can expect him to make a real impact. Maybe if he's in shape and starts to play like his old self, those minutes will come.
But for now, he's the perfect veteran to add to a Clippers team that was in need of a guard. He's going to help the Clippers' chances at making the playoffs and going deeper in the postseason.
Don't overlook this signing. Wall will be much more motivated sitting on the Clippers' bench compared to sitting with the Houston Rockets, for example. This was a massive get for the Clippers at a cheap price.
---
Other Additions That Made Sense
Bruce Brown to the Nuggets
The Denver Nuggets added Bruce Brown on a two-year deal. Brown originally played for the Nets but was paid nicely by the Nuggets during the off-season. The Nuggets, like the Clippers, had a couple of star players sitting out due to injury last season.
Nikola Jokic won the MVP but ultimately did it without Michael Porter Jr. and Jamaal Murray. Now Jokic will have both of those two back next season along with Bruce Brown, who can defend at a very high rate.
But it's not just the defense that he brings to the table. He shot over 40% from deep last season and although he didn't shoot those shots at a high volume, the percentage is still very good for a guy who is a career 30% three-point shooter.
He's improving on all levels and fits well with the Nuggets. His addition could be beneficial to the Nuggets, who are +1600 to win it all next season.
Kevon Looney Stays with the Warriors
The Warriors won a title last year. It wasn't because of Kevon Looney, but he helped the Warriors with their identity.
He took $25.5 million in three seasons to be with the Warriors, which is so much lower than what Mitchell Robinson, JaVale McGee, and Mo Bamba got. So that's a steal for the Warriors. They kept a system guy who fits in well with the roster.
Genius stuff. The Warriors are currently tied with the Clippers at +600 to win the Championship. Looney coming back helped the Warriors stick around at the top, whether you believe me or not.
T.J. Warren to the Nets
Lastly, here's another underrated signing. T.J. Warren went to the Nets for one year and $1.8 million. He's been dealing with a foot injury the last two seasons. But in the NBA bubble, he averaged nearly 20 points per game and hit over 40% from deep.
Who knows if he can maintain that ever again. But what if Kyrie Irving and Kevin Durant actually stay put in Brooklyn. Then, they'll come off the court for a break and Warren comes in? The Nets would have a terrific depth piece in Warren who can run the show effectively when healthy.
I loved this move and think that the Nets at +1500 has a ton of value. At this point, it seems unlikely Durant and Irving are traded. Now you add Warren and the Nets have so much scoring ability.
There's value on the Nets right now. I'm just saying!