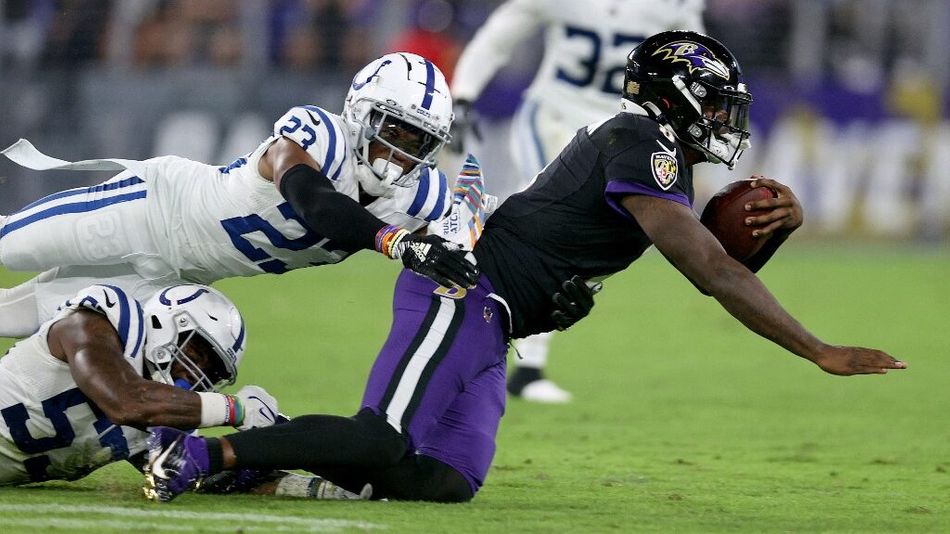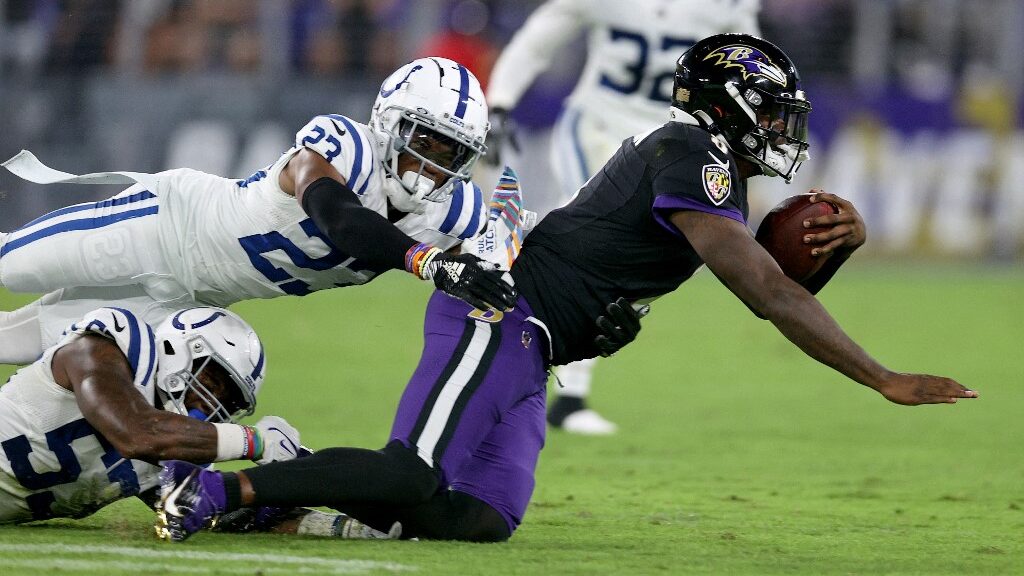 Week 3 features one of the least exciting slates of the season when it comes down to marquee matchups as you can tell from some of the lopsided spreads. However, there will be some interesting storylines to keep an eye out for, especially after last week.
Thursday Night Football
The action begins on Thursday, September 21, with the New York Giants at San Francisco. The Giants had a brutal start to the season against the Cowboys and now this will be the second game, in a row, they have to play out on the West Coast after pulling a historic comeback against the Cardinals in Week 2.
Sunday Slate
On Sunday, we walk down memory lane as the Indianapolis Colts visit the Baltimore Ravens. For the newer generations, the Colts played in Baltimore once upon a time. Then, on March 29, 1984, the franchise relocated to Indianapolis. There is a great 30 for 30 you can watch. Needless to say, it gets loud when the Colts visit their old city.
Another intriguing matchup will take place during the 1 PM slate when Russell Wilson and the Broncos visit the Miami Dolphins and with Denver in an 0-2 hole, this could very well be an 0-3 situation for new head coach, Sean Payton.
MNF
Lastly, the second of the three MNF doubleheaders features the Eagles visiting the Buccaneers (7:15 PM ET) and the Bengals hosting the Rams (8:15 PM ET)
NFL Week 3 Odds
Check out the full slate of games below with the latest NFL Week 3 odds.
---
N.Y. Giants vs. San Francisco 49ers
Thursday, September 21, 2023 – 08:15 PM EDT at Levi's Stadium
---
Indianapolis Colts vs. Baltimore Ravens
Sunday, September 24, 2023 – 01:00 PM EDT at M&T Bank Stadium
---
Denver Broncos vs. Miami Dolphins
Sunday, September 24, 2023 – 01:00 PM EDT at Hard Rock Stadium
---
New England Patriots vs. New York Jets
Sunday, September 24, 2023 – 01:00 PM EDT at MetLife Stadium
---
Houston Texans vs. Jacksonville Jaguars
Sunday, September 24, 2023 – 01:00 PM EDT at EverBank Stadium
---
Tennessee Titans vs. Cleveland Browns
Sunday, September 24, 2023 – 01:00 PM EDT at Cleveland Browns Stadium
---
Atlanta Falcons vs. Detroit Lions
Sunday, September 24, 2023 – 01:00 PM EDT at Ford Field
---
New Orleans Saints vs. Green Bay Packers
Sunday, September 24, 2023 – 01:00 PM EDT at Lambeau Field
---
Buffalo Bills vs. Washington Commanders
Sunday, September 24, 2023 – 01:00 PM EDT at FedExField
---
Los Angeles Chargers vs. Minnesota Vikings
Sunday, September 24, 2023 – 01:00 PM EDT at U.S. Bank Stadium
---
Carolina Panthers vs. Seattle Seahawks
Sunday, September 24, 2023 – 04:05 PM EDT at Lumen Field
---
Chicago Bears vs. Kansas City Chiefs
Sunday, September 24, 2023 – 04:25 PM EDT at GEHA Field at Arrowhead Stadium
---
Dallas Cowboys vs. Arizona Cardinals
Sunday, September 24, 2023 – 04:25 PM EDT at State Farm Stadium
---
Pittsburgh Steelers vs. Las Vegas Raiders
Sunday, September 24, 2023 – 08:20 PM EDT at Allegiant Stadium
---
Philadelphia Eagles vs. Tampa Bay Buccaneers
Monday, September 25, 2023 – 07:15 PM EDT at Raymond James Stadium
---
Los Angeles Rams vs. Cincinnati Bengals
Monday, September 25, 2023 – 08:15 PM EDT at Paycor Stadium
---
Weekly NFL Odds Previews