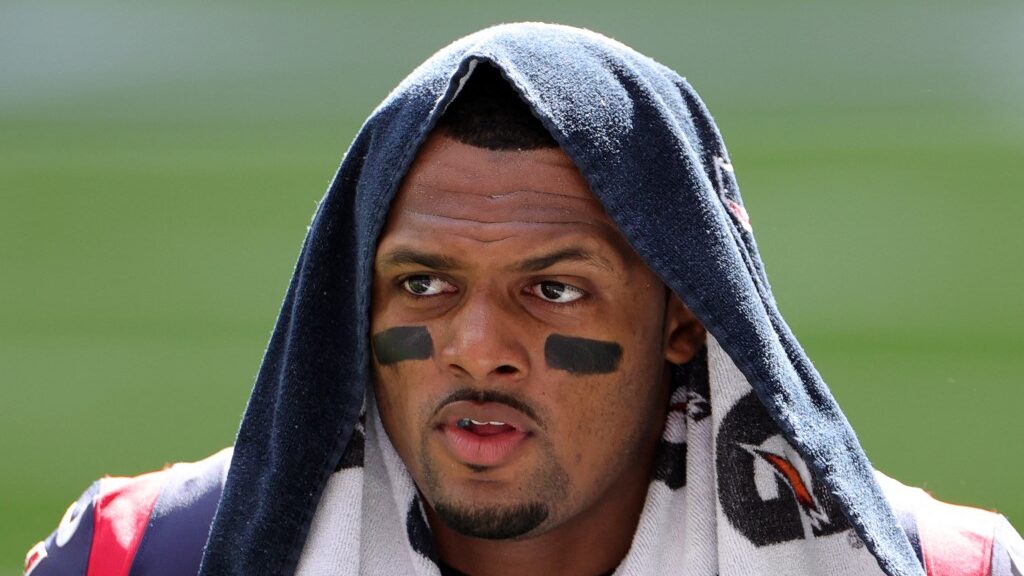 The Cleveland Browns looked past all of the legal issues with Deshaun Watson and traded for the star quarterback with the Houston Texans.
In Watson's last full season, he threw 4,823 yards, as the starter for the Texans, to lead all of the NFL in that category. He threw for 33 touchdowns, just 7 interceptions, and had a QBR of 63.7.
Is a Comeback Story Possible?
It's hard to know how Watson will perform this year after not playing in a single game all of last year. It's also hard to know if the Browns' woes were due to Baker Mayfield of the Browns' system.
Those questions will be answered eventually. But for now, it does seem like the Browns are in better shape to win football games with Watson under center.
Join Now: $1,000 BMR 12-Week All Sports Challenge
I've seen plenty of people bet on Deshaun Watson to win the "Comeback Player of the Year" award. Could you imagine the backlash that the NFL would get if Watson won this award?
If you're looking to bet on Watson's success, bet on the team's success. Not on Watson himself. There will be plenty of people and voters who will not give Watson any love due to his off-the-field antics. Whether it's fair or not fair, is not up for debate. It's just reality.
Browns Looking Good, Watson Not So Much
Currently, the Browns are now favorites to win the AFC North, sitting at around +190 depending on what top-rated sportsbook you're shopping at. That division is going to be stacked with talent and it's going to be a division that could be up for grabs for any team.
We're still waiting on the NFL Draft but the Cincinnati Bengals are currently projected to finish third in the division despite making it to the Super Bowl last season. That's how tight this division is.
Currently, most sites aren't listing the Cleveland Browns' win totals or "to make the playoffs" lines. Watson is still in legal trouble and things still need to be sorted out. However, eventually, those lines will be available and you can then finally hit those lines.
Read More: Early Value on 2022 NFL Draft Props Market
Voters don't have a say whether or not a team wins a division or makes the playoffs. They do have a say on Watson's personal achievements in the league and the NFL just won't allow any of that to take place due to the backlash the media would give them.
Therefore, if you're looking to place some bets on Watson's success, bet the Browns to win games, earn playoff spots, and whatever else.
Don't go betting on Watson to win any awards because we all know that he doesn't deserve any awards for what he did off the field. No matter how great his stats might look, it won't matter. He's not winning any single personal achievement.
If there's a bet to grab on Watson to not win an award, I'd grab that, but I don't think we'll be seeing that market anywhere, ever. The Browns are going to be a solid football team with Watson at quarterback. So roll with that.