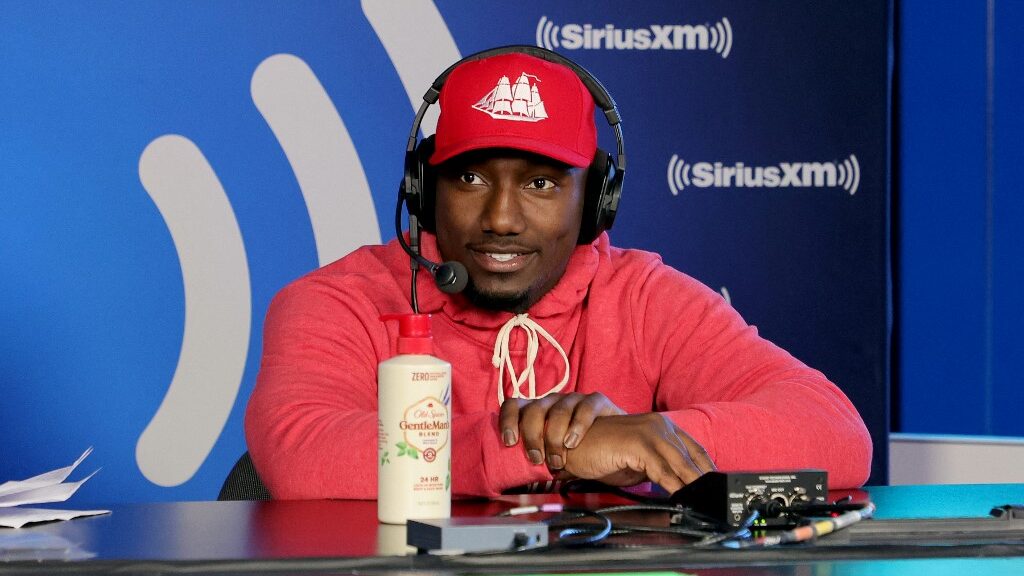 The 2022 NFL Draft has concluded and wide receiver Deebo Samuel is still in San Francisco, but that doesn't mean he's going to stay. Samuel is determined to find a new home, according to ESPN's Jeremy Fowler who gave an update on Sunday, May 1.
"I guess Odell Beckham Jr. is out here breaking news, saying Deebo Samuel is going to the Patriots, I guess that was a joke, Fowler said on SportsCenter. I never got the sense the Patriots were involved, that his price tag would be too rich.
"But right now, the teams who were involved or that inquired about Samuel addressed their needs at receiver in the draft. So this could be a long process. I'm told Deebo still is dug in, still wants to be traded, but knows this could drag out for a while."
Will The Niners Figure Out Life Without Deebo?
Offers have already been made but nothing has been a good enough return for the 2021 All-Pro wideout, just yet. "Nothing was remotely close to what we thought was fair to us or the 49ers," Niners head coach Kyle Shanahan said during draft week.
Like it or not, the 49ers are going to have to figure out how to live without their hybrid running back if he is so insistent on getting out. But they may have already started that process by ignoring their offensive line and secondary needs during the NFL Draft.
With their No. 93 pick in the third round, the Niners turned to LSU running back Tyrion Davis-Price. Drafting a running back in the third round is definitely odd and they either did it to make Samuel happier so he can focus on his wide receiver duties or know that they will need to move on and Davis-Price is the future of the Niners' offense.
During his 2021 season, Davis-Price logged:
1,003 rushing yards
4.8 YPC Average (Yards Per Carry)
6 touchdowns
The Niners continue to ignore their needs and next drafted a wide receiver with their 105th pick in SMU product Danny Gray. San Francisco has not utilized a speedy receiver on its roster since Marquis Goodwin back in 2017. But Gray, who ran a 4.33-second 40-yard dash at the NFL Scouting Combine, could change that.
Gray enters the league fresh off a season where he had:
49 receptions
802 yards
9 touchdowns
16.4 YPC Average (Yards Per Catch)
While Gray is no Deebo Samuel, he still brings the physical toughness to the Bay Area with the ability to run through to defenders and rack up those yards after the catch.
Why Did Samuel Request a Trade?
Samuel was getting tired of his excessive usage in the backfield, according to NFL Network's Ian Rapoport. Samuel initially requested a trade last month, per ESPN's Jeff Darlington. This, following the best season of his career yet (which also earned him a first-team All-Pro recognition). Samuel logged a total of:
1,405 receiving yards
365 rushing yards
14 total touchdowns from scrimmage
His versatility made him stand out amongst all offensive players in the league. While Deebo wants out, the 49ers are hell-bent on keeping him around.
"You just don't let guys like that walk," 49ers' GM John Lynch said, per Sports Illustrated's Albert Breer. "I can't envision a scenario where we would."
Even if Deebo doesn't want to play at both wideout and running back, it's certainly more beneficial for the 49ers to have him on their team than to not at all. Plus with the two rookies coming in, either one could be looking to be used both ways in Shanahan's offense in order to win a starting job.