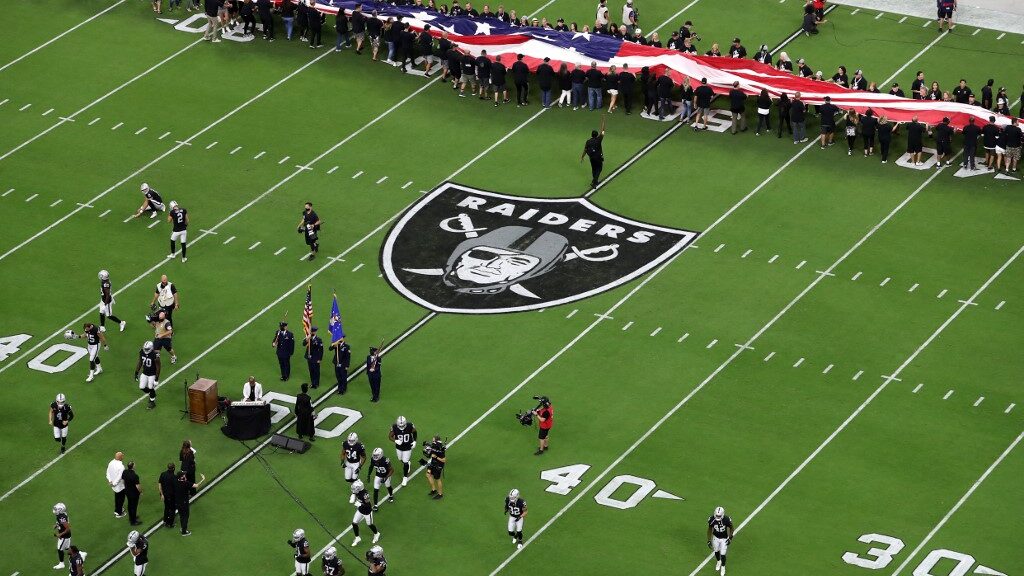 The Las Vegas Raiders have had plenty of bad press recently that transcends its bad-boy image. A stolen car, a trashed hotel room, or maybe even a barroom brawl would only enhance the Raiders' storied legacy as the rough and rowdies of the NFL.
One After the Other
But in 2021, the margin for coloring outside the lines has become razor-thin and former head coach Jon Gruden's recently discovered emails from years ago, using disparaging language was enough to get his ticket punched right out of town.
And then we had the spectacularly stupid and tragic events of November 1st, 2021 when Raiders' first-round draft pick, Henry Ruggs, was traveling 156 miles per hour and ultimately struck a car, resulting in a fiery inferno and killing a 23-year-old woman and her dog.
READ MORE: Vegas Palms Casino Relaunching Under New Ownership
To make matters even worse, another selection from April's NFL Draft, fifth-rounder Nate Hobbs, was found snoozing in his car earlier this month at four o'clock in the morning on the exit ramp of the Cromwell Hotel parking garage.
According to the Las Vegas Metropolitan Police Department, Hobbs was given a sobriety test and then taken into custody.
Interim head coach, Rich Bisaccia, said, "We're just trying to collect as much information as we possibly can on what exactly happened and what the situation is, and where he's at with that."
Front Office Purge
But if that wasn't enough, there was a purge in the front office before the season began as Raiders' previous team president, Marc Badain, unexpectedly resigned last July, a month after controller Araxie Grant and CFO Ed Villanueva departed due to "significant financial irregularities that allegedly stretched back more than a decade."
However, Badain had his own spin on his exit from the team, when he issued a statement that said in part, "The successful construction and operation of Allegiant Stadium has been unequivocally the most challenging part of my 30 years with the organization.
"Seeing it through to the end has been rewarding beyond measure. Together the Raiders and Las Vegas accomplished what seemed impossible. Now that the project is complete it is time for me to focus on my family and look ahead to new pursuits."
Despite all of this, the Raiders are still vying for a playoff spot while team owner Mark Davis continues his search for a new team president.
Vegas Man
And the man whose name is being bandied about is not a football guy, per se, but rather Wynn Resorts CEO, Matt Maddox, who as recently as October 2020 appeared as though he was perfectly content when he penned an op-ed piece that stated, "I have been deeply entrenched in the economy and culture of Las Vegas for almost two decades. This is not only a place I love and call home, this is a place that I understand."
READ MORE: Wynn Resorts Files Expansion in Boston
But if staying put in Sin City is his primary aim then he could do that quite nicely in an executive office high atop Allegiant Stadium. Maddox is attractive for several reasons but cleaning up after messes is something he did with aplomb after Steve Wynn resigned his post at the eponymous corporate entity, amidst sexual assault allegations.
And it might not be coincidental that since Maddox wrote that op-ed, he has abruptly given his notice at Wynn Resorts where he will step down effective January 31st.
Bookmakers Review will be monitoring this, and all other reports, in the sports betting and casino industries.