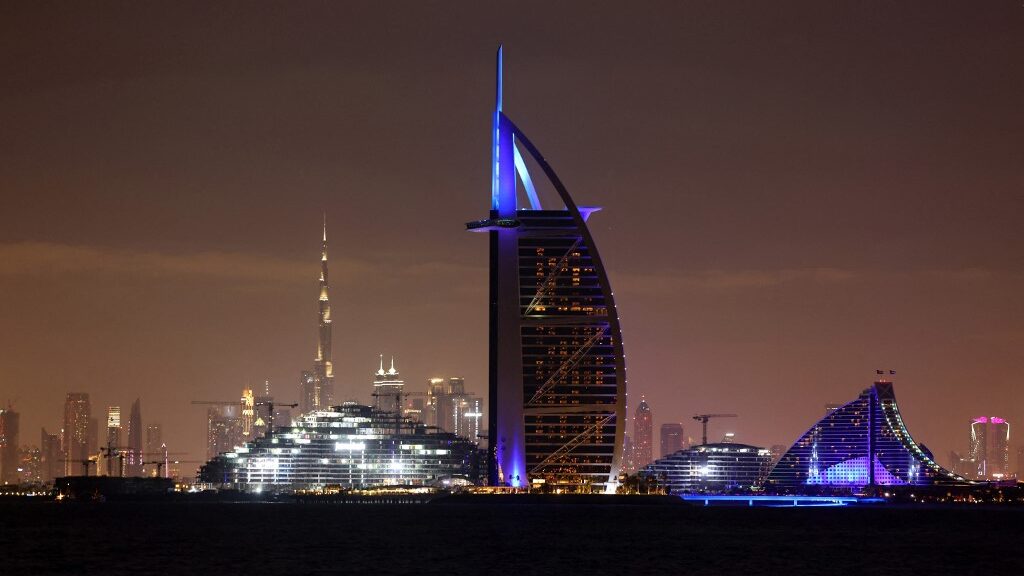 The United Arab Emirates is poised to enter the realm of casino gambling and should this come to pass it could be one of the top three gambling meccas in the world, along with Las Vegas and Macau.
Casino Titans on Alert
There is no doubt the United Arab Emirates (UAE) would be a jet-setters' delight if they incorporated casino gambling into the luxurious environs of sheiks, sultans, and endless drips of gold and coin. And because of that, the most iconic names in the gambling business are lining up to mark their spots in what should be a fertile desert landscape.
Ras al-Khaimah (RAK), one of the seven emirates of the United Arab Emirates, made everyone sit up and take notice when it announced it would consider allowing gambling in the strict Islamic kingdom that has long forbidden alcohol and gambling. But RAK has proven to be more liberal than its six UAE neighbors, therefore, it is not completely surprising that they have pivoted towards the glitz and glamour of a Las Vegas-style resort and casino.
BMR Community: Free Betting Contests
All but one of the emirates, Sharjah, prohibits alcohol so the UAE has recently trended towards Western values by shortening its list of taboos. And while Ras al-Khaimah may be the first to allow casino gambling, the main prize would be Dubai, the most cosmopolitan and glamourous emirate in the kingdom. This is where the action will eventually be and the casino operators are wagging their collective tongues and salivating to get a piece of it.
Caesars Palace at Blue Waters Dubai is the only property in the Caesars' portfolio without a casino attached. Forward-thinking by Caesars executives back in 2018 would make it a logical choice to become the first casino in the tourist-rich city of Dubai should casino gambling be allowed.
"That acceptance now that there is going to be the potential of gaming in the UAE, in whatever form it's going to be, allows people like Caesar's and MGM as well to look at that closely," Anthony Costa, regional president at Caesars Palace, told Reuters. "I think it's wonderful. Like anybody, if a license is able to be bid for, any global gaming company is going to want to be actively involved in the conversation."
Wynn Stakes Claim on Al-Marjan Island
In January, the Las Vegas-based gaming goliath, Wynn, struck a deal with RAK to build a property on the man-made island of Al-Marjan. The partnership is officially between Wynn, Marjan, and RAK Hospitality Holding which will build a multi-purpose entertainment and gaming resort that is shooting for a 2026 opening.
"Al Marjan Island is a pristine setting and an ideal greenfield location for us to create the one-of-a-kind guest experiences for which Wynn Resorts is renowned," said Craig Billings, CEO of Wynn Resorts. "The region offers tremendous potential for the hospitality and tourism industry, and we are excited about the prospect of developing an integrated resort in Ras Al Khaimah."
BMR Community: BMR Sports Betting Forum
"The integrated development, featuring a world-class hotel, entertainment, and gaming amenities, will add to the Emirate's destination strategy to attract tourists from across the world," said Eng. Abdulla Al Abdooli, CEO of Marjan.
"We are partnering with Wynn Resorts, one of the world's most renowned integrated resort companies, which has a strong track record of developing luxury destinations with exceptional accommodation, dining, entertainment concepts, and gaming facilities," he added.
According to a press release, the planned destination will feature a 1,000+ room luxury hotel, world-class shopping at an upscale mall, an avant-garde convention facility, an exclusive spa, more than ten restaurants, and lounges, a diverse range of entertainment options, a gaming area, and other luxurious amenities.