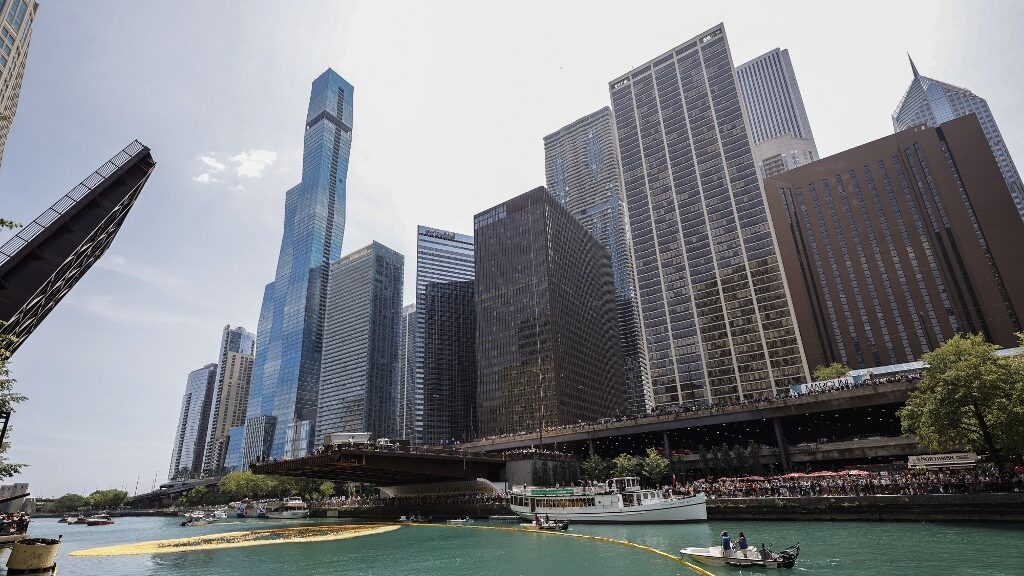 The Illinois General Assembly approved sports betting in 2019 but Chicago legislated an ordinance prohibiting it in the Windy City. However, that piece of legislation will be amended in the very near future but whether bettors will be able to place their wagers inside Wrigley Stadium and a number of other sports venues located within the city is still up for debate.
It seems all are in favor of allowing it except a billionaire named Neil Bluhm. You see Bluhm is in the casino business and already has one located in Des Plaines which is about a half-hour ride from Chicago. He is also part of two of the five groups vying to build a casino in the city itself. He contends that sports betting in and around the city will preclude bettors from taking a stroll inside one of his casinos and placing their wagers there.
However, Chicago mayor, Lori Lightfoot, begs to differ, "There's been some dire warnings that have been issued by some who … already use sportsbooks at their own casinos and who are trying to kill sportsbooks here in Chicago. They have not put forth any convincing evidence that … somehow, it's gonna cannibalize a casino here in Chicago. … We've seen zero indication that that's the case.
"We've heard … a lot of talk by people who would profit by not allowing the sports teams to have a sportsbook of their own. But talk is talk. Facts and data — that's what I'm about."
Once sports betting gets the green light, the legislation currently pending outlines sports betting at Wrigley Field, Soldier Field, Guaranteed Rate Field, the United Center, and Wintrust Arena or in a "permanent building or structure located within a five-block radius" of those venues…namely a casino.
Lightfoot concedes there will be some consequences to the sports betting activity generated in the casino but not enough to marginalize those efforts.
"Of course, there will be some impact [on a Chicago casino]. There's never been any suggestion that it won't impact it. The reality is, you can't watch a sporting event now without seeing an ad for FanDuel … or DraftKings. … Sportsbook is in our DNA and blood system now in the city of Chicago and really across the country where it's legal," Lightfoot said.
The casino tycoon insists that the presence of online sports betting throughout the city will have a deleterious effect on not only a proposed casino's take but the ancillary benefits derived from those same sports bettors spending money at restaurants, shops, or entertainment venues located within the casino.
"The person who gambles on sports is very likely a gambler who also bets on tables and slot machines. It's 20% of our business. … This isn't some hypothetical discussion," Bluhm said.
"The bottom line is that less people will come to the Chicago casino when they can bet on sports at the stadiums, particularly at these really good, close locations [at Wrigley Field and the United Center]. That means that less sports bettors will walk around the casino and play slots and table games and less people go to the restaurants at the casino if they can also be betting sports at the same time at the stadium.
"For almost 20 years, the city has tried to get a casino. Now, when you finally can have one, why would you create several competitors when the city gets no revenue from sports betting?" Bluhm said.
"What is more important — that the city have a great casino or the sports teams have a retail sports betting book? … This is not good for the city. It's gonna cost them a lot of money."