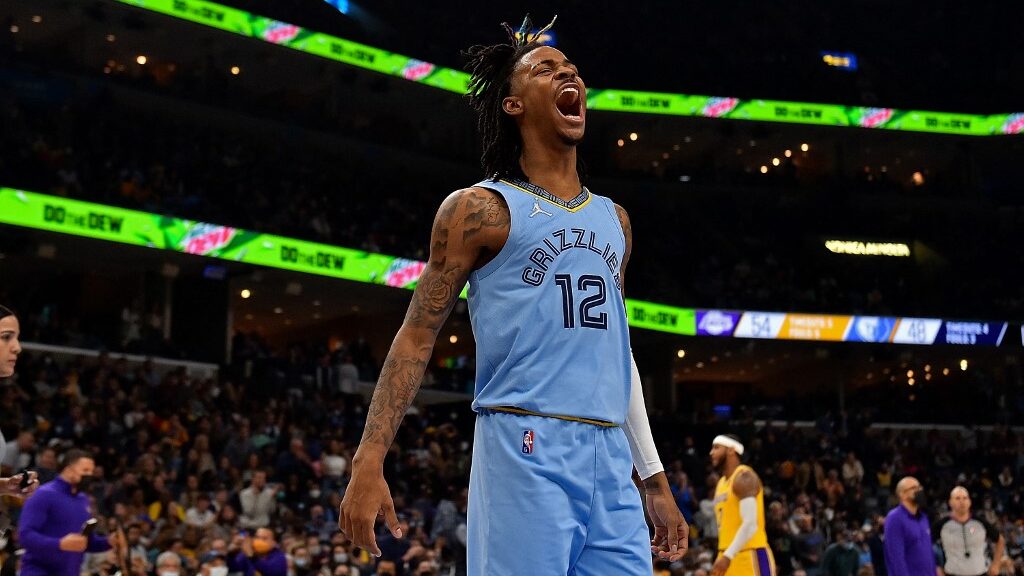 What a night in sports Tuesday and we have wall-to-wall coverage. Along with the day's top trends, free picks, and different betting info in baseball tonight.
About Last Night…
It seems like it has been a while since we have seen an NBA series of unbelievable runs by both participants like Minnesota and Memphis. The Grizzlies overcame a 13-point deficit to stun the Timberwolves. Ja Morant started the comeback and scored his team's last 13 points, including the game-winner.
For Miami bettors who had -6.5 for them to put away Atlanta, it was a gut punch to learn just hours before Jimmy Butler was not going to play with a sore knee. The Heat had that price and the adjusted number of -4.5 covered going into the fourth quarter, but the defense without Butler did not hold up late and Miami won by just three.
The Phoenix Suns got a clutch effort from Mikal Bridges, who scored 24 of his game-high 31 points in the second half, as his team won and beat the spread against New Orleans.
In case you didn't see it, if you had the Tigers or Twins for MLB bets last night, your emotions were going up and down literally in seconds.
Trendy Talk
NBA
Milwaukee is 12-2 OVER off two consecutive wins by 10 points or more against a division rival. Do our experts think they can keep it up?
Denver is 9-1 OVER in the first round of the playoffs in the last two seasons.
Phoenix is 15-4 ATS when the line is +3 to -3 this season. (Thursday)
Utah is 0-10 ATS after trailing in their previous game by 15 or more points at the half. (Thursday)
Toronto is 1-10 ATS in home games off a double-digit win as an underdog of six points or more. (Thursday)
NHL
Chicago is 4-20 after a win by two goals or more the last two seasons.
NOTE: Odds will be slow the last couple of days of the regular season because oddsmakers need information on who is playing or sitting.
MLB
San Francisco is 46-12 after a three-game span where the bullpen threw 13 total innings or more the last two seasons.
Seattle is 55-38 (+38.4 Units) when playing against a team with a winning record since last year. Take a look at our preview.
Arizona is 10-0 OVER after three or more consecutive Unders.
Minnesota is 10-0 OVER vs. a team with a good bullpen whose ERA is 3.00 or better.
Jordan Montgomery of the Yankees is 17-2 UNDER if New York is off a win.
Must-Watch TV
NBA 
Just two games on the Hump Day docket with Milwaukee and Golden State solid favorites to wrap up their series Wednesday. See what our experts are thinking. Thursday should be a great night with three Game 6's
NHL 
We will have a couple of free plays for Wednesday and Thursday, you can review them right here.
MLB 
Seattle and Tampa Bay continue their fascinating series Wednesday, as do the Red Sox and Blue Jays. Check those out along with parlay picks and player props bets for today and Thursday.
NFL Draft
We know you have been following the Draft info everywhere, see what our guys are thinking and betting.
The Buzz 
If you had the L.A. Dodgers last night on the ML or RL, you were feeling good after they tallied three runs in the first inning. However, the Dodgers never scored again, mostly because they hit into FIVE double plays (the major league record in seven for nine innings) and lost to Arizona for just the 5th time in 31 games.
Wasn't it just last week everyone was ragging about the New York Yankees? The Yanks have won four straight and six of seven and are just a half-game out of the AL East lead. New York is also second in the AL in run differential. Speaking of baseball in the cement jungle, the Mets have the best record in the Majors at 14-5 and are the second-best bet at +7.7 units.
Even without Jacob deGrom, the Metropolitans are getting excellent pitching and the bullpen is improving.
Atlanta is hovering around a -200 ML over the Cubs for tonight. However, we noticed that 85 percent of bets placed are on the Braves, yet, just a smidge of 50% favor Atlanta for money. Are wise guys concerned about Braves starter Charlie Morton's 6.32 ERA and 1.53 WHIP thus far and he has a 4-6 record all-time (5.27 ERA) against the Cubs?
Out The Door 
A few other notes from the NBA Playoffs; the Hawks' Trae Young had 30  turnovers and just 22 baskets in the series against Miami. Sounds like he has work to do. The Grizzlies are the first team to win more than one game in a series when trailing by 10 or more points in the fourth quarter. And we still have Game 6 and possibly a Game 7.
Most playoff spots are settled in the NHL with a couple of exceptions. We still need to know who will finish 2nd and 3rd in the Central Division between St. Louis and Minnesota, because home ice in the opening round is up for grabs. Also, Nashville and Dallas are tied for the Wild Cards in the Western Conference and the loser will be playing in Colorado next week.
Found this tidbit. Toronto's Kevin Gausman, who was considered washed up before developing a downward moving changeup, has 31 strikeouts and no walks this season. That's the most K's without a free pass in the modern era of baseball dating back to 1900!
Curious about what comes of the Mets Chris Bassitt saying the reason for so many hit batters is, "…the baseballs are bad and everyone knows it and they (those that run MLB) won't do anything about it." New York batters have been plunked the most, but is it the balls or disdain for how Mets players are chirping? Stay tuned.
Let's get some winners, see you back here Friday.