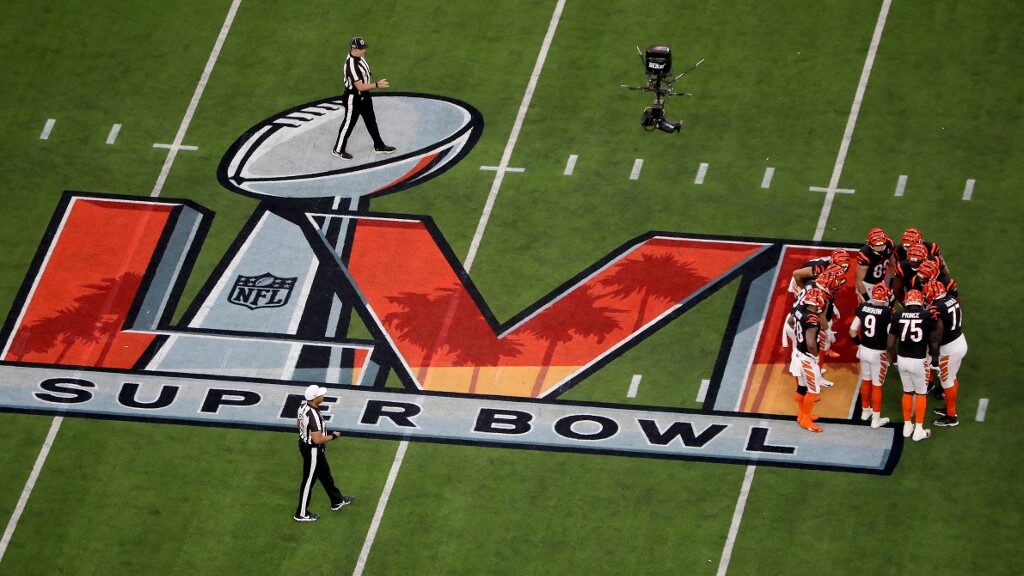 Super Bowl 56 has come and gone but it was the first one in which Connecticut casinos were taking action on the big game. Foxwoods and Mohegan Sun have their retail sportsbooks up and running while online mobile platforms are also available for those within the boundaries of the Nutmeg State.
Super Success?
The Super Bowl numbers have yet to be fully released but we do know there was plenty of betting going on in Connecticut on Super Sunday and Andrew Walter, the director of legal and business affairs for Connecticut Lottery Corporation's sports betting division, said as much.
"At retail, [Bobby V's Restaurant and Sports Bar in Windsor Locks and Bobby V's in Stamford] had a successful weekend, taking in at least $100,000 each, on both Saturday and Sunday. The Super Bowl was successful from a financial standpoint, as well, achieving a low double-digits hold in both channels," said Walter.
Kevin Hennessy, director of publicity of FanDuel, the sports betting partner of Mohegan Sun, said, "New FanDuel Sportsbook customers also had a great night with the Rams comeback —$38 million was paid out to new customers as part of FanDuel Sportsbook's 56-1 offer.
"Overall, even though the Rams won the game, they did not cover the 4.5-point spread, giving some solace to Bengals' bettors who won more than $17 million on the spread market in pre-match betting."
Although it is clear Super Bowl betting was hot and heavy, not only in Connecticut but all over the United States, what hasn't been divulged is how the operators did on Super Sunday. Getting plenty of action and making a profit are two distinctly different things but the soil appears fertile for sports betting throughout the United States, including Connecticut.
Sports Betting Climbing in CT
There is no dearth of sports betting action in Connecticut as evidenced by the third consecutive revenue record being set in January. Despite a 4.3 percent drop in overall wagering, operators experienced a 10.7 increase in revenue over December's figures.
Based on what the Connecticut Lottery's Andrew Walter said before the Super Bowl, it is unlikely that the Bengals losing the game but covering the four-point impost worked out in favor of any of the state's online and retail operators.
"I've learned from our partner that historically really Saturday and especially Sunday in those few hours before kickoff, that's when the overwhelming majority of the bets are going to come in," Walter said. "At this point, it's premature and I wouldn't even know who to say that we would want to win from a sportsbook perspective."
But one game does not make an industry and even if the Super Bowl proved to be a financial bust for the state and its sports betting partners, the fact that it attracted so many bettors is a good sign for things to come.
"Even if we do lose money on this one, single football game," Walter said, "I think there's this long game that we're playing which is, let's introduce people to this new product."