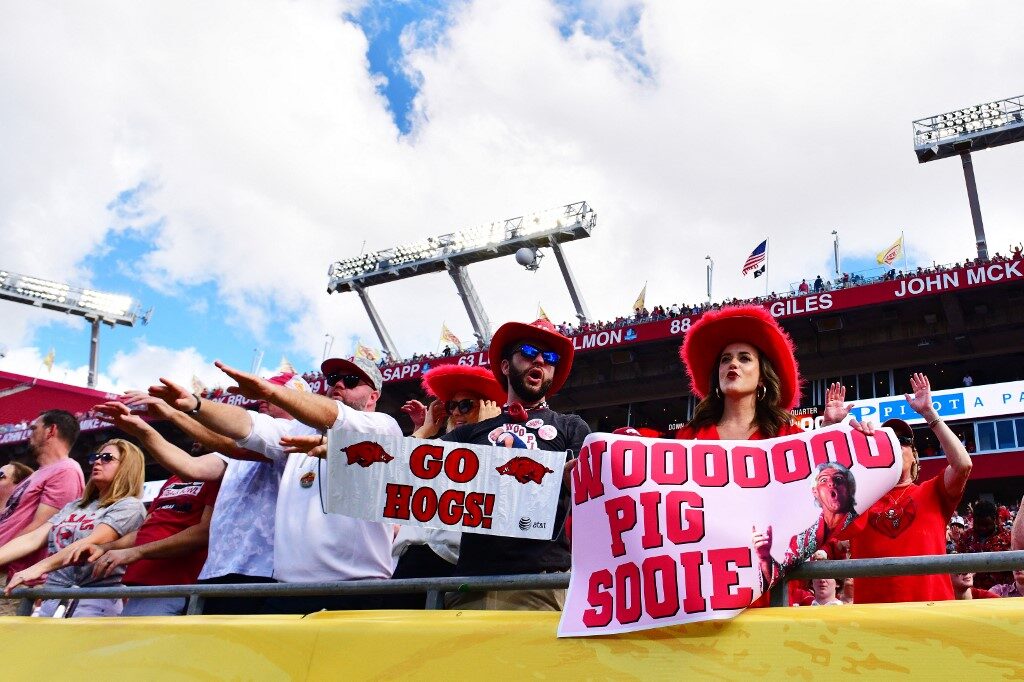 If you happen to be in the great state of Arkansas and have a hankering to place a sports wager, you currently have three options. You can either drive to the Saracen Casino in Pine Bluff, the Oaklawn Casino in Hot Springs or make your way to the Southland Casino in West Memphis. The choice is yours and from there you will park your car and walk to the sportsbook located inside the casino and place your bet.
We all lead busy lives and making a trip to a sportsbook is something we do in our leisure time. Maybe a Saturday afternoon, watching several games on enormous monitors, drinking a few beers, and feeding off of the electricity from all of the hootin' and hollerin' that makes a day at the sportsbook worth the trip.
But what we don't do is drive out of our way to the nearest retail sportsbook on an arbitrary workday to make a bet on a game that will be played that evening. Unless you're retired, on vacation, or sports betting is your chosen profession, no one has time for that.
Politicians Do It Again
As we have seen time and time again, the vast majority of our politicians don't really understand the mechanics of sports betting which is why we have these repeated two-step processes where the state legislature approves sports betting at casinos and racetracks but fails to grasp that mobile betting is where most of the tax revenue will be generated.
Ultimately, they become aware that sports betting actually does generate revenue, oftentimes more than they ever anticipated, and then become wide-eyed at the prospect of increasing this revenue stream. It takes a while, but they eventually catch on and decide that new rules must be quickly implemented to make sure everyone can make a bet whenever they wish.
Arkansas Ready to Wake Up
The most recent example of this is being played out in Arkansas. The Arkansas Racing Commission approved a new set of rules last week that will allow mobile sports betting throughout the state if it is approved by the Arkansas Legislative Council on January 28th.
Scott Hardin of the Arkansas Department of Finance and Administration said, "$33 million bet in 2020, moving to 60 million in 2021. More and more Arkansans want to participate in this [legal sports betting], and I think that's why you see the Commission approving this."
Carlton Saffa, Chief Marketing Officer of the Saracen Casino in Pine Bluff, said, "We just opened up the market to 3 million people who are no farther away from their back pocket if they want to place a wager."
The introduction of mobile sports betting is expected to triple the handle, as well as the revenue to the state of Arkansas. Furthermore, the tax rate increases from 13% on the first $150 million to 20% on all revenue exceeding that amount. If the measure is approved on the 28th of January it could be live for the Super Bowl which will take place at the home of the Rams and Chargers, SoFi Stadium in Inglewood, California, on February 13th.