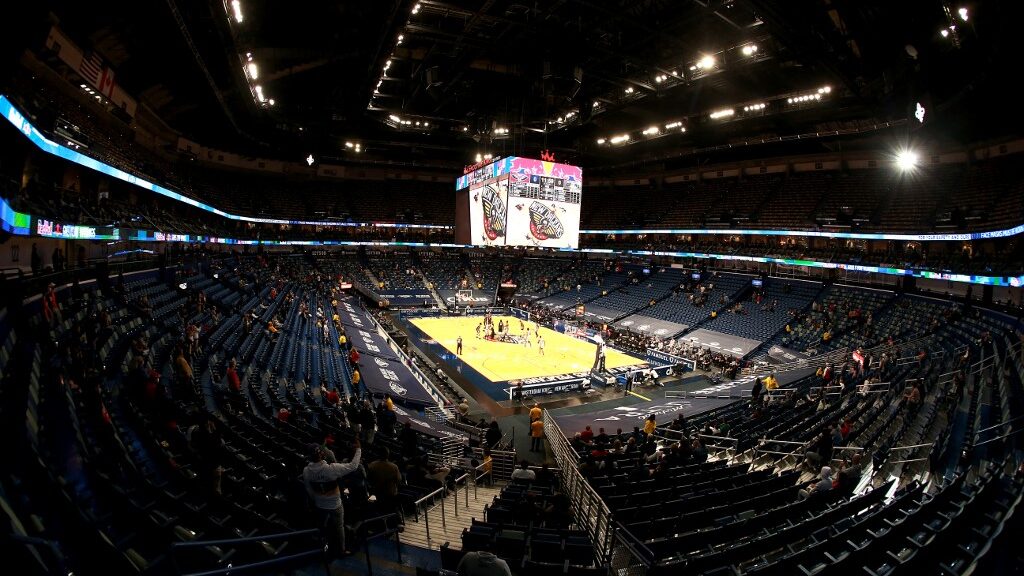 New Orleans is lusting for more than just another boozy barroom or jazz joint. As a matter of fact, the entire state of Louisiana has been pining for precisely the same thing – a place to make a bet…legally that is. And Pelican State sports fans who like to put their money where their collective mouths are could very well be getting their wish sooner than later.
Thirteen of the 20 land-based casinos, racetrack/casinos, and riverboat casinos have already applied for the coveted licenses while the other seven are expected to apply before the first of the year.
It should be noted sports betting technically began on October 6th, with former New Orleans Saints superstar, Joe Horn, placing the first legal sports bet in state history at the Paragon Casino Resort in Marksville, owned by the Tunica-Biloxi Tribe of Louisiana.
"To see that this is new opening up here, first-class obviously as everyone can see, I'm excited to be here," Horn said. "When they called me, I told them three months ago, 'When it happens, give me a call. I'll be there.'"
However, the rest of the state wants a convenient casino to make their wagers as well and it could come as soon as early November if the moon and stars align.
Initial projections for stateside gambling, excluding those parishes that have voted against it within their boundaries, were early 2022 but Louisiana Gaming Control Board Chairman Ronnie Johns stated, "It's going to be a lot sooner than that. We're very, very close. I'm not going to step out and give you a target date because I don't want there to be false expectations, but I will share with you that I feel like we're still way ahead of our original projections."
Johns also went on to say, "I understand the public wants this very badly, and we're working overtime. But we've got to dot our I's and cross our T's."
Mobile betting will follow shortly thereafter but unlike many states, where sports betting has been approved and already launched statewide, there will be areas of Louisiana where sports betting on mobile devices or PCs will be verboten. Voters in those parishes have spoken and said no to sports betting.
The vetting process for casinos and their vendors has been extensive which is one reason why sports betting has not already arrived. There were also the devastating effects of Hurricane Ida that demanded extensive resources diverted to rebuilding the most severely damaged communities. But the process is being fast-tracked and it won't be long before licensed sportsbooks will be hanging lines on all of the major sports and athletic events.
Caesars Sportsbook has already made deals with the Saints' Superdome, Louisiana State University, as well as the LSU Tigers for naming rights at their respective facilities.
But Caesars isn't the only heavy hitter entering the Pelican State's sports betting sweepstakes. DraftKings, FanDuel, BetMGM, WynnBET, FOX Bet, and Barstool Sportsbook are just a few major names that are getting in on the action.
The next time you visit Louisiana you will likely be able to make a wager…you can bet on it.