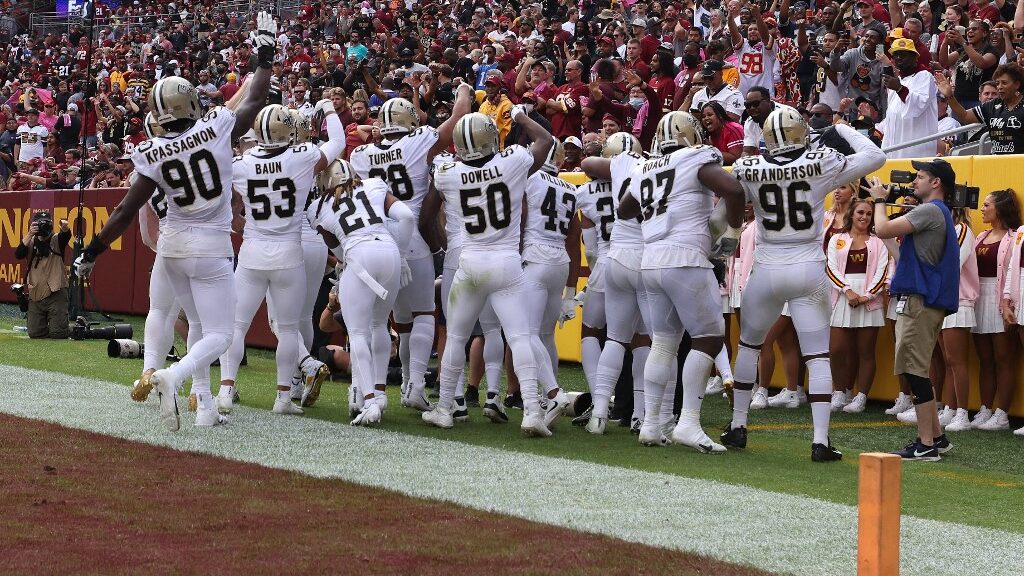 The state of Louisiana had been on a fast track toward sports betting legalization in 55 of 64 of the state's parishes. Since those parishes voted "Yes" on sports betting for their area on the 2020 US election ballot, regulations have been drawn, providers have been put in place and partnership agreements have blossomed between mobile providers and existing retail casinos in the state.
Hurricane Ida slowed everything down and delayed the official launch of sports betting in Louisiana but as of today, thirteen of the state's 20 casinos have applied for legal sports betting licenses with the other seven expected to have their licensing applications completed by the start of 2022.
Despite delays and the "baby steps" approach to legal sports betting in Louisiana, the platform is getting closer every day to officially take sports bets. While January 1 looks like the absolute latest for Louisiana sportsbooks to be up-and-running, with licensing procedures progressing, the first legal sports bets could be taken in the state prior to that date.
The Impending Market
The Louisiana market is widely viewed as one of the more exciting ones coming to fruition. Louisiana currently ranks as the 24th most populous state in the country with about 4.6 million residents. The state's sporting betting platform should benefit from the rabid fan culture among those citizens in the state as well as Louisiana's massive tourism sector. Gambling is expected to contribute $644.2 million in revenues per year.
Louisiana is expected to draw bettors from some Heavy-Hitter states that seem far off their own legalization plight. The biggest is Texas – their citizens may be big players in the Louisiana scene. Bettors from Arkansas, Oklahoma, and Mississippi are also expected to seek sports betting opportunities in Louisiana.
Louisiana houses some major, iconic sports franchises and frequently hosts some of the biggest sporting events on US soil. There is the NFL's New Orleans Saints, the NBA's New Orleans Pelicans, and one of the top college programs in the country, the LSU Tigers. New Orleans is the occasional host of the Super Bowl, the Superdome hosts annual March Madness games and college football playoff matches as well. Translation – there is no shortage of sporting action in Louisiana.
Temporary Certificate
One interesting option for kicking the Louisiana scene into gear quickly is a "temporary certificate of operation" that the state's chief regulator, Ronnie Johns has the power to sign. This power would kick sports betting off in the state immediately.
"It's possible, but I seriously doubt I'll have any to sign in the next two weeks," said Johns, who chairs the Gaming Control Board. "But I am anticipating some recommendations very soon." So, while an option, it doesn't look like a viable one right now. Sports betting is coming but only by normal regulatory channels.
About Those Regulatory Channels
Licensing for casinos and online sportsbooks procedures is generally a long process and one that was pretty far along before the Hurricane in Louisiana hit. Some of the vetting and regulatory hurdles had already been cleared. Others, including Louisiana State Police's vetting procedures for mobile operators, still have to be done. They are, thankfully, one of the last hurdles for prospective operators clear.
Hurricane Ida delayed the process for two weeks while the State Police dealt with issues around the big storm. Still, several casinos have been mentioned as ready to go once the vetting process is complete and some other minor details are taken care of.
For Starters
Louisiana's legal sports betting industry will start with temporary sportsbook lounges inside casinos. Some of the regulatory questions are tied to just how operators plan to run those lounges. Already, high-level sportsbooks have been built in participating casinos and are ready to launch once approval is given.
Mobile betting will be further down the road. Each of the 20 brick-and-mortar facilities has been tasked with partnering with two mobile providers, each of which will have to go through a rigorous vetting process of their own. Geofencing and other software will have to be approved, trialed, and eventually launched before a robust mobile scene becomes a reality in Louisiana.
Eventually, kiosks at bars and restaurants, overseen by the Louisiana Lottery Corp. will become a valuable part of Louisiana's all-encompassing legal sports betting scene.
Quietly, Sports Betting in Louisiana Already Going
While not widely available just yet, legal sports betting in Louisiana has its first home. Paragon Casino Resort, through a partnership with Betfred Sports, has officially brought sports betting to the Bayou State. In a ceremony last week, New Orleans Saints legendary wide receiver Jow Horn was the first to place a legal sports wager.
The wait has been painstaking for proponents of the legal sports betting scene in Louisiana, but it is almost over, and it will be worth it. The end of 2021 is still the goal for launch for full legal sports betting in Louisiana – by early 2022, everything should be up and running, allowing Louisianans a crack Super Bowl wagering.