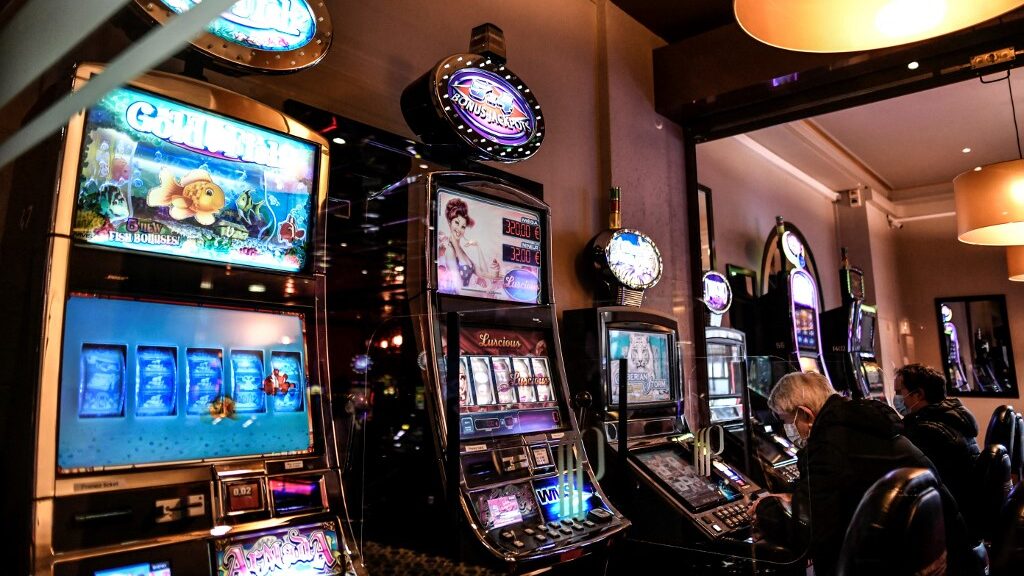 Online sports betting has already been launched in Ontario, but casinos are only now being given clearance to add sportsbooks to their facilities.
But how much more revenue will it add to a market that has underperformed?
PLAY NOW: $25,000 Free-To-Play NFL Contest: BMR's 2022 Pick'Em Pool Opens for Registration
---
Casinos Given Green Light
Ontario Lottery and Gaming Corp. (OLG) has given licenses to 24 sports betting entities and has allowed their retail lottery outlets to make book on sports.
However, the casinos have been left out in the cold until last week when the OLG announced that sports betting would be available in the province's 28 casinos.
OLG President and CEO Duncan Hannay said in a release, "We are proud to have worked closely with the gaming industry and our partners in the Ontario government on this next phase of growth in Ontario's gaming market. Sportsbooks in casinos will offer a diverse and integrated entertainment experience for players, give our service providers a stake in the sports gaming market, and bring more jobs and economic benefits to host communities."
Canadian Gaming Association
"I'd like to congratulate OLG for partnering with Ontario's gaming operators to bring sportsbooks to casinos," said Paul Burns, President, and CEO of the Canadian Gaming Association.
"This ongoing collaboration will result in new and expanded options for sports betting, including some first-of-their-kind sportsbooks in Canada, which will attract more people to visit Ontario's casinos and encourage continued growth across the industry."
---
Ontario Mobile Sports Not Catching Fire
Mobile sports betting has sizzled in the United States but Ontarians have not caught the same fever gripping their southern neighbors.
Ontario has a population of 14.6 million yet has online sports betting and iGaming revenues of $316.4 million (US dollars) from April 2022 to September 2022.
Now if we compare that six-month stretch to revenues in smaller U.S. states, we can see that online gambling has lagged considerably behind those markets with much smaller populations like New Jersey, Pennsylvania, and Michigan.
New Jersey: 8.9 million people – $1.16 billion revenue from April 2022 to September 2022
Pennsylvania: 12.8 million people – $1.07 billion revenue from April 2022 to September 2022
Michigan: 10 million people – $950.4 million revenue from April 2022 to September 2022
---
No Huge Financial Expectations
Some industry pundits have speculated there are too many online options that have taken the financial incentive away from the platforms to advertise and offer substantial sign-up bonuses.
They contend the dozens of mobile sportsbooks in the Ontario market may give consumers too many choices, inducing inaction, a paralysis-by-analysis scenario.
And while the casinos will welcome the additional revenue source to their venues, it isn't expected to be a seismic financial boon considering that roughly 90% of the sports betting market in the U.S. is serviced through mobile betting and not retail locations like casinos.
---
iGaming vs. Dealers' Jobs
Before online iGaming was launched in Ontario earlier this year, the casinos had petitioned the government to ban it. They argued the convenience of being able to play a hand of blackjack or a slot machine in the comfort of one's own living room would trump making a trip to the local casino. And because of this, they projected it would cost up to 2,500 jobs and $2.65 billion over the next five years.
However, Jeffrey Haas, senior vice-president of DraftKings, said, "When the regulated market opens in Ontario, nothing is going to change in respect to players' entertainment habits.
People who are playing in online casinos and online sportsbooks and online poker rooms will continue to do so, except they're going to go from playing offshore to onshore. And anybody who continues to walk into real casinos in order to play games there will continue to do so."
The casino operators ultimately lost that fight, but will now be getting another revenue source in the form of sports betting coming to an Ontario casino in the very near future.