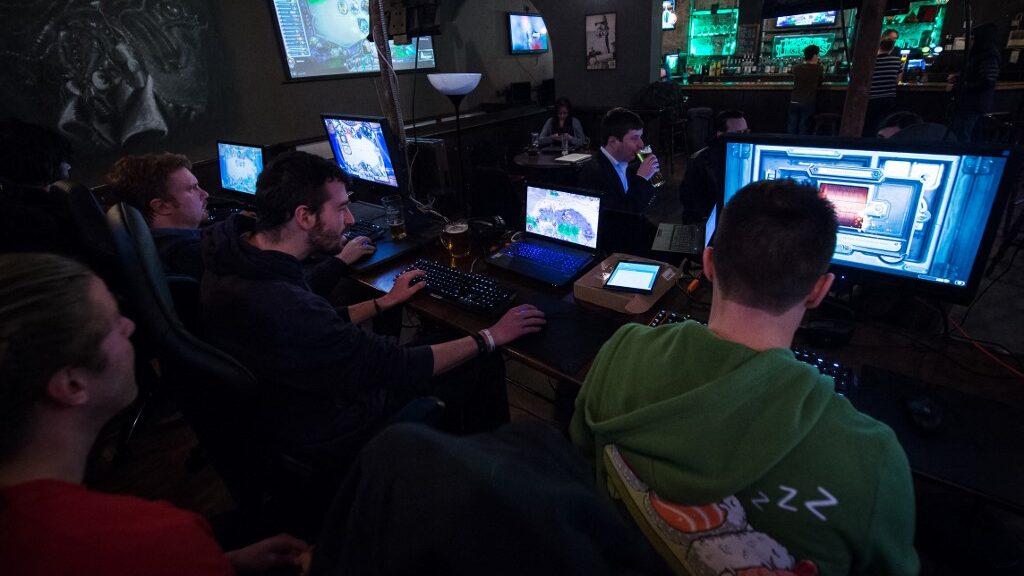 In what may be a sign of things to come, a sports bar in Washington D.C. will double as a sportsbook in DC's Foggy Bottom neighborhood. ExPat will open its doors to customers in the late spring of 2022 in the district's storied Western Market.
A Beer and a Bet
The hurdles of getting a sports betting bar off the ground were numerous but not only have the owners of ExPat accomplished their objective but they have the full support of the adjacent George Washington University to boot. The goal is to blend a restaurant/bar with the opportunity to place a legal wager all under one roof, and in a community locale rather than what can be an intimidating casino environment.
The triumvirate of Chef Tim Ma, Jonas Singer, and Ben Sislen of ExPat Hospitality, spoke of their plans to provide a fun, local, atmosphere that would also incorporate a college vibe introduced by its neighbor, George Washington University.
"One of our missions is to be able to break down the walls between our bar and restaurant space and the GW community," Sisler said. "That means reaching out, bringing in GW bands and any talent that exists on campus here that wants to express itself in our space."
The focus will be shared between the upscale pub cuisine, live music, expansive beer, and cocktail options, coupled with the ability, if one so chooses, to make a wager while watching what will likely be several screens incorporated throughout the bar section.
Jonas Singer described the scene as, "You see people sitting around having fun—an eclectic range of people across the age spectrum. They're going to be looking at their phones, but they might be placing a bet."
The man in charge of the menu, Chef Tim Ma, said, "What drew me to this project other than Jonas and Ben is the big lesson from the pandemic," he says. "A single-threaded concept with only one draw is the first to collapse."
Betting Limits
One of the primary concerns was customers betting more than their financial pain threshold which is something that is not uncommon when booze and gambling coalesce.
"It can be fun," Sislen told GW Hatchet. "We can encourage the $5 to $10 to $20 bets, as opposed to the sportsbooks trying to get people to bet $3,000. Nobody wants to be sitting next to the person who's losing a mortgage payment on a sporting event."
These limits allayed the concerns of the Foggy Bottom and West End Advisory Neighborhood Commission which ultimately gave its stamp of approval after a $200 withdrawal limit per day inside the establishment and maximum wagers of $500 on any single event.
George Washington University director of community relations, Kevin Days, said his institution was also onboard. "GW understands that the students primarily are adults and should be treated as such," Days said at the meeting, according to local media. "We expect that we will provide the kinds of support that are needed if students run into issues."
The venue is expected to have mobile betting within the premises and five betting kiosks throughout the establishment. But ExPat will not be the trailblazer in D.C. as Grand Central, a long-established sports bar on 18th Street in Northwest, became the first restaurant in the District to open a sportsbook after it was approved for the first Class B sports betting license in October of last year.