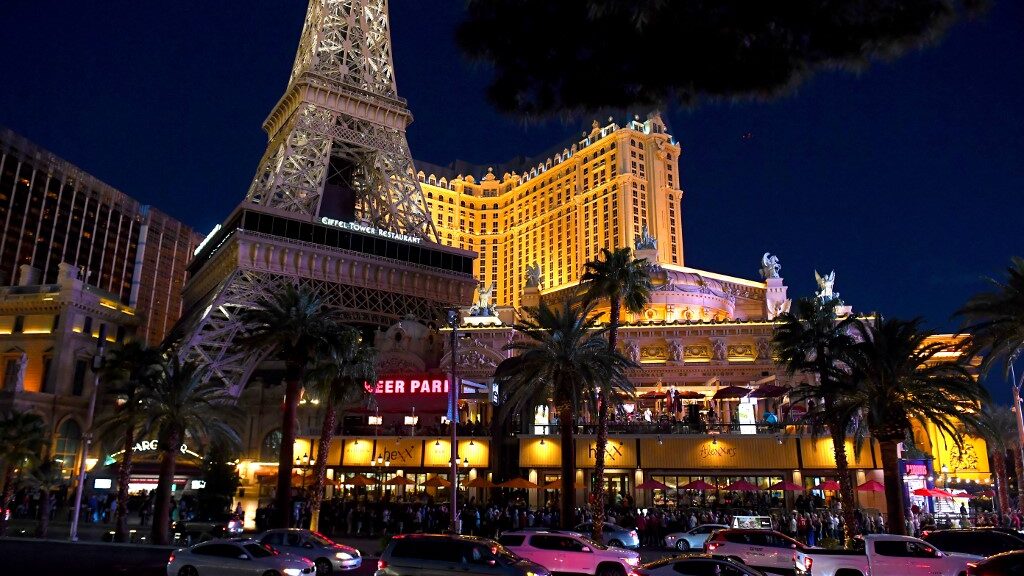 Smoking inside casinos has always been the norm until the COVID-19 pandemic caused a sea change in attitudes to lightning up inside the nation's gambling palaces. But now that much of the world has returned to a new normal, many casino employees want smoking bans across the board.
Bring Back the Ban
Las Vegas was silent for 3 months in 2020 when the pandemic was at its height. Billions of dollars were lost in the casino industry as well as just about every other sector. When given the green light to reopen, some casinos never did while others delayed due to staffing shortages and an abundance of caution.
Mask mandates and social distancing policies were enacted and smoking was eliminated due to the nature of the virus. It debilitated not only the casino industry but the world at large.
The smoking ban was a welcome reprieve for those employees who must toil in those smoking-designated areas, but the ban was ultimately lifted and now there is a movement afoot to make casinos smoke-free like virtually every other business in the state.
Anti-Smoke Study Says…
The casino operators don't want a complete smoking ban as they believe smokers will flee to smoker-friendly locations and their business will be adversely impacted. Some studies show smokers are generally more inclined to spend more not only in the casinos but the businesses located inside the resorts.
It's a demographic the operators don't want to lose, but there is a subtle shift with two Las Vegas casinos going nearly smoke-free throughout their facilities. Park MGM and the NoMad Hotel and Casino have both done away with smoking and vaping products throughout all but a few designated outside entrances.
Bolstering the contention that banning smoking won't affect revenue, C3 Gaming, a Las Vegas-based company, has recently completed a study that suggests there will be no deleterious effects on business or employment if smoking is banned throughout the Las Vegas casinos.
"As a nation, we have seen a cultural shift away from smoking with fewer Americans than ever smoking cigarettes," said Amanda Belarmino, an assistant professor at UNLV's William F. Harrah College of Hospitality. "I think the trend of increased nonsmoking space will continue. It can help casinos attract employees who don't want to be exposed to secondhand smoke as well as guests. I think we may see a time when only a handful of casinos allow smoking in designated areas."
Pro-Smoke Study Agrees with Operators
Atlantic City has also been grappling with the idea of smoking versus non-smoking. Unlike Las Vegas, Atlantic City casinos are mandated to reserve 75% of the casino floor as non-smoking areas.
But there is a vocal core of Atlantic City casino workers who insist that 100% smoke-free is the only way to go for the health, safety, and welfare of the employees who are subjected to second-hand smoke when they are working in the smoking areas.
But a study by the Spectrum Gaming Group, commissioned at the behest of the Casino Association of New Jersey, issued the following key findings:
As many as 2,512 jobs were lost: approximately 10% of the casino workforce.
Up to a 10.9% decline in gaming revenue.
Up to $93 million, or 6.5%, decline in non-gaming revenue for casinos.
Up to $44 million decrease in tax revenue.
Non-smoking Ban Trend
Joe Lupo, former president of the Casino Association of New Jersey, said, "The Atlantic City casino industry is the economic backbone of South Jersey. A smoking ban would result in a decline in customers, which would cause job losses, a decline in gaming revenue, and a decline in tax revenue that benefits the state and local economy, as well as New Jersey seniors and persons with disabilities. This independent report was commissioned to ensure a complete understanding of the ramifications of a ban on the city and the region."
Whether the smoking cessation trend in Las Vegas will pick up steam is uncertain at this juncture, but we can expect to see more casinos shifting away from smoking in terms of increasing the floor space reserved for non-smokers or eliminating it together.
Bookmakers Review will continue to monitor this story and update our readers as events unfold.