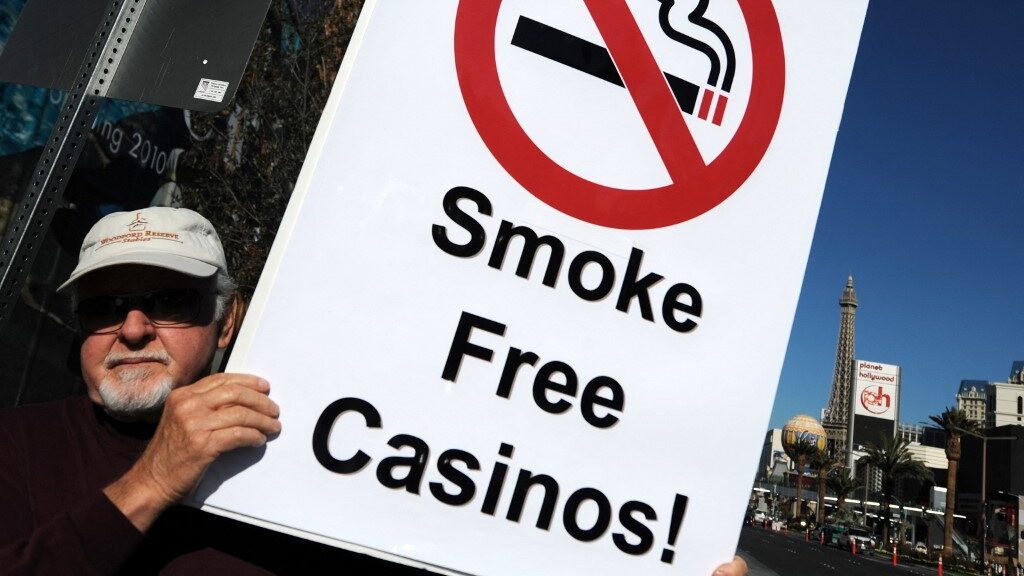 Casino workers throughout the country have been trying to eliminate smoking from their workplace and many employees at the 2 Bally's casinos in Rhode Island have joined the fight.
Don't forget that you can find the best US betting sites at Bookmakers Review.
CEASE Comes to Rhode Island
Casino Employees Against Smoking Effects (CEASE) landed a chapter in the Ocean State earlier in the year and will be taking its cues from the organization's Atlantic City roots. Rhode Island's Public Health & Workplace Safety Act went into effect in March 2005 and one of those edicts was the elimination of smoking in the workplace.
However, casinos got an exemption and, although there are only 2 Rhode Island casinos in operation (Bally's Twin River Lincoln Casino Resort and Bally's Tiverton), the workers are rising up and demanding the same protections as every other business in Rhode Island – a totally smoke-free workplace.
A CEASE Rhode Island press release stated, "Rhode Island needs to stop gambling with the health of our casino workers. The rest of Rhode Island's hospitality industry is smoke-free – and has been for more than 17 years. It is unfair to prioritize the casino industry over the health concerns of the hard-working employees who have been ignored for too long."
The law as it is currently constituted requires that the smoking sections must "be physically separated" from the nonsmoking environment and have their own ventilation system. It is similar to the requirements in Atlantic City but casino workers in the Boardwalk gambling palaces have been fighting for smoking abolition for quite a while but have yet to be successful.
The counter-argument emanates from the casino operators who argue they have research studies that show there will be a sizeable loss in revenue if they go completely smokeless, as their smoking clientele comprises a large portion of their business and would flee to neighboring casinos where smoking is allowed.
Anti-Smoking Legislation in the Works
State Rep. Teresa Tanzi (D- Narragansett, South Kingstown) introduced legislation in March to protect the Bally's casino employees via House Bill 7855 which would repeal the indoor smoking exemption for casinos and pari-mutuel facilities alike.
"It is fundamentally wrong to say that no one should be exposed to secondhand smoke in the workplace, but carve out an exception that leaves one group of workers not only unprotected, but in fact, bathed in smoke every day," Tanzi said. "There's no excuse for continuing to endanger their health, and we need to pass this bill to let them breathe safely like everyone else."
Despite her bill getting stalled, Tanzi intends to pursue it again in the next session and recently stated, "I find it appalling that workers at casinos are not given the same protections as any other workers," Tanzi told The Boston Globe this week. "There is no safe level of secondhand tobacco exposure. I'll just keep working until it is eliminated."
However, not everyone is on board with a smoke-free casino environment and Rhode Island Senate President Dominick Ruggerio is a formidable foe. "I oppose that bill because they already resolved that issue at Twin River. If you get rid of smoking, you will lose half the customers, without a doubt."
Ruggerio believes that eliminating smoking will cut revenues resulting in a substantial job loss at both casinos. In a meeting last year, casino officials agreed to install state-of-the-art ventilation systems that will make the smoking areas far more tolerable. The Senate President concedes that improvement is a long time coming. "I've been in that place on numerous occasions. The smoke just sits there. They are going to fix that," said Ruggerio.