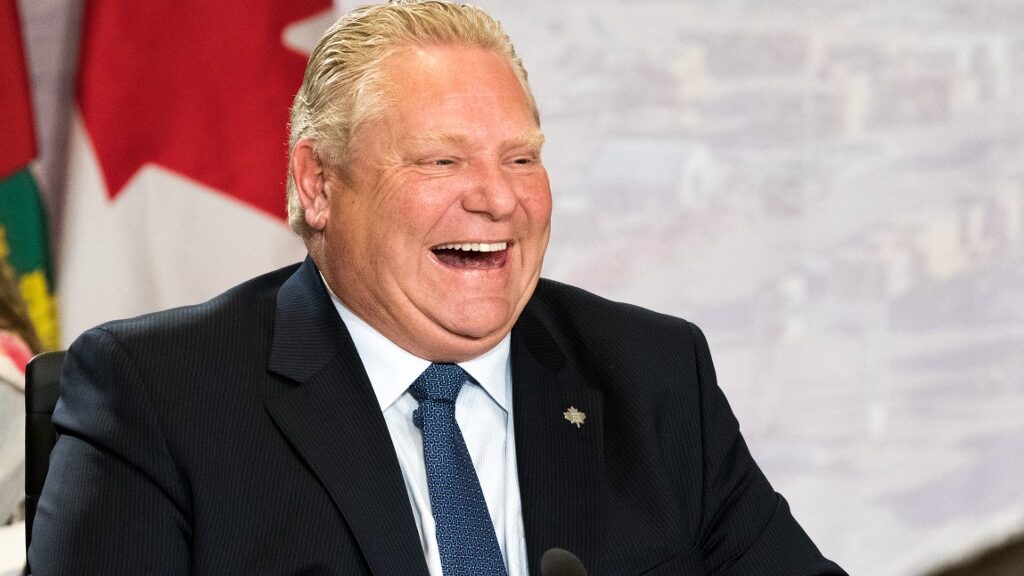 The party that cobbled together the current online gambling legislation, and subsequent successful launch in Ontario, was given a resounding vote of confidence by the voters in the recent elections.
Does this mean other provinces will follow suit and enact their own online gambling bills? For now, this adoption should only bolster that notion.
Four More for Ford
Ontario Premier, Doug Ford, has won another term in office. This gives him and his Progressive Conservatives four additional years to craft their agenda and tinker with the current online gambling formula. As it is, daily fantasy sports (DFS) are no longer an option for those in Ontario due to the way the sports betting and iGaming legislation is worded.
The Tories won a stunning 83 of the 124 seats, giving Ford's party 16 more seats than they had before the election. It was a clear mandate rendered by Ontarians for Progressive Conservatives to stay the course and maintain their political platforms.
Gaming Industry Support
Paul Burns, president and chief executive officer of the Canadian Gaming Association, wrote in an email, "I think the re-election of the Ford government is good for gaming in Ontario."
The gaming industry had worked diligently with the provincial government of Ontario to educate and inform them of the intricacies and nuances of online sports betting and the iGaming market. And because of those efforts, there are now 15 licensed online gaming operators in the province conducting business since the digital launch in April of this year.
What's Next?
The retail brick-and-mortar casinos are skeptical about being able to weather the storm coming from the online gaming realm. Where they have to pay 55 percent of their profits to the government, online betting sites are only required to divert 20 percent. This gives the digital providers a big leg up on their land-based competition.
Although the numbers in Ontario have yet to be released, before the launch, it was predicted there would be approximately 2600 casino jobs and $2.8 billion in taxes lost from the retail gaming market in Ontario.
This, according to a report generated by HLT Advisory Inc., which examined the effects of online gaming platforms on the retail casino market in this region.
"Devasting" Effects for Retail Gaming
Tony Rodio, chief executive officer of Great Canadian Gaming, said the report was startling and could be devastating to the retail gaming market since it has still not recovered to pre-pandemic levels.
"The report includes critical learnings from other jurisdictions that introduced iGaming and cannibalized land-based operators in the process," Rodio said in a statement. "In the U.S., states that have rolled out a legalized iGaming framework have not yet seen casino revenues recover to pre-COVID levels.
"While we support iGaming in principle, the Ontario government needs to take the time to get this right," Rodio added. "We are committed to working closely with the provincial government to achieve an integrated, optimal solution that reflects the voices of all key stakeholders and does not jeopardize the industry's ongoing recovery."
But keeping the billions of dollars inside Ontario by licensing online gambling is essential if the province is to successfully follow the market of offshore sportsbooks.
Cross-Promotion Between Online and Land-Based Sites
"Ontario's new iGaming market will complement existing land-based gaming activity by providing a new opportunity for Ontario's land-based operators to expand into iGaming to diversify revenue sources and cross-promote between online and land-based sites," said Natasha Krstajic, press secretary and parliamentary advisor for Ontario Attorney General Doug Downey, in an email.
And once the financials are released, it is expected to generate interest from other provinces to implement this new and vigorous revenue stream in their own jurisdictions.
Whether the other provinces follow through remains to be seen but right now it appears as though the voters in Ontario like what they are seeing thus far.