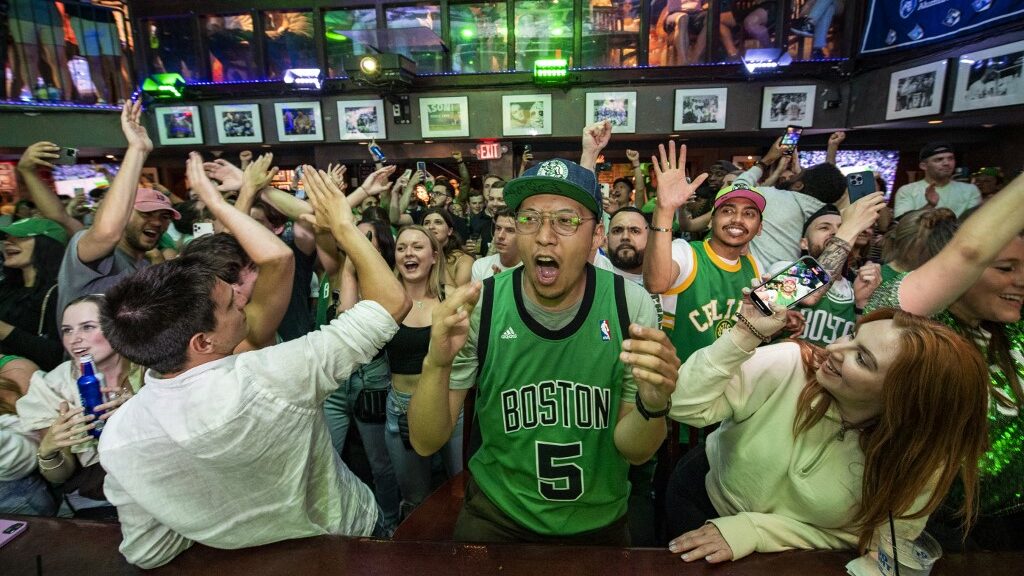 The numbers won't be in for a while but if the optics are to be believed then Massachusetts sports betting will be a smashing success!
MGM Bigwig Optimistic
The MGM Springfield is one of three casinos that have been accepting retail sports wagers since January 31st with the Encore Boston Harbor and Plainridge Casino being the other two. But the launch of mobile betting on March 10th is where 90 percent of the sports bets are expected to emanate and MGM Springfield President Chris Kelley is enthused about all of it.
"The question that I received more often than not on a daily basis over the last three years has been "'when are you going to have sports betting? Why can't I do this?'" Kelley told MassLive on Friday. "And so, it feels great to be able to say 'yes, you can,' and this morning, we have one more way of saying 'yes.'"
When asked about whether he anticipates that the overwhelming number of online wagers will dwarf those through in-person or retail bets in Massachusetts Kelley did not hesitate to answer. "I would anticipate that that would be the case in the Commonwealth, as well," he said.
Keeping the Money in Massachusetts
Border states like New Hampshire, Rhode Island, Connecticut, and New York have all been offering sports betting for a while and Baystate residents have been fleeing to those states to make bets online and in person. But now that online sports betting has been launched, the money will stay in the state and the casinos with a retail and digital presence couldn't be happier.
"We saw a lot of bets being placed in gray markets that didn't necessarily have the safety of a regulatory environment," Kelley said. "We saw a lot of dollars leaving the state of Massachusetts and in Springfield, we're 6 miles from the (New York) border, and so we felt that in a very real way."
And although Massachusetts missed the highly lucrative NFL season, at least they are up and running for March Madness. Kelley said the men's basketball national tournament will be "a great way for us to introduce … this new platform. It will be very, very popular with our guests."
"To be at a moment in time where we have true competitive parity with the states around us is very gratifying for us," he also said. "It's a great moment for [guests] as well to be able to have this amenity, to access it, and to engage with it in ways that they haven't been able to up until today."
What Online Sportsbooks Will be Available for Massachussets?
Six online sportsbooks are currently live in Massachusetts and they include BetMGM, Barstool Sportsbook, WynnBet, Caesars, DraftKings, and FanDuel. All of these books are tethered to one of the three casinos operating in the Baystate except the latter two.
Below is a list of the current sportsbooks as well as those that have already been licensed but have not yet launched.
DraftKings Sportsbook – Now available
BetMGM – Now available
Caesars Sportsbook – Now available
WynnBET – Now available
FanDuel Sportsbook – Now available
Barstool Sportsbook – Now available
Bally Bet – Expected Launch Spring 2023
Betr – Expected Launch Spring 2023
Fanatics Sportsbook – Expected Launch May 2023
Betway – Expected Launch in Early 2024
There are also five more licensing slots available for online sports betting platforms in Massachusetts and Bookmakers Review will keep our readers updated as information becomes available.