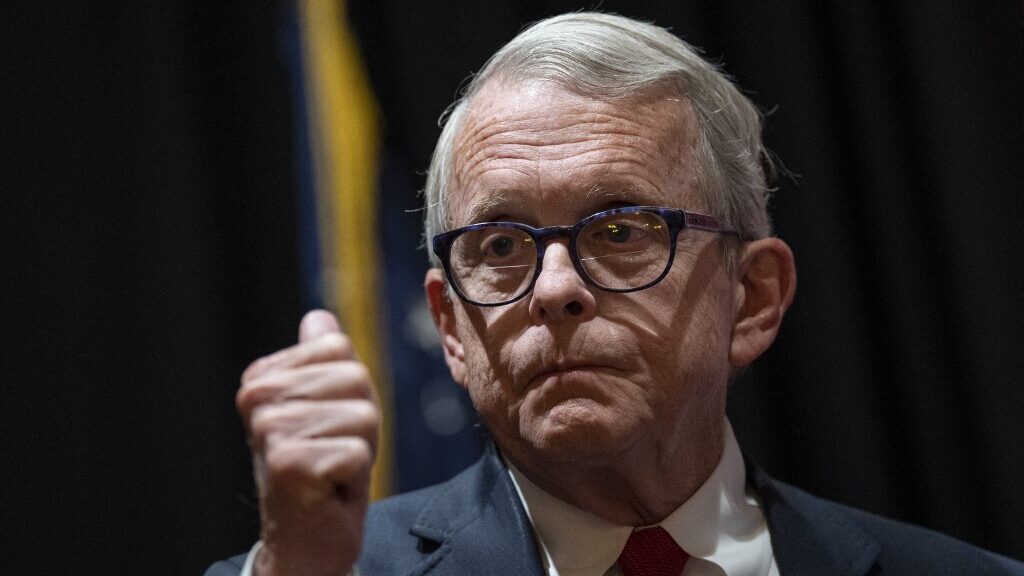 Ohio sports betting has been pretty much what everyone expected since its regulation, but it seems Governor Mike DeWine has already seen enough. Just six weeks into legalized sports betting in the state and he's talking about fining operators and doubling their tax rate. It's all laid out in Governor DeWine's proposed two-year budget plan.
The Ohio Casino Control Commission (OCCC) should have the authority to prevent anyone from betting if they threaten athletes, according to DeWine's proposed two-year budget. The Republican governor also wants to potentially stop sportsbooks from offering promotional credits if operators violate the rules governing them.
And doubling the tax operators must pay from 10% to 20% would be slightly more than the national average of 19%. New York has the highest tax rate on sports betting operators at 51%.
DeWine says the extra money generated by a higher tax rate would go to schools for athletics and extracurricular activities, help problem gamblers, and help cover the administrative costs of overseeing sports betting.
Sports Betting Fines Already Levied
OCCC investigators say they've already blown the whistle on four operators in Ohio, resulting in five violations. They include:
Caesars Sportsbook agreed to pay a $150,000 fine after state regulators found ads posted by a third-party affiliate that didn't include a message to prevent problem gambling behaviors.
BetMGM and DraftKings face similar fines for similar violations.
DraftKings also faces a $350,000 fine after it mailed out promotional mailers to more than 2,000 Ohioans under the age of 21, the minimum age to bet in the state.
Penn Sports Interactive faces a $250,000 fine after Barstool Sports personalities promoted Barstool Sportsbook during a college football show held at the University of Toledo in November.
DraftKings, Penn Sports Interactive, and BetMGM might request hearings before the Casino Control Commission to make their cases. However, Penn and Barstool Sports recently implemented a new policy requiring live audience members for the Barstool Sports College Football Show to prove they're at least 21 years old.
---
Governor DeWine's Additional Proposals
Governor DeWine also wants to implement several additional proposals in Ohio, including:
Any "free or risk-free" credits sportsbooks offer don't require bettors to make a deposit or risk their funds.
Banning anyone "who threatens violence or harm against any person who is involved in a sporting event, where the threat is related to sports gaming," from taking part in sports betting in Ohio.
Possibly banning operators offering promotional credits or bonuses that don't abide by the rules.
DeWine's Proposal Adds to Operators' Frustrations
When legalized sports betting launched in the Buckeye State on New Year's Day, nearly 700 retailers were expecting to have Intralot betting kiosks. Nevertheless, many of the retailers who signed up with Intralot waited until right up until the Super Bowl for their kiosks.
Intralot has operated the Keno machines and lottery kiosks for the Ohio Lottery since 2009. SportsBet Ohio says Intralot's sports betting kiosks also have Ohio Lottery play options, making it "the only dual kiosk serving lottery and sports betting in the nation." The machines also have "age control technology via an ID scan at the kiosk."
Sports Betting Thriving but Tax Increase Unlikely
The official numbers have yet to be disclosed, so it's hard to say just how many of Ohio's 11.8 million residents gamble. However, more than 2.25 million unique accounts have used gambling apps in the first month that sports betting has been permitted in the Buckeye State. Ohio also has at least 16 betting apps, which all went live at once.
But of all of DeWine's proposed changes, the tax increase is least likely to stick, that's because lawmakers supported the 10% rate. Ohio is the 4th largest state with legalized sports betting but has a lower tax rate than the top 3 (New York, Pennsylvania, and Illinois).
---