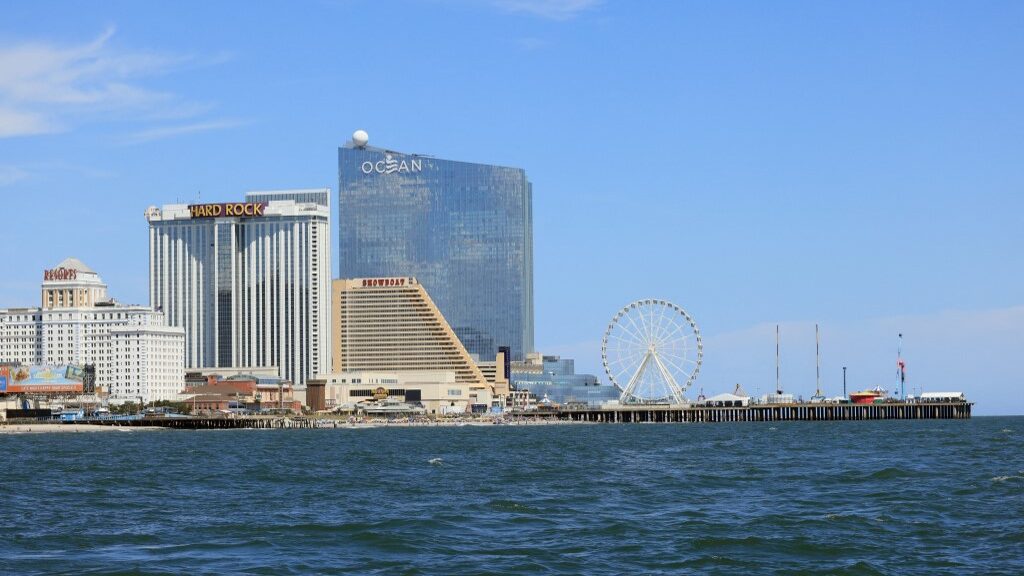 When you look at New Jersey sports betting, casinos, and racetracks' revenue total of $412.2 million from February you have a choice. You can look at it as if the glass is half-empty, or half-full. That's an increase of 10.4% from the $373.3 million reported in February 2022.
However, the industry's primary source of revenue (money won from in-person gamblers) only saw a marginal increase.
What's Affecting the Casino Win?
Casinos made close to $215 million from on-site gaming, an increase of 1.2% over the previous year. Only three casinos, Borgata, Hard Rock, and Ocean saw a rise in revenue from in-person gamblers in February compared to February 2019 (pre-pandemic).
And if you compare the numbers year-over-year, Tropicana and Golden Nugget, whose in-person gross gaming revenue fell by 29% and 30%, respectively, were two of the biggest losers.
Jane Bokunewicz is the director of Stockton University's Lloyd Levenson Institute. The school researches the gambling sector in Atlantic City. She told the Associated Press, "Locally, the addition of two new casino resorts (Hard Rock and the Ocean Casino Resort) to the established seven has disrupted market share," she said. "The local market pie has grown, but the way that pie is cut has changed, shifting in favor of the newest entrants to the market."
But a closer look at the overall numbers reveals that the $214.9 million that the state's casinos took in is still $2.5 million more than in February 2022. In fact, February 2023 was Atlantic City's second-best February in 11 years.
iGaming Numbers Also Strong
And the casinos' in-person winnings were supplemented by an additional $142.6 million in gross income from the resorts' iGaming systems last month. That's 10% more than in February 2022, but down nearly 7% from January. New Jersey set an all-time record of $152.9 million in iGaming to kick off 2023.
Sports Betting in New Jersey Sees Biggest February Increase
Sports Wagering Gross Revenue totaled nearly $55 million in February, reflecting a 76.9% increase when compared to the $30.9 million it generated in February 2022. It also produced a little more than $7 million in tax revenue.
But month-to-month numbers show New Jersey's sports betting handle dipped below $1 billion for the first time in five months. February still produced a solid $847.4 million in sports betting wagers, but the handle was down 14% from the $985.6 million wagered in February 2022 and down $233 million from January (2023).
The Super Bowl did its share to help with 95% of the handle coming through online sports betting sites.
Atlantic City Casinos Appear to Be Thriving
Despite the up-and-down numbers, New Jersey's Atlantic City casinos appear to be gaining post-pandemic strength.
Over the last year, they've raked in nearly $3 billion on their actual gaming floors. That was almost 4% better than what the same nine gaming floors won prior to the pandemic in 2019. And since it appears that the hospitality sector in Atlantic City is growing again, several properties there are getting makeovers.
The Water Club hotel will change its name to the MGM Tower as part of a $55 million makeover announced by the Borgata Hotel Casino. The project is underway while Caesars Entertainment renovates its three properties in Atlantic City for $400 million and as the Ocean Casino Resort also receives millions of dollars in upgrades.
Bounce Back Should Continue in March
When the numbers for March come out next month, don't be surprised to see the bounce back continue at New Jersey casinos. That's because fans who bet on March Madness are expected to come out in full force. So, the glass may be filling up once again.
---