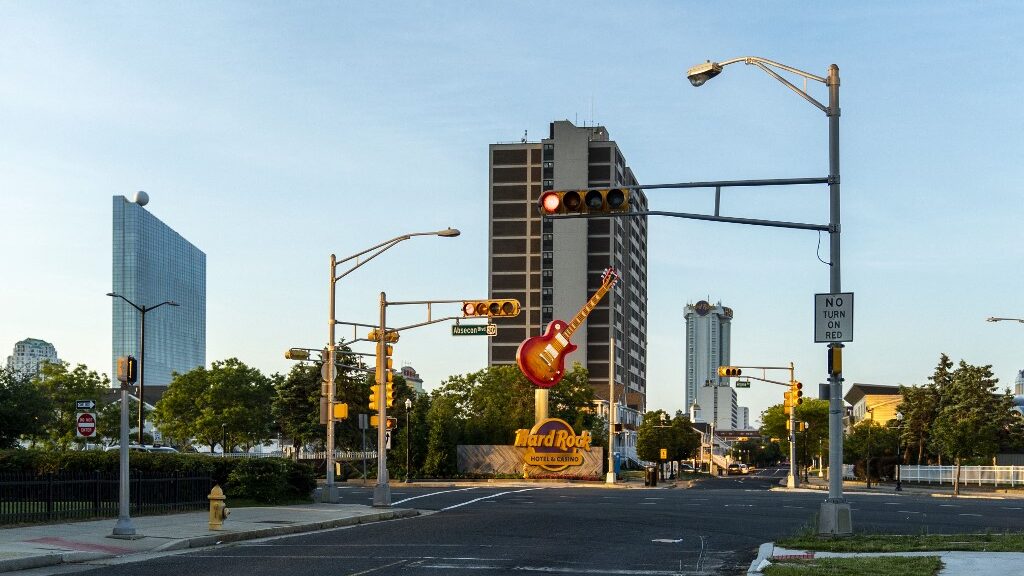 Revenues for New Jersey casinos, horse tracks offering sports betting, and online gambling platforms combined to win $445 million in October but that was nearly 1% less than last October.
Metrics Misleading?
Although the overall revenue fall from last year at this time was barely a blip, the casinos point to the most important metric as it pertains to the health of their industry – in-person gambling. Online revenues must be shared with third-party providers, and after the likes of FanDuel and DraftKings get their cut, the casinos are left with much less.
Some argue that mobile betting is a revenue stream that was previously never available to the casinos before PASPA was repealed at the federal level, and the casinos should be grateful.
However, the casinos counter that if the convenience of mobile betting means fewer people walking through their doors, then it might not be worth it because retail betting is where the casinos get to keep it all to themselves, after expenses and taxes, of course.
And if we look at the data from October 2022 and compare it to October 2021, we can see that the casinos' revenue from in-person gambling was down over 7%. Furthermore, if there is less foot traffic, then there will be less business for the ancillary businesses located within the gambling palaces that dot the Boardwalk, which is a reverberating effect not included in the metrics.
"In keeping with established seasonal patterns, total and brick-and-mortar casino revenue —slots, table games, and poker— for Atlantic City's casinos began to cool in October," said Jane Bokunewicz, Director of The Lloyd Levenson Institute at Stockton University, which studies the Atlantic City gambling industry.
Winners And Losers
There were four casinos whose in-person revenues surpassed that of their 2019 pre-pandemic numbers while five fell short. Borgata, Hard Rock, Ocean, and Resorts all revealed higher revenues than two years prior for the same month while Bally's, Caesars, and Tropicana fell 20% from October 2019 revenue. Golden Nugget tumbled nearly 19% while Harrah's showed a 16% decline.
But sports betting continues to dazzle with over one billion being wagered in seven of the first 10 months of the year in New Jersey. After expenses, the casinos and horse tracks offering retail and online sports betting took home $77.9 million in revenue. And as we have seen all across the country, the vast majority of the wagers are coming via online platforms with a whopping $987.6 million.
Nevertheless, October of 2022 showed over a 7% decline from the same time last year.
Could a Smoking Ban Make Things Worse?
And because the majority of Atlantic City casinos have not reached their pre-pandemic numbers, the issue of banning smoking has become even more contentious for the casino operators, who insist that eliminating smoking from the gaming floors will be another blow to their bottom line.
It doesn't appear as though the anti-smoking legislation will get passed in this session, as Senate President Nicholas Scutari said, "The fact I'm thinking it through is a lot bigger deal than where it was before —I'm not just gonna jump through hoops. I'm not a fan of smoking. I've never smoked. But I'm the Senate President now. It's a larger consideration. We've had a lot of meetings on this issue."