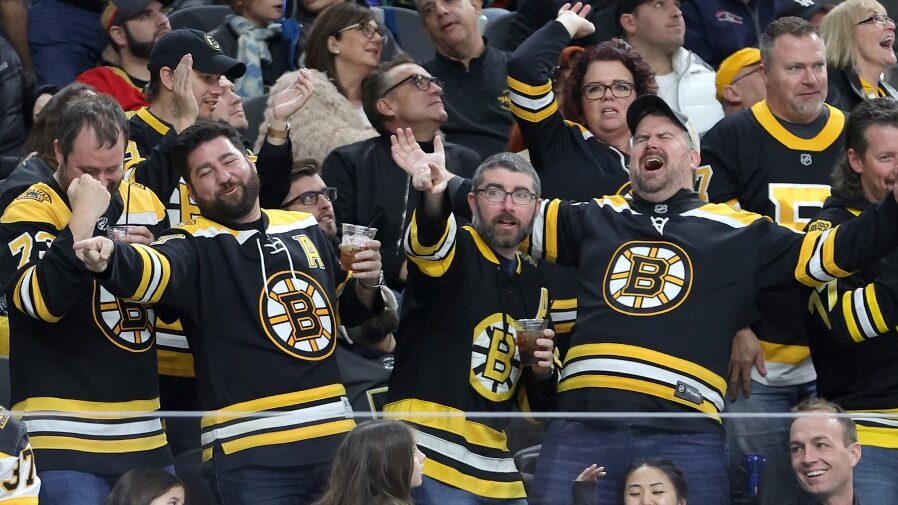 Much was expected of a sports-crazy state in terms of online sports betting in Massachusetts, and the Bay State did not disappoint.
Over 8.1 million geolocation transactions were registered last weekend, towering over similarly populated states.
You Betcha
Boston has always been a hotbed of professional sports fanaticism so it would only stand to reason that regulated online sports betting would be an immediate smash hit.
And so it was, as over 8.1 million transactions occurred in the first official weekend of mobile betting in the Bay State, spanning Friday, March 10th, through the end of Sunday, March 12th.
The six mobile sportsbooks operating in Massachusetts, with over 406,000 Massachusetts accounts unequally divided among them, are:
Barstool Sportsbook
BetMGM
Caesars Sportsbook
DraftKings
FanDuel
WynnBET
"We are privileged to be licensed in Massachusetts and support operators and the [Massachusetts Gaming Commission] as it builds a regulated online sports betting market with responsible gambling hard-boiled into its regulations," GeoComply SVP of Compliance Lindsay Slader said in a press release.
"Massachusetts citizens will benefit from legal online sportsbooks dedicated to greater protection and an increased budget for responsible gambling programs."
Although the betting handle has not been released, the number of transactions bodes well for a bright sports betting future in Massachusetts. Before March 10th's mobile launch, only retail locations were available to place a bet, with those being the Encore Boston Harbor Casino, MGM Springfield, and Plainridge Park Casino.
---
Basis of Comparison
Massachusetts' geolocation transactions topped 8.1 million in just three days, but how does that compare to other states with similar populations? That's the question on everyone's mind and according to GeoComply's data, only four states had more transactions during the same period between March 10th through March 12th:
New York
New Jersey
Pennsylvania
Ohio
We should note all of these states dwarf the Bay State in population. There are roughly seven million Massachusetts residents but the 8.1 million transactions were far more than states with greater populations.
How Did The Other States Do?
From Friday through Sunday of last week, Virginia, with 8.7 million people registered only 4.4 million geolocation transactions while Arizona, with 7.4 million people, and Indiana with a population of 6.8 million, recorded 5 million and 3.5 million transactions, respectively.
Mobile betting is relatively new in Maryland, launching in November of 2022, and has a comparable 6.2 million residents, yet recorded nearly two million fewer transactions at 5.2 million geolocation transactions during that same three-day period.
Sports betting has seen a spike across the country because of the NCAA Division I men's basketball tournament, more popularly known as March Madness. The tournament features 64 of the top college basketball teams in the nation and will run through April 3rd, the date of the championship game.
As promising as the numbers have been in Massachusetts, there will continue to be more signups as the biggest season of all is still several months away when the NFL, and to a lesser degree, college football take center stage.
---