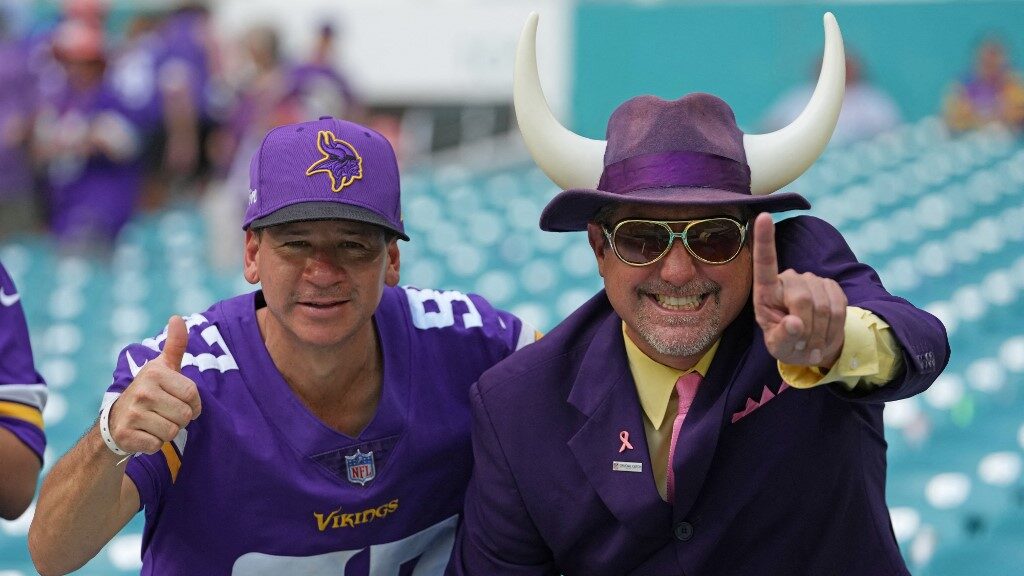 Saying that the Gopher State is falling behind states that have already regulated sports wagering, lawmakers are introducing a new plan to legalize sports betting in Minnesota. The Minnesota Sports Betting Act is the brainchild of Minnesota State Senator Jeremy Miller (R-Winona). He plans to introduce the bill in the coming weeks.
36 states and Washington, D.C. have legalized sports betting since the United States Supreme Court struck down a 1992 federal law that kept most states from authorizing it. That number includes the states that surround Minnesota (North and South Dakota, Iowa, and Wisconsin).
It may be partly because in Minnesota, it's not just lawmakers who have the power to approve a law. Before a law can be approved by Minnesota legislators, it must get the OK from one of the state's most significant groups: the native tribes.
Senator Miller's bill would allow Minnesota's 11 indigenous tribes to provide sports betting on-site in casinos. The same offer would be extended to the state's two horse racing tracks, which is something that the Indian Gaming Commission opposed in previous sports gambling bills. The tribes would also have the option to partner with one of the horse racing tracks or one of Minnesota's professional sports teams to conduct mobile sports betting.
---
New Sports Betting Bill Hopes to Satisfy Native Tribes
Representatives of the Minnesota Indian Gaming Association have yet to comment on the bill. Traditionally, they only support gambling on reservations.
In a statement released earlier the month, MIGA said, "The Minnesota Indian Gaming Association and its nine-member tribal nations support state efforts to authorize sports wagering both at tribal gaming properties and through online and mobile platforms. The tribes are best positioned to provide this new offering to the state's consumers. MIGAA and its members will be closely following the progress of state legislation and look forward to working with other stakeholders to develop an approach that benefits Minnesotans while protecting the Indian gaming operations that tribal and rural communities rely on for jobs and economic health."
---
How Horse Tracks Will Benefit
During failed talks last year, state lawmakers went back and forth on who they would allow to offer sports betting. DFL Democrats wanted the tribes to have sole control, and Republicans wanted to include the state's two race tracks.
Miller's bill allows sports betting on-site at Minnesota's two horse racing tracks: Canterbury Park in Shakopee and Running Aces in Columbus.
---
Where the Tax Money Will Go
One of the things that have kept Minnesota lawmakers from legalizing sports in the past is the fear of gambling addictions, especially among the state's poorest residents, who are thought to be more susceptible.
So, under Miller's bill, 25% of the sports betting revenue would go toward supporting mental health and problem gambling. The remaining 75% would be divided evenly (25% each) and go towards funding youth sports across the state, tax breaks for organizations, and large athletic events.
Americans are gambling on sports in massive numbers. Online sports wagering revenue topped $80 billion in the United States last year alone. So, the money generated by legalizing sports betting in Minnesota could be meaningful.
---
A Safer Way to Bet in Minnesota
Minnesota is not only missing out on a potentially significant source of revenue, but since it's the only state in the region without a legal sports betting option, the people who live there look for other ways to wager. They either have to go out of state or find other (potentially illegal) ways to make a bet. Miller says legalizing gambling would give Minnesotans the chance to take part in a safe, controlled, and organized environment.
So, it remains to be seen if this bill has what it takes to finally start the process of legalizing sports betting in Minnesota. But Miller says it checks all the boxes. "This proposal is good for the tribes, it's good for the tracks, it's good for the professional sports teams, and most importantly, it's good for the people of Minnesota who want to bet on sports."
---