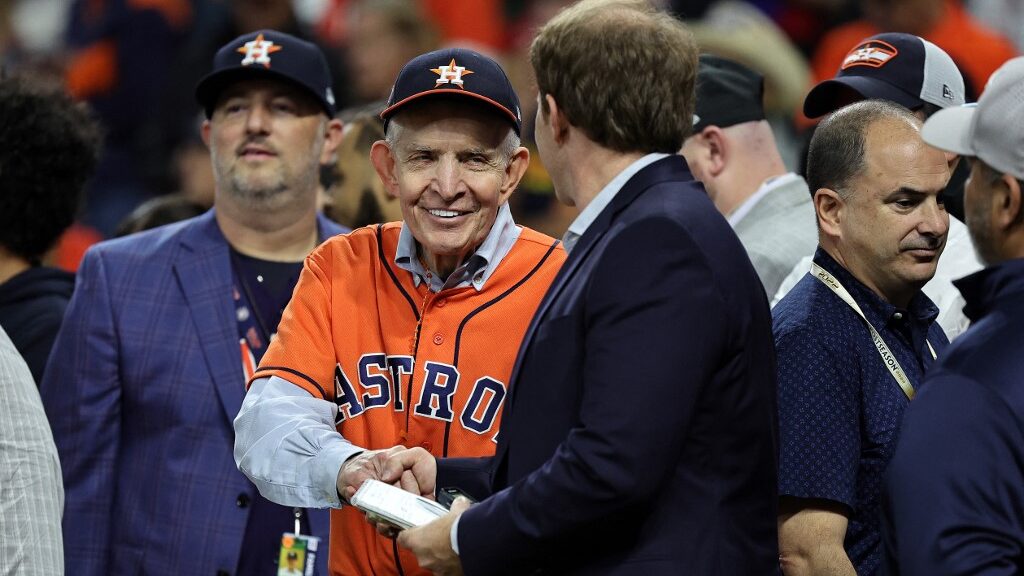 This time, Mattress Mack is betting on himself. Jim McIngvale, the well-known Texas businessman, philanthropist, and sports-betting legend, hopes to use his influence to keep Texas sports betting from ever launching. He says the Lone Star State doesn't need it.
"I'm known as one of the biggest sports gamblers in the world," McIngvale told the Houston Chronicle. "Everything I do, I bet legally. Driving to Louisiana for two hours is not that much of an inconvenience. "And I think that all that glitters is not gold. They've got to look at it, because I'm concerned that the revenue estimates, as far as what's going to come into the state, are way overblown."
McIngvale also told The Chronicle that his biggest hangup with legalizing sports betting in Texas is the impulsiveness it can create. "My change of heart is that I know myself and I've seen the light as far as impulsiveness on me to sports gambling," McIngvale said. "Because I've got to drive to Louisiana, it limits those impulses by a factor of 1,000. So I'm not in favor of sports gambling in Texas."
Mattress Mack Always Gives Back
McIngvale became known as "Mattress Mack" partly because of his enormous sports bets on the World Series and College Football Playoff championship. He is the founder and owner of Gallery Furniture, one of the largest furniture stores in the Houston area. McIngvale first became known for his eccentric and flamboyant advertising tactics, which have helped make Gallery Furniture a household name in Houston.
Over the years, McIngvale has become a staple in the Houston community and has been praised for his entrepreneurial spirit and philanthropic efforts. He has contributed millions of dollars to numerous groups and causes in the Houston area, including hurricane Harvey relief efforts in 2017. He is well known for being kind and dedicated to giving back to the community.
McIngvale Has an Uphill Battle
His personal feelings aside, it looks like, when it comes to keeping legalized sports betting out of the Lone Star State, the odds are against him.
A new piece of legislation spearheaded by Republican state senator Lois W. Kolkhorst is intended to improve the state's chances of legalizing it. And because of Kolkhorst's friendship with Lieutenant Governor Dan Patrick, the revised bill is also said to have a better chance of becoming law. The previous sports-betting bill filed in the last legislative session was carried by a Democrat and got virtually no traction in the GOP-led Senate.
The legislation would ask voters to decide in November whether they want to legalize what the Texas Sports Betting Alliance calls "mobile sports betting," or wagering on games online. That is most commonly done through phone applications like FanDuel.
That's one of the main differences between the new bill and the one introduced in 2021. The latter does not permit in-person sports betting, which would enable wagers to be placed at venues where teams play.
Dallas Cowboys Owner Jerry Jones and the owner of the NBA's Dallas Mavericks, Mark Cuban, have also offered public support for sports gambling in Texas. So, Mattress Mack coming out against the idea, may be the riskiest bet he's ever going to make.