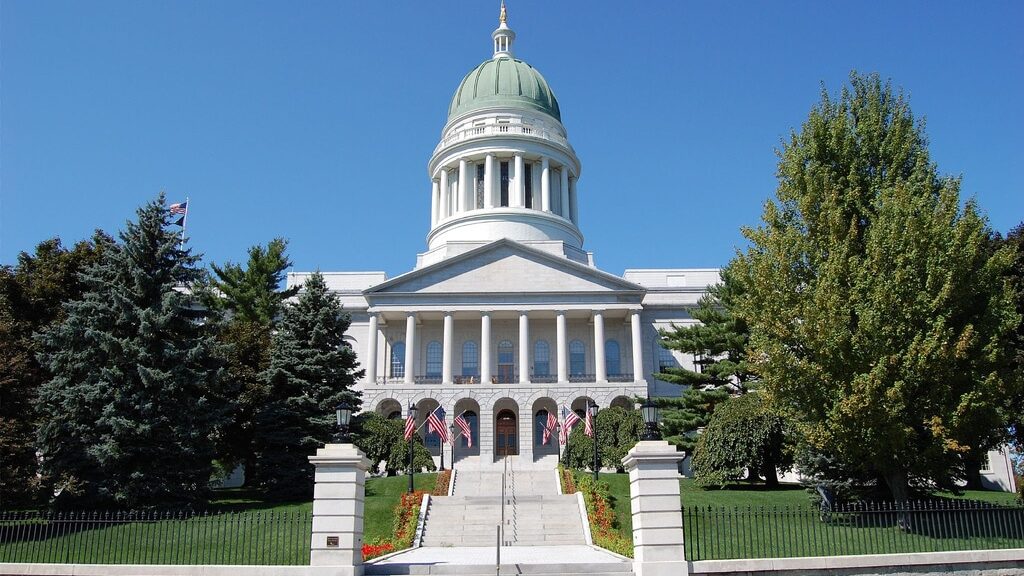 The first draft of proposed rules and regulations for sports betting in Maine was officially released on Wednesday, January 17th. However, authorities announced that a launch prior to this year's Super Bowl or March Madness is "just not going to happen."
"I know this is a hot topic. I know everybody wants it out during the Super Bowl or during March Madness. But let's face it. It's just not going to happen", according to the director of the Maine Gambling Control Unit, Milt Champion.
Champion added that licenses could start being issued as early as April and as late as January 2024. The official did comment that the summer could be a good time for the launch, as tourists flock to visit the Pine Tree State, but there are no guarantees.
According to official reports, the sports betting industry is expected to generate between $3.8 million and $6.9 million in revenue for the state. During 2022, Maine profited $64 million from casino activities as well as from other gambling outlets in the state.
What's Next?
The next step will be a public hearing which is scheduled for Tuesday, January 31st. On top of this, operators can submit written comments up until March 3.
However, after the public comment process takes place, the draft will be handed over to the Attorney General's office for review. This could take up to 120 days which is why April is considered the earliest date for a possible launch.
This is the latest development in a process that began in May 2022 after Maine Governor, Janet Mills, signed a law that permits U.S.-licensed sportsbooks to operate within the state.
Nonetheless, from the get-go, it was clear that the process would be slow after a three-month moratorium was established for the drafting of the rules and regulations. Hence, the bill went into effect until July 31, 2022. Authorities also noted last year that the process could take anywhere between 8 to 18 months from said date.
Tribes in Charge
Despite stating that Maine's regulations would take a page from legislation approved by other states, Champion did note that there are some specifics that apply to the Pine Tree State.
First, the bill signed by Mills in May 2022, entitles the Native American tribes in Maine to control the online sports betting market. This means that only four licenses will be handed out. The tribes are free to select the vendor they want to partner with. The four tribes in Maine are:
Passamaquoddy tribe (Indian Township)
Passamaquoddy tribe (Pleasant Point)
Maliseets
Mi'kmaq
According to authorities, mobile and online wagering could account for up to 85% of the market in the state.
As for retail locations, Maine's two casinos, located in Bangor and Oxford, are also eligible for a license. The Pine Tree State could host up to 10 brick-and-mortar sportsbooks when the off-track betting facilities are taken into account.
State of Play
Currently, 36 states have approved legislation for in-state operators since the Supreme Court of the United States overturned the Professional and Amateur Sports Protection Act of 1992 (PASPA) on May 14, 2018.
According to official reports from 27 jurisdictions, the total revenue in state taxes for 2022 was over $1.4 billion. However, this number could be higher once the other nine states submit their figures. This amount doubles the revenue reported by 26 jurisdictions in 2021 ($562 million).
Remember that if you are a resident of the Pine Tree State, you don't have to wait for authorities to figure out the rules and regulations. You can start betting today at one of the best offshore online sportsbooks in Maine.