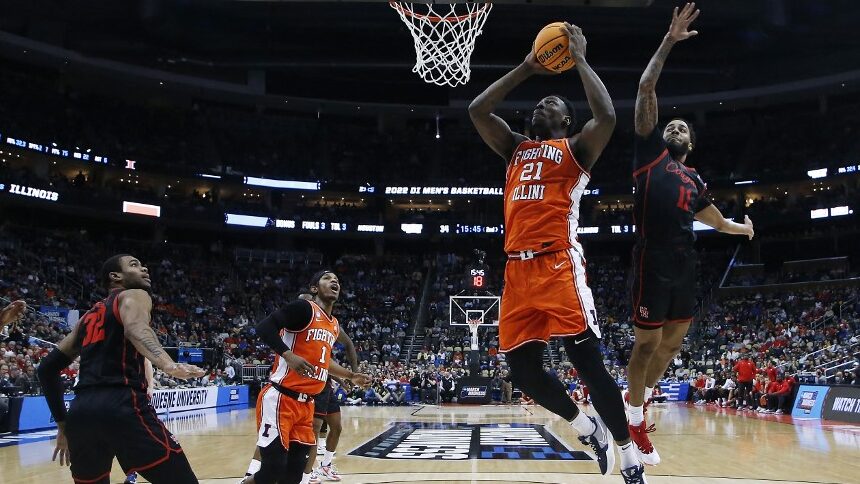 March Madness proved to be a huge hit in the Prairie State but the elimination of in-person signups has been the catalyst for record sports betting numbers and a billion-dollar month is now more than a possibility.
Legislature Corrects Mistake
We have seen what happens when the legislature believes they know better than the professionals who make book for a living. Illinois, like other states, initially mandated that anyone signing up for a sportsbook account in the state had to do so at a retail sportsbook facility located inside either a casino or racetrack.
Read More: Windy City Casino Proposals Getting Stormy
The logic behind such a bothersome requirement was to drive traffic to the retail establishments which would ultimately benefit when these customers would wander into their casino and drop a few bucks.
Whatever temporary gain the casinos saw from this short-sighted thinking paled in comparison to the throngs who would prefer to step over the border and bet at one of the neighboring state's sportsbooks that had no such requirement.
Better Late Than Never
Apparently, the legislators never considered that inconveniencing and annoying their customer base, all in one fell swoop, would lead many to avoid signing up at all. Last month that mistake was corrected when the in-person registration requirement was lifted. Better late than never.
Read More: Mobile Betting Gamechanger in Illinois
"Mobile registration is an important factor for the success of legalized sports betting in Illinois," Johnny Avello, director of sportsbook operations for DraftKings, said in a statement. "We are thrilled that the legislature has lifted the artificial barrier of in-person registration and is now allowing customers to register their DraftKings Sportsbook accounts remotely."
Joe Boozell, a lead analyst for gaming industry website PlayIllinois.com, echoed Avello's sentiments, "People are not willing to drive to a casino or retail sportsbook, in order to sign up for a sports betting account. This change will allow Illinois to reach its full potential as a sports betting state."
March Madness Fever
A whopping $286.2 million was wagered on the men's and women's college basketball national tournament in Illinois with a lopsided split of $278.4 million and 7.8 million, respectively. There is little doubt the big numbers were courtesy of the change in the registration process as evidenced by the 43 percent increase in betting handle on the tournament from last year to this year.
If we compare the Super Bowl numbers in Illinois, we see the handle was $61 million with adjusted gross receipts of $9.5 million but that was before the in-person requirement was stricken. It is a sure bet those numbers will skyrocket next year if the March Madness handle is any indication.
Read More: Windy City Imposes Its Own Sports Betting Tax
Granted, March Madness spans 64 games, including the First Four play-in round, but it captivates the betting community for three solid weeks versus just one day.
Moreover, the numbers tell us the public did much better betting on the tournament than on the Super Bowl as evidenced by the books making only 5 percent compared to the 15.5 percent they made on Super Bowl wagering.
"Normally in Illinois, we see that number closer to 10%," Boozell said. "It means that the sportsbooks didn't do as well against the public during March Madness as they usually do."
Read More: Montana Books Millions on March Madness
And while the complete picture for March's betting numbers has yet to be revealed, it would surprise no one if Illinois handled over a billion dollars in action, much of that having to do with the elimination of the in-person registration mandate.
"We should see a $1 billion month by the end of 2022, and this solidifies the idea that Illinois can be the No. 2 sports betting market in the U.S. behind New York," Boozell said.